Driven by venturing
Any adventure needs its companion - whether you're an athlete, pilot, urban explorer or simply lover of the unknown, being prepared for any situation is key. That's why AlphaTauri is Driven by Venture - always accompanied by our iconic Parka, the KOOV /KAAV, which combines both style and functionality. With its innovative technology and sophisticated design, the KOOV/KAAV Parka is a perfect travel piece.
This Autumn/Winter, AlphaTauri is exploring what the drive for venture really means, teaming up with skydiver Marco Waltenspiel, luge athlete Hannah Prock and pilot Philipp Haidbauer to discover exactly what it means to dare. We capture the three passionate athletes at an iconic location - Hangar 7 - which aligns perfectly on the AlphaTauri values, sewn into the seams of the KOOV/KAAV Parka. This waterproof, breathable, warmth-retaining and extremely comfortable Parka is an icon of style that is eye-catching as well as being a fundamental basis for any adventures these Red Bull athletes may undertake.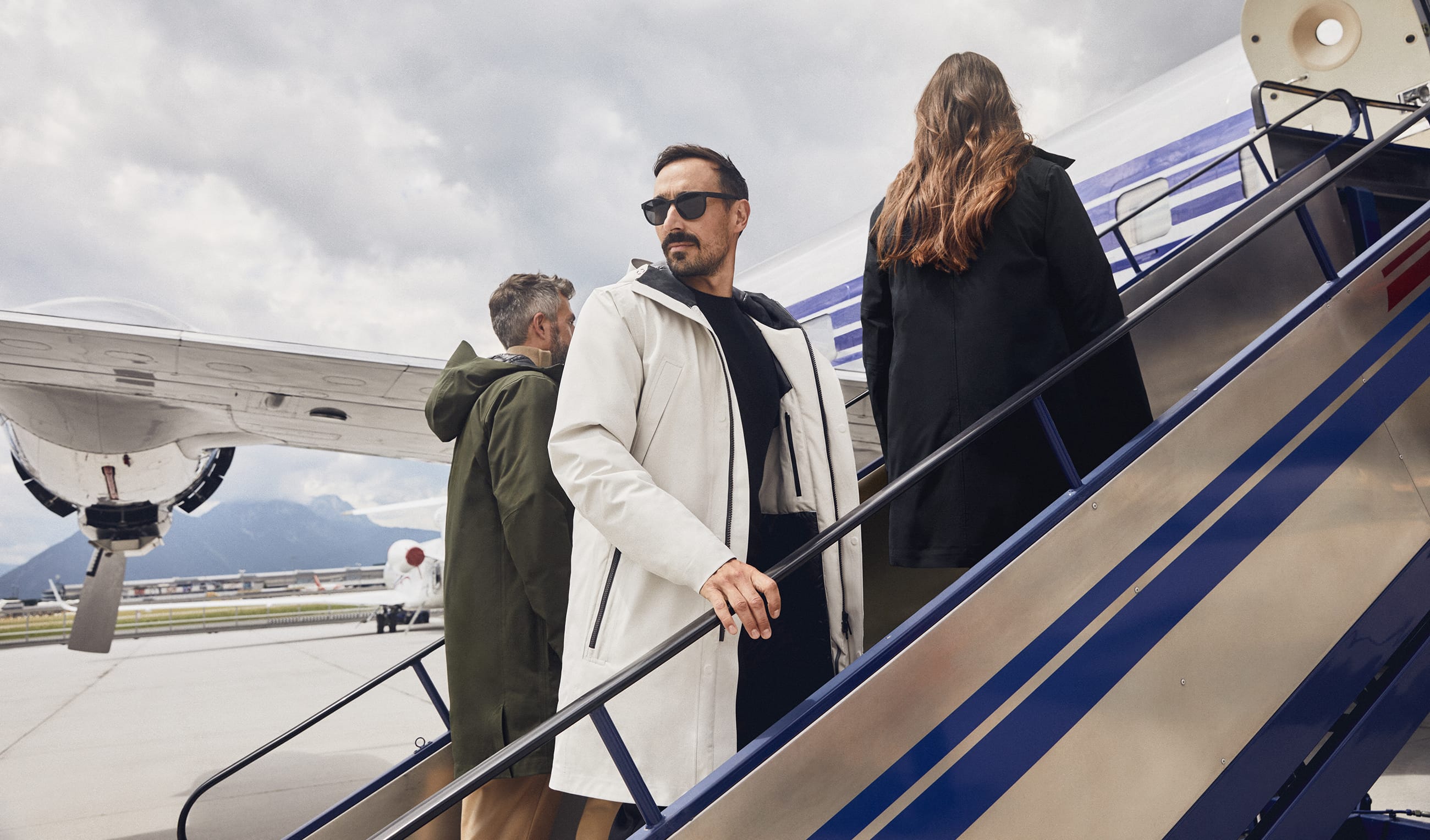 EXPLORE THE Parka FEATURES:
Taurobran
TAUROBRAN® is our ground-breaking membrane that's waterproof, ultra-breathable and so light and soft, you won't feel it's there.
Learn more
Waterproof.
Getting around the city has never been easier, regardless of the weather or the temperature. This AlphaTauri parka also has integrated taped seams that are ideal waterproof designs.
Motion Fit.
Designed to enhance movement, Motion Fit works in strategic parts of garments, to provide comfort and facilitate versatile wear.
Beanie Fit & Lasercut ear perforation.
The extra inlay prevents the hood from moving. Micro-lasered holes in the side of the hood allow sound to travel through the garment, so the wearer maintains a sensory perception of their environment.
Wind Resistant.
The design of AlphaTauri's Outerwear prevents cold air from penetrating the fabric, providing a protective shell against wind and the elements.
INTEGRATED TRAVEL SYSTEM.
A travel-friendly feature which reduces the hassle of carrying a jacket around when you don't need it.
Learn more
Primaloft.
The leading brand in synthetic insulation, PrimaLoft® insulation mimics the warmth-retaining properties of down, with added water resistance to keep you warm, even in wet weather.
Recycled materials.
The fibres used in this design are converted from waste textile products back into fabrics - whether it be from manufacturing processes, or generated by households, industrial and institutional sources.
WATERPROOF,
Packable
& more.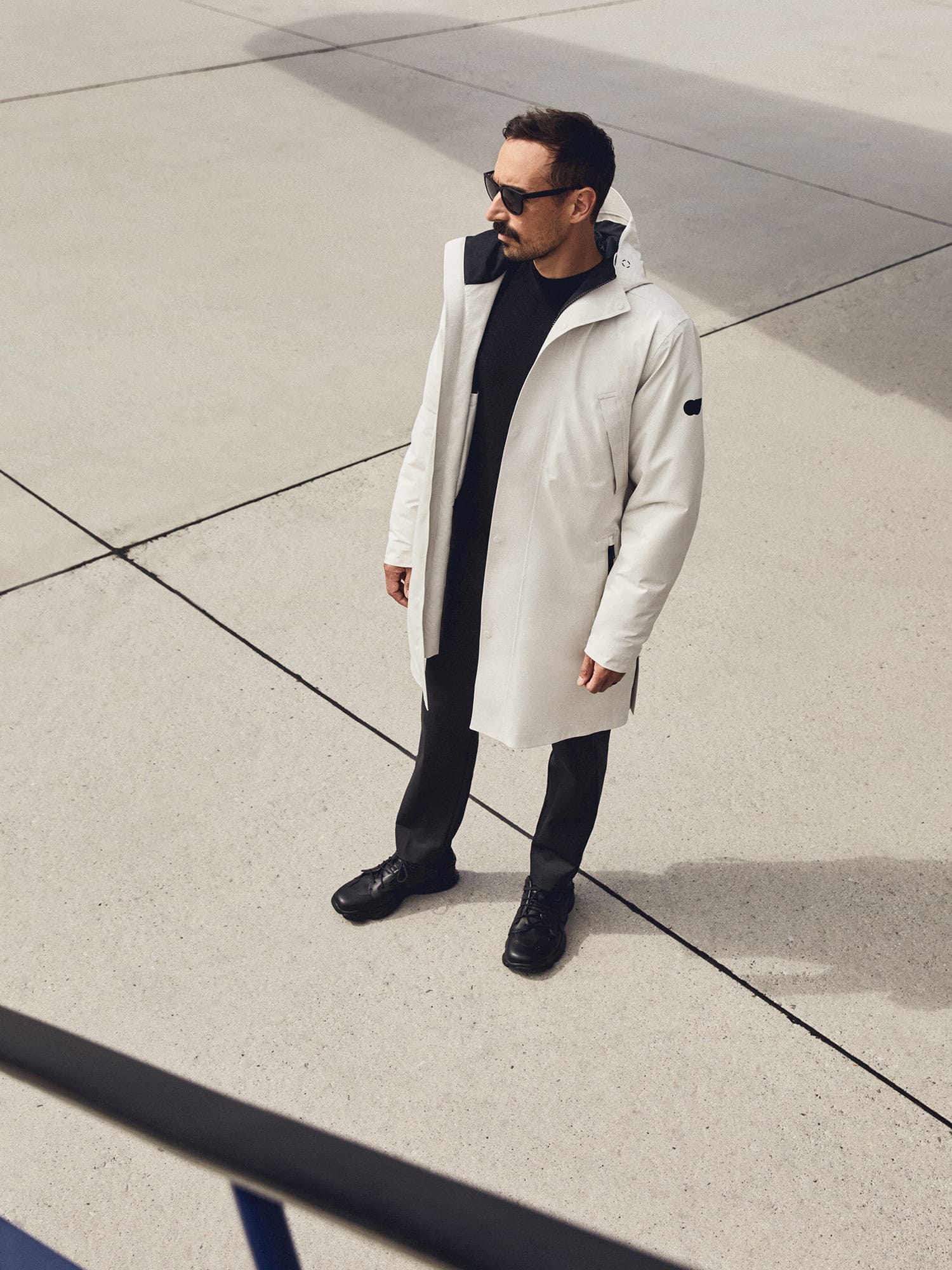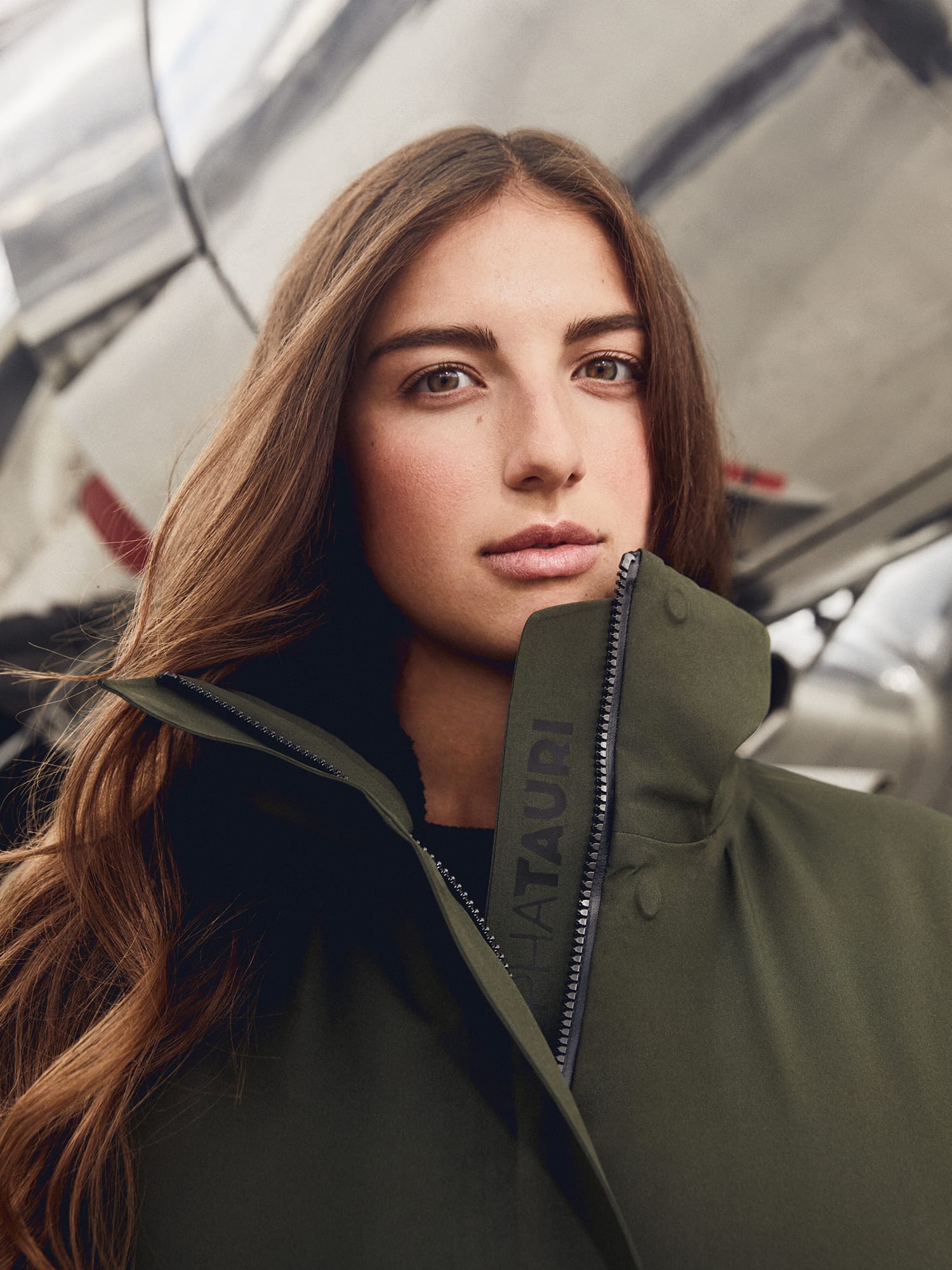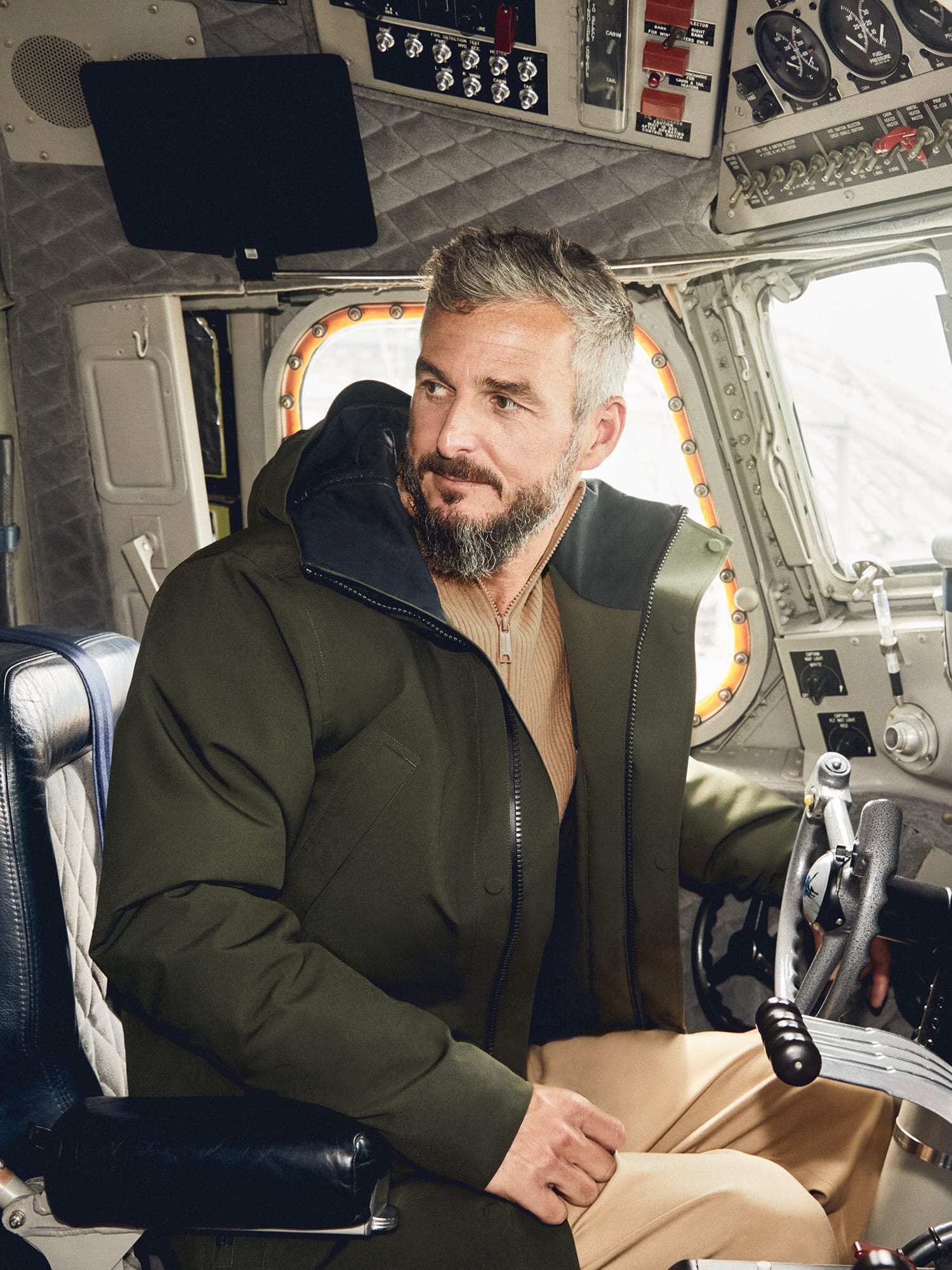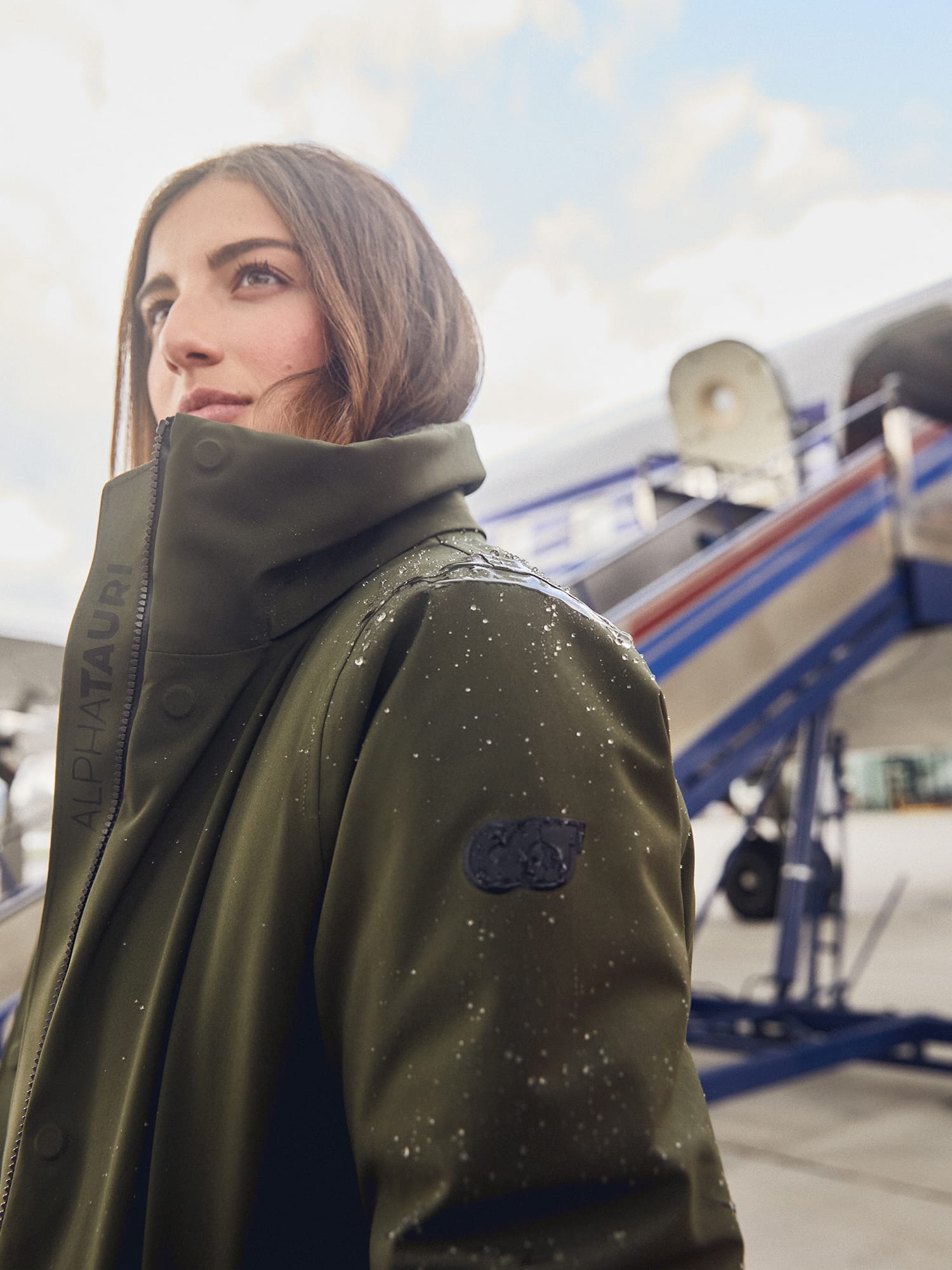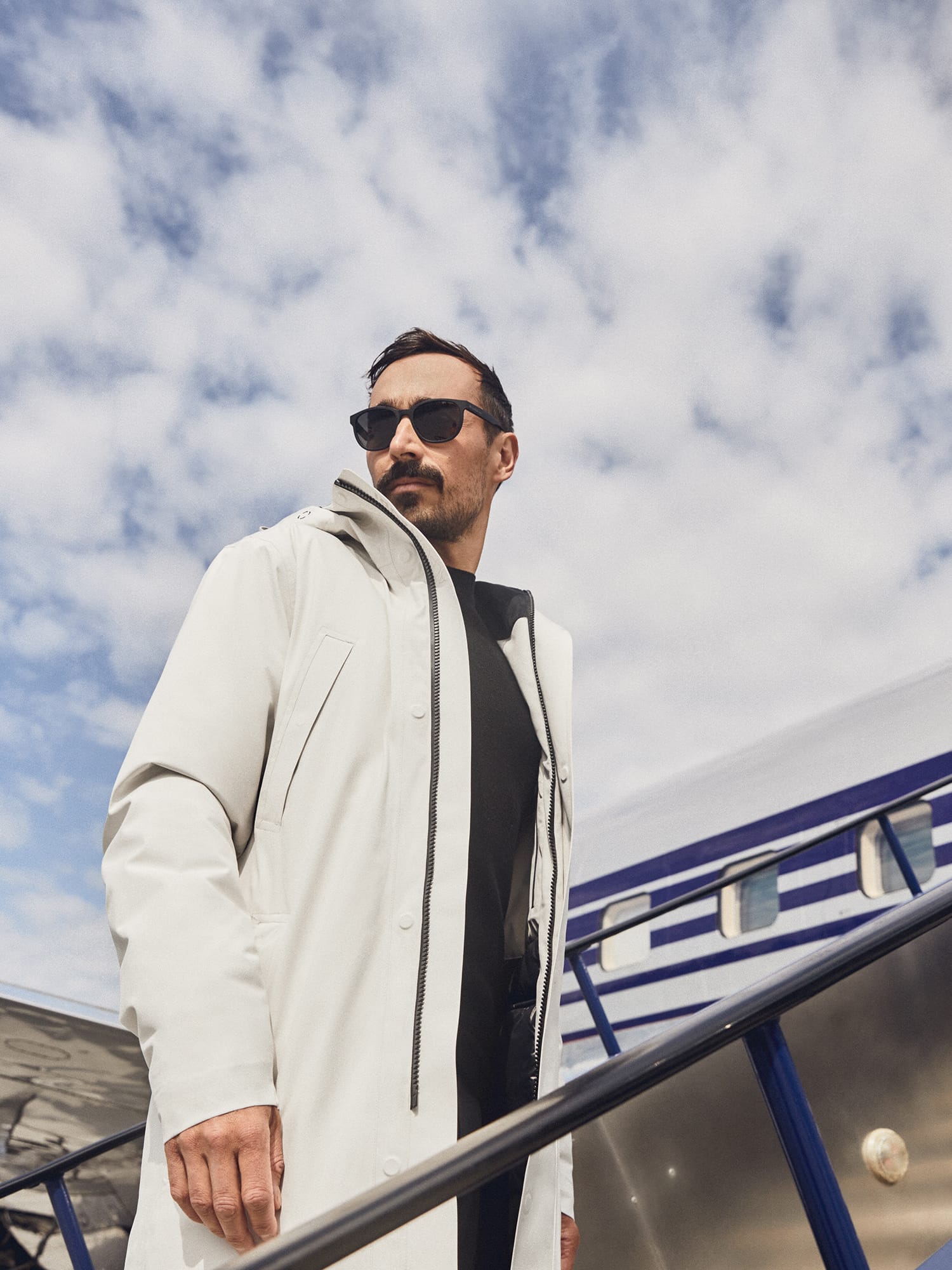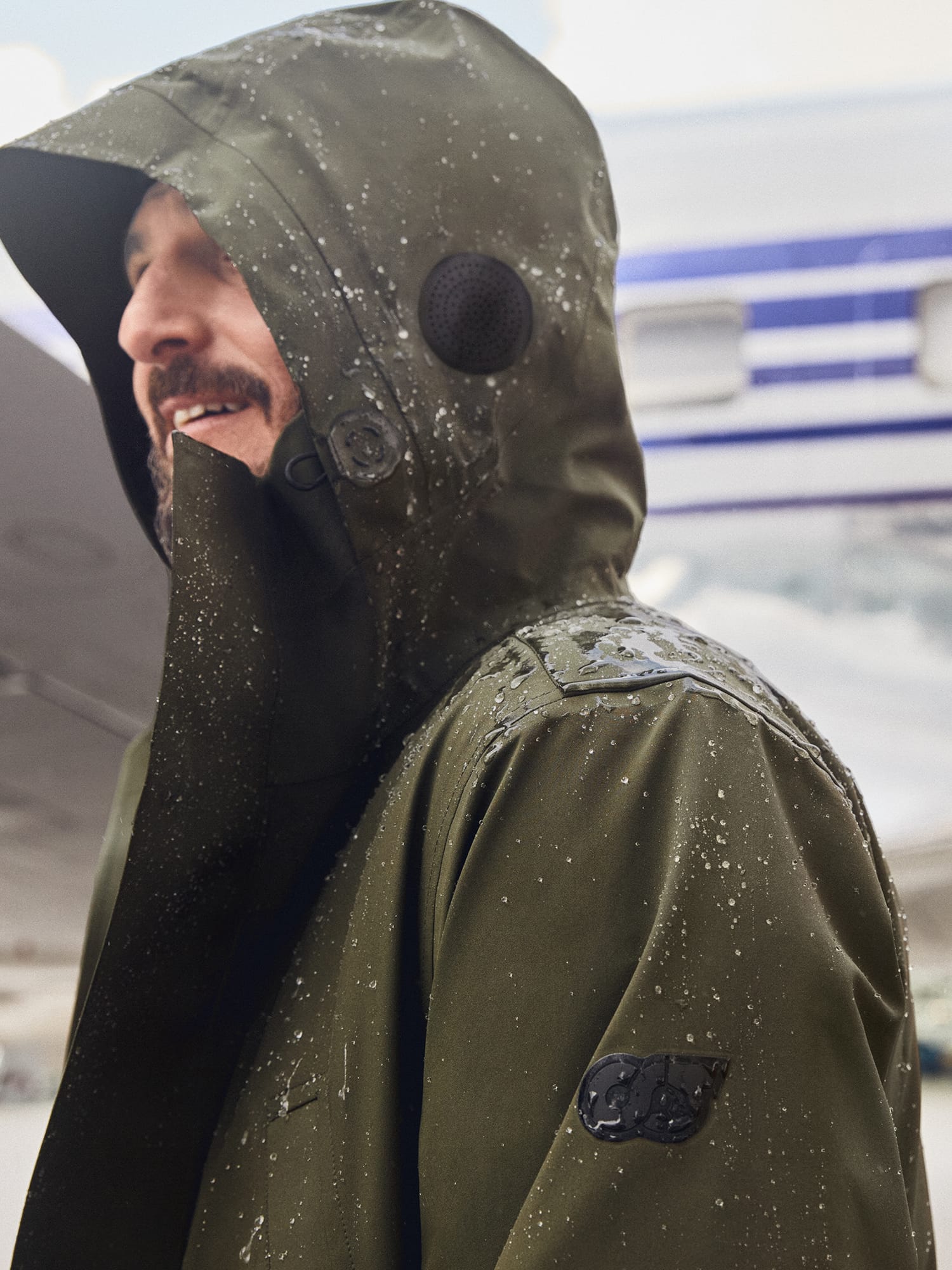 As pilot
Philipp Haidbauer
takes the helm of Red Bull's iconic DC6 plane, the journey from hangar to cockpit is a seamless journey with the
KOOV
and its waterproof
TAUROBRAN®
technology.
The
KAAV
fits
Hannah Prock
's life seamlessly, with its PRIMALOFT® insulation, that mimics the warmth-retaining properties of down but is vegan and doesn't retain water, to ensure Hannah stays warm and dry as she heads to a luge race in style.
Marco Waltenspiel
, the heart-pounding skydiver of the Red Bull Skydive Team, embodies a life of constant motion. To keep up with his exhilarating lifestyle, he relies on the versatile KOOV/KAAV parka and its integrated travel system, which means it effortlessly folds down and away into a compact, travel-friendly bag, ensuring Marco is ready for adventure at a moment's notice.
Embrace the freedom of venture with AlphaTauri's KOOV/KAAV parka.
Shop now →