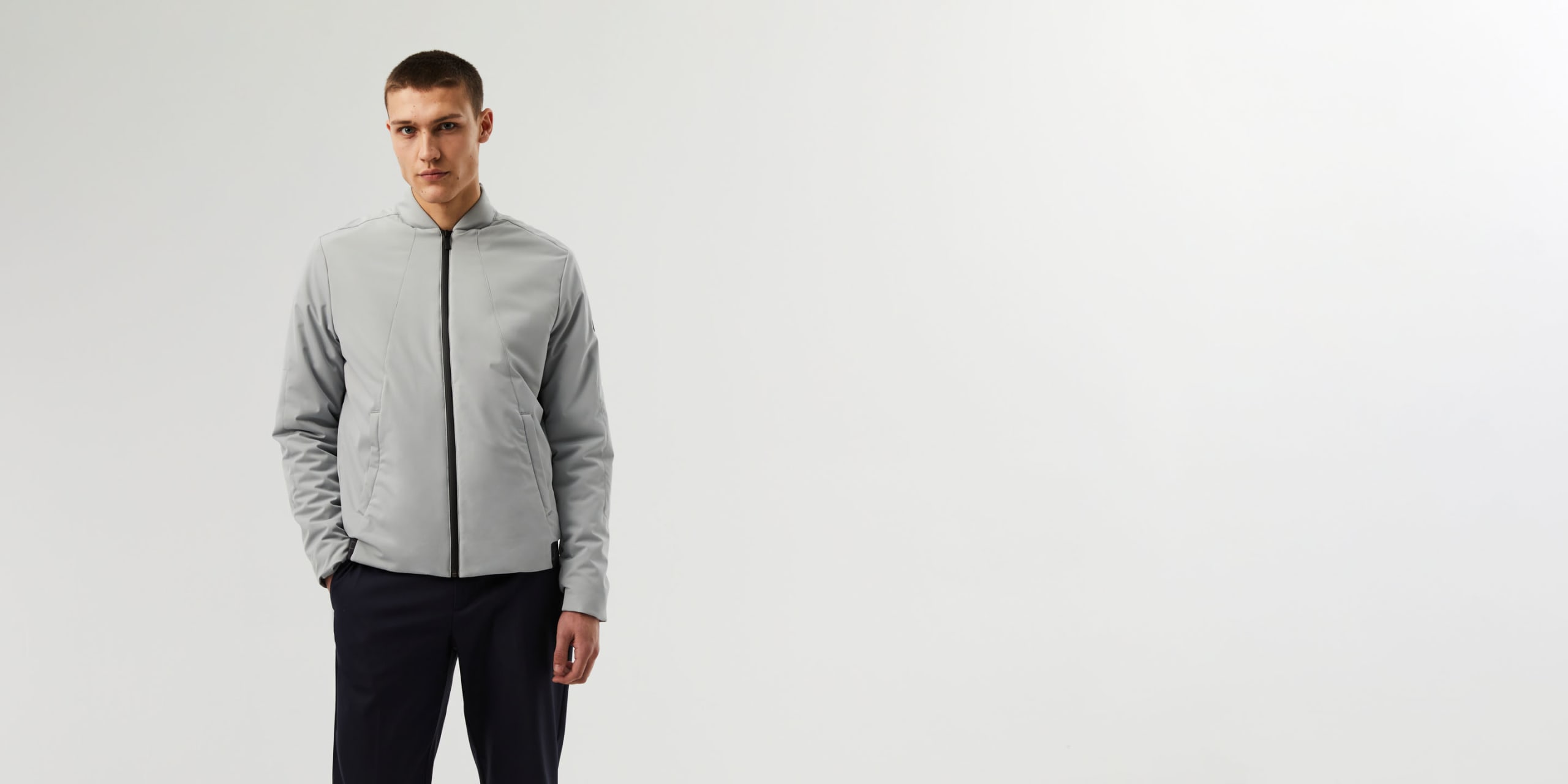 Heatable and Water-Repellent Bomber Jacket
OTEMP V1.C1.02
(The model is 187 cm tall and wears a size M)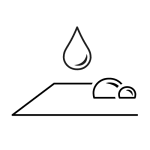 Water Resistant
This garment is made of water-resistant material that keeps moisture out in wet weather. The material offers a solid level of protection against water, as the fabric is naturally water-resistant because of its structure (composed in a certain way, so water struggles to get through) or has a water-repellant coating. Therefore, moisture pearls off on the outside.
Heatable
The Heatable Capsule Collection fuses sophisticated design and warmth-retaining fabrics with integrated heating technology and sets new standards for heatable apparel. Two heating zones (kidney area and front pockets) and 4-intensity levels can be controlled interactively via an App, ensuring an individually adjusted temperature. Heat storing fabrics such as warmth-retaining sheep wool padding, cork granulate insulation and heat-conductive lining evenly distribute the heat.
Learn more
Create a cozy micro-climate on-demand with the heatable OTEMP Bomber Jacket. Combining warmth-retaining and water-repellent fabrics with two app-controlled heating zones inside pockets and on the lower back, it is the ideal companion for frosty winter days. Download the app 'Heatable Capsule Collection' from Apple App Store or Google Play. This collection is developed in collaboration with Schoeller® and Deutsche Telekom. The battery pack is not included and is sold separately. Requirements for alternative battery pack: Output 12 v / 1.5a (USB-C).
86% Polyester, 14% Polyurethane
Remove power bank and switch off jacket before washing
Delicate wash cycle 30°C
Use mild detergent
Do not tumble dry
Dry completely before re-heating
Batteries must not be disposed of with household waste
Return battery to public collection points or point of sale