Shop 3D Knit products →
INTRODUCING A NEW ERA IN KNITWEAR
AlphaTauri's signature 3D Knit transforms how you wear and conceive knitwear. Gone are the days of uncomfortable knitted jumpers – style, functionality, and innovation can be integral to your everyday metropolitan adventures.
WHOLEGARMENT® TECHNOLOGY
The 3D Knit technique that AlphaTauri champions uses a 3D WHOLEGARMENT® knitting machine designed by the Japanese company Shima Seiki. This innovative technology which can be interpreted as a sort of 3D Printer for knitwear, has reinvented the process of knitwear, not only in terms of comfort and movement but also in terms of production: an entire garment is knitted in under an hour – this is fashion that is fast, without being fast fashion.
The process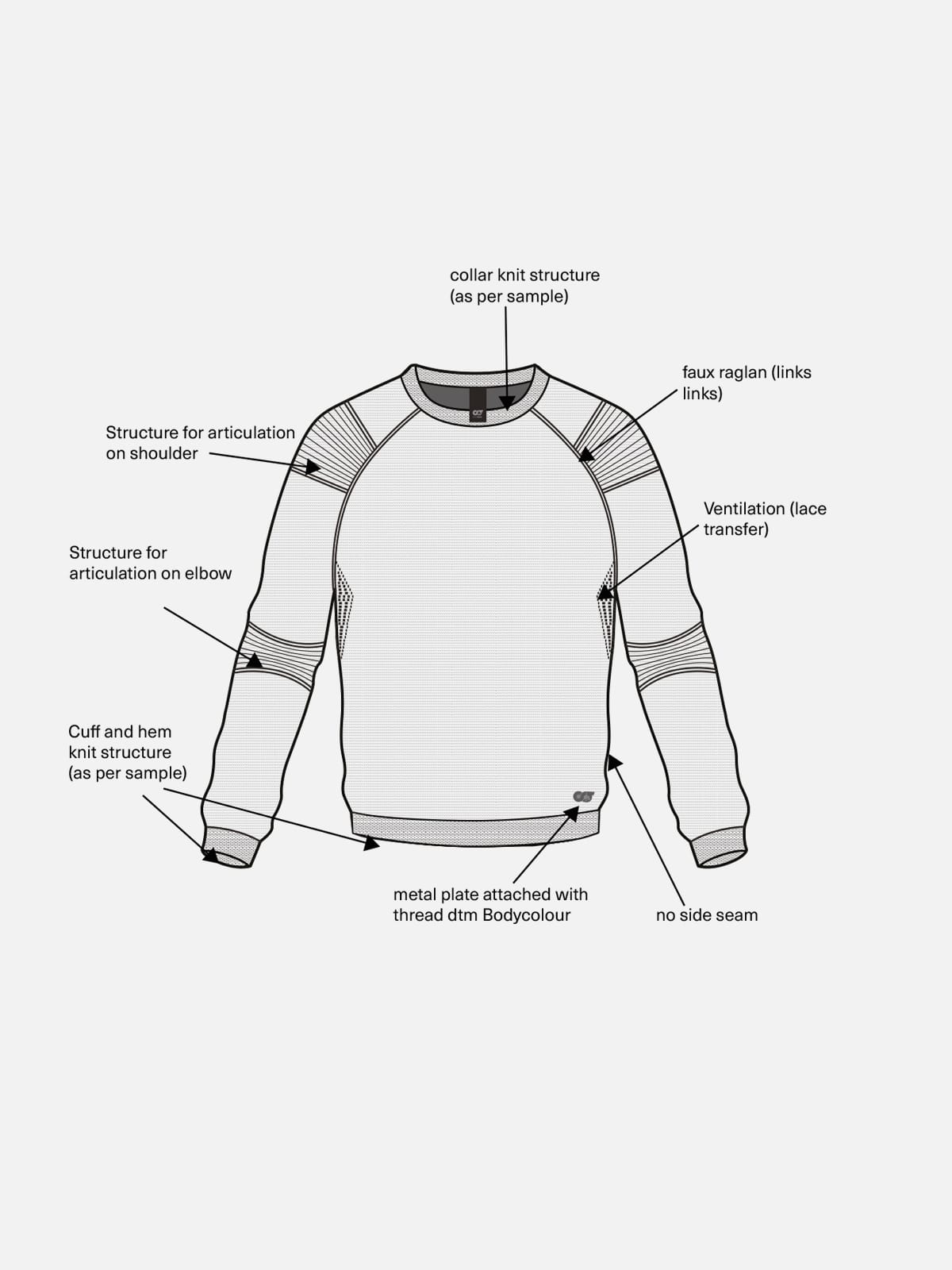 DESIGN
3D knitwear is designed to empower the wearer and maximize comfort and movement. Although limited to specific knit structures and the number of colours used, AlphaTauri's 3D knitwear comes in many shapes – from slimming fits to looser styles.

Featuring functional detailing such as airflow details and motion fit elements, AlphaTauri's 3D Knit enables you for any activity – for leisure, urban exploring, evening attire or strolling through the streets of a city.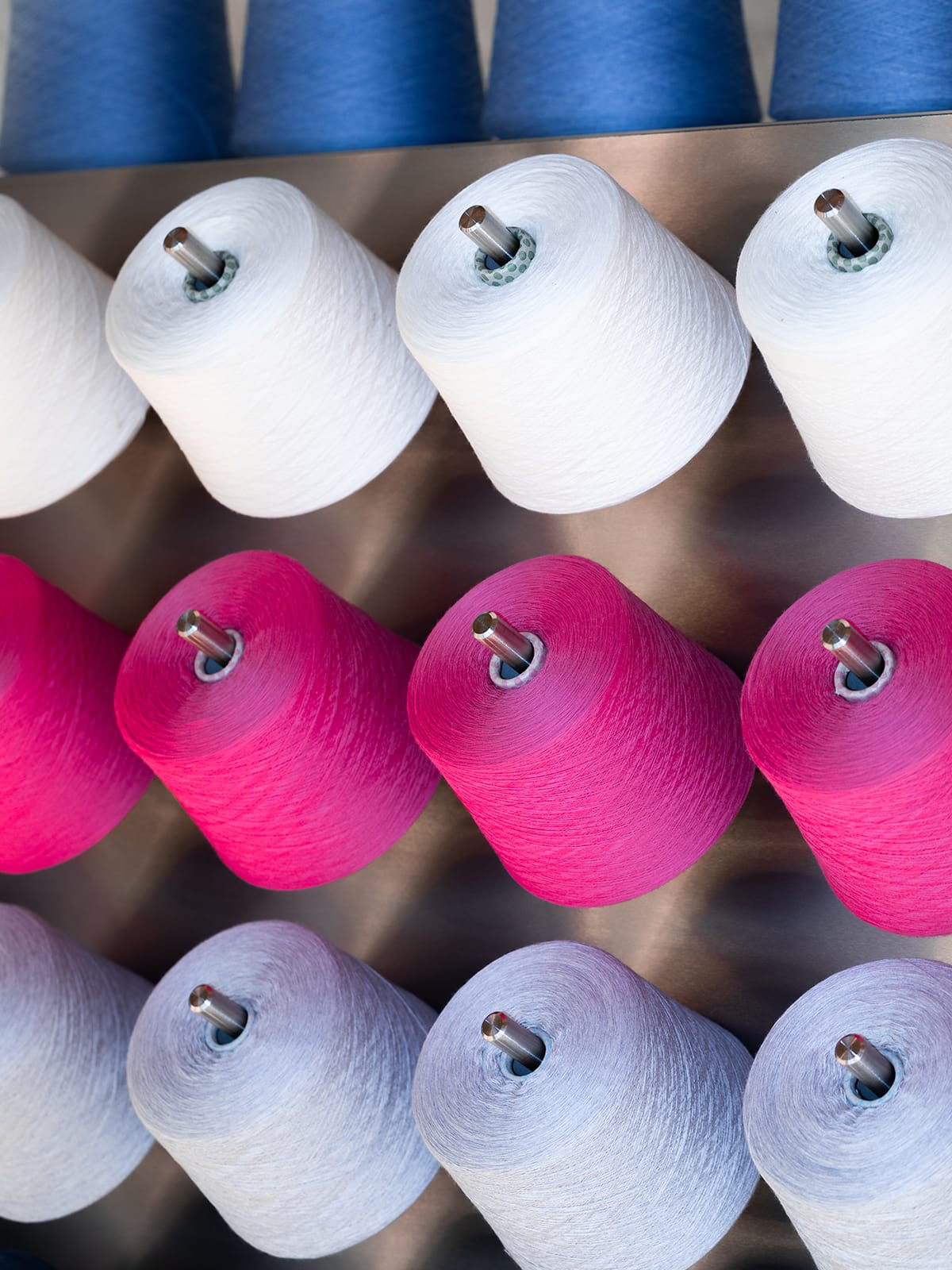 MATERIALS
AlphaTauri 3-D Knit has a solution for every need of warmth, texture, and movement as they are produced in various yarns with infinite possibilities.

It comes to life in multiple yarns for different seasonal requirements ranging from skin-friendly Tencel, cooling Cashmax and ultra-breathable mesh for the summer season to breathable and bio-degradable Primaloft® Yarn, recycled water-repellent Nylon, and soft merino and cashmere qualities for colder temperatures.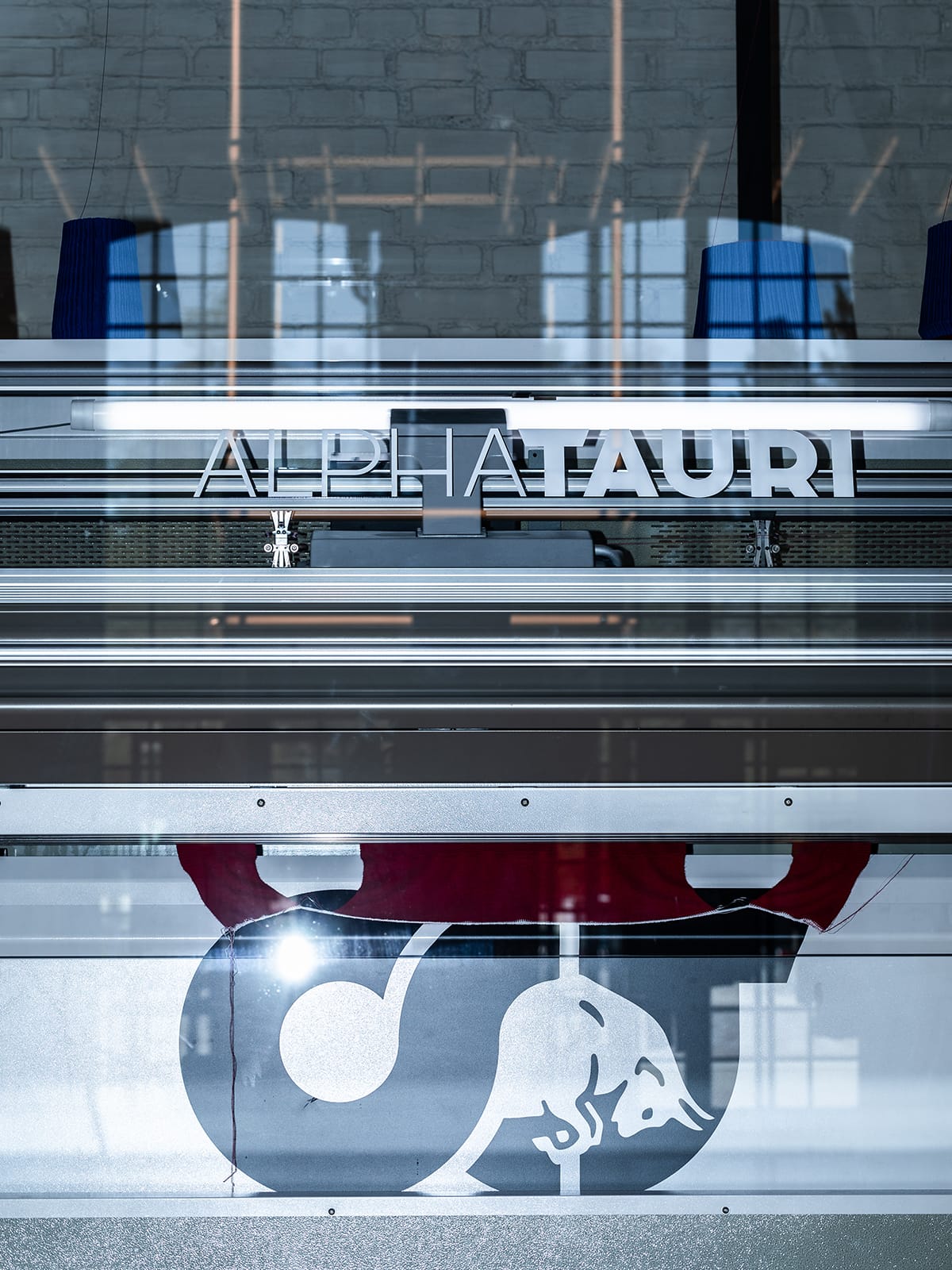 PRODUCTION
Based on a detailed technical drawing and description of workmanship, our suppliers create a knit program for the 3D WHOLEGARMENT® knitting machine. The knitting process needs less manual labour, as the machine assembles (basically 3D prints/knits) the whole garment. The knitting process is unique as each piece is created in one go and is entirely seamless. In traditional knitwear, pieces are knit separately before being reassembled, cut, and sewn together, which creates offcuts and waste. Created by using this leading sophisticated technology, the AlphaTauri 3D knitted garments reduce fabric usage by up to 30%, meaning the production results in almost zero waste.
Impressions
(Click images to enlarge)
Explore the 3D Knit collection
With AlphaTauri's 3D Knit, fashion takes on an innovative take. SEAMLESS COMFORT. MINIMAL WASTE. FLEXIBLE MOVEMENT IN ANY DIRECTION.
Innovation