From 14th to 17th of June 2022, AlphaTauri returned to the 102nd edition of Pitti Uomo in Florence, Italy – the world's most important platform for men's clothing.
In a combined space of more than 100m2 across the Mobile Innovation Lab – a flexible brand experience space – and the directly adjacent lounge, AlphaTauri presented the new Spring/Summer 2023 collection. Visitors to Florence's Pitti Uomo had the opportunity to experience the newest functional details and innovative features AlphaTauri has in store for 2023.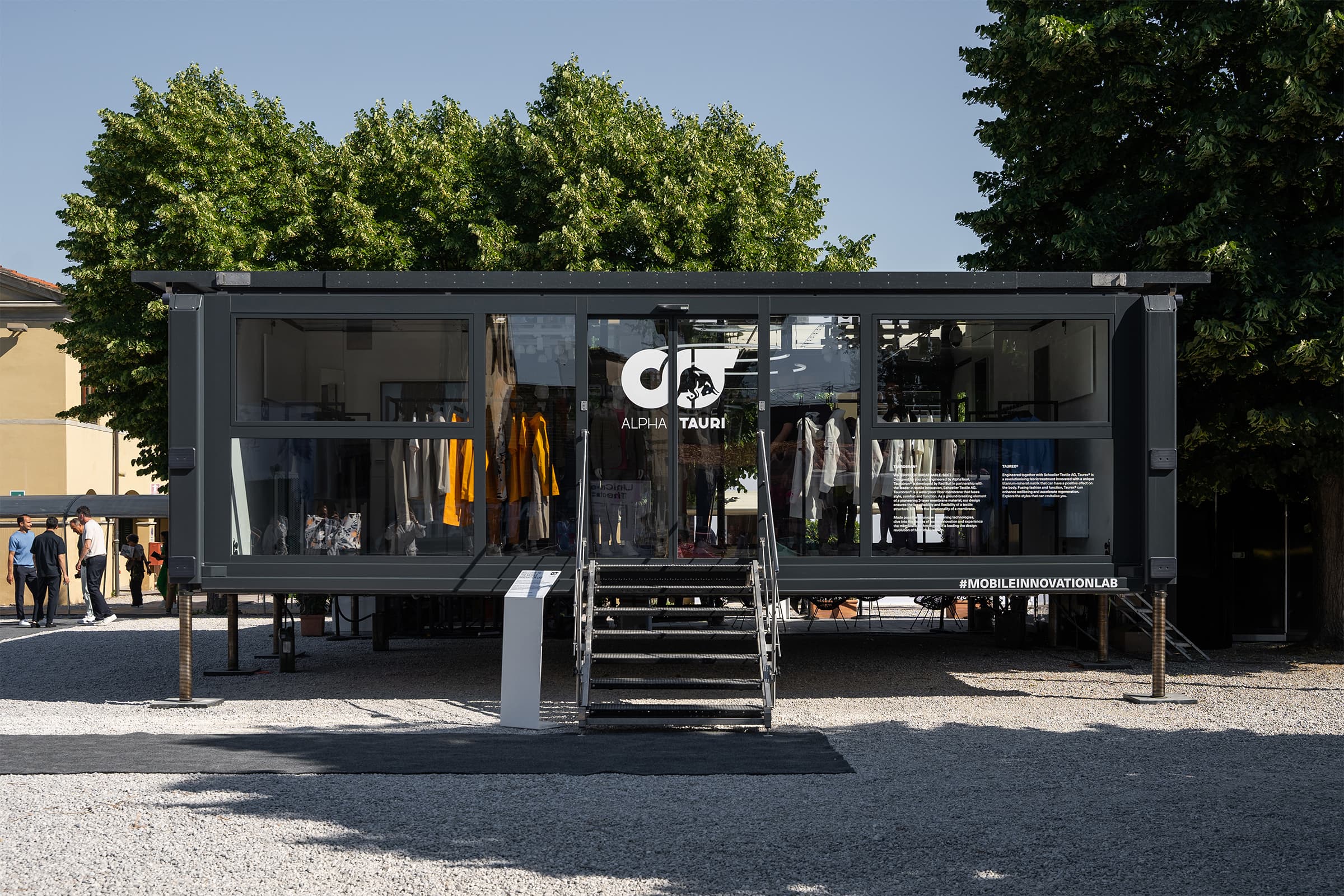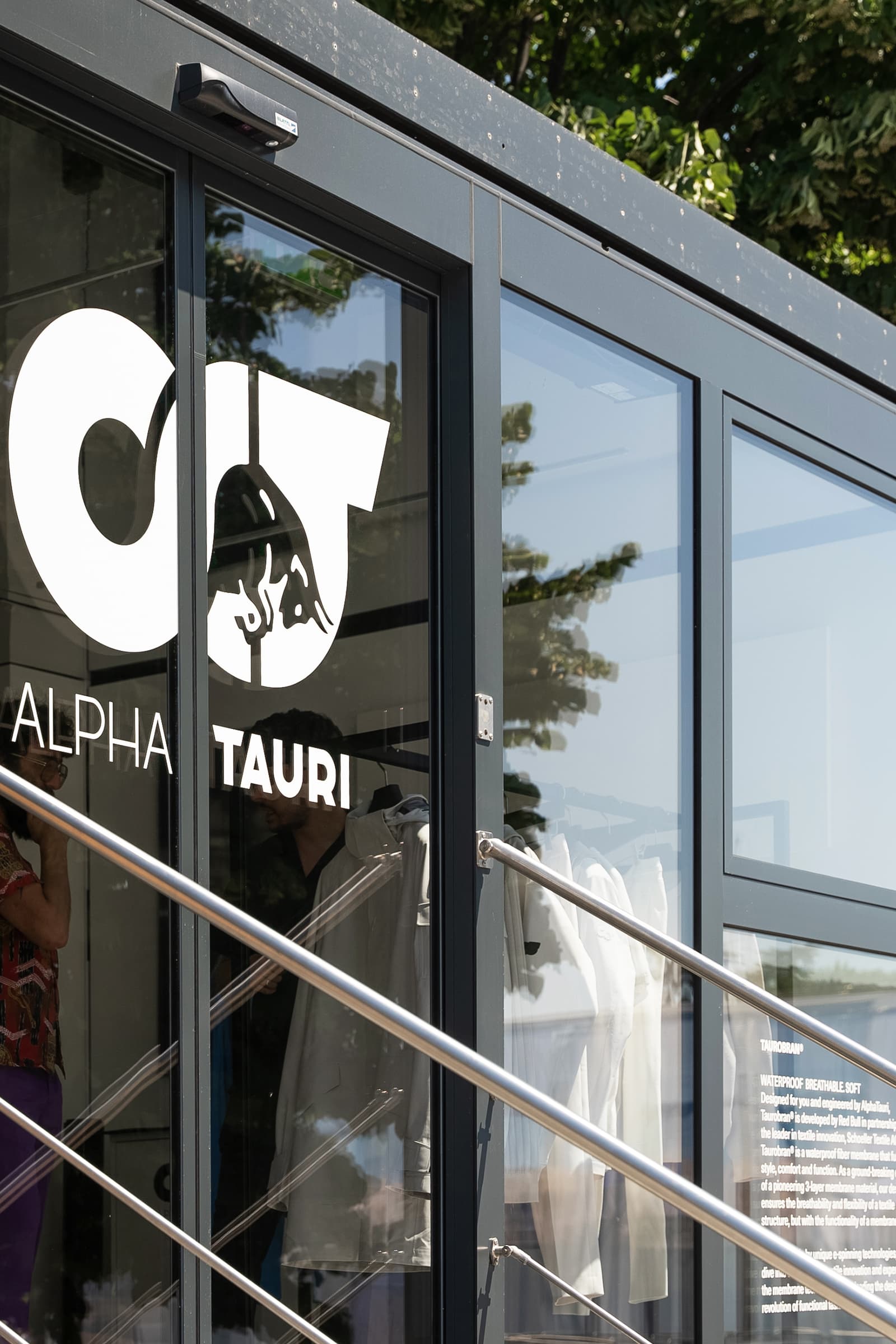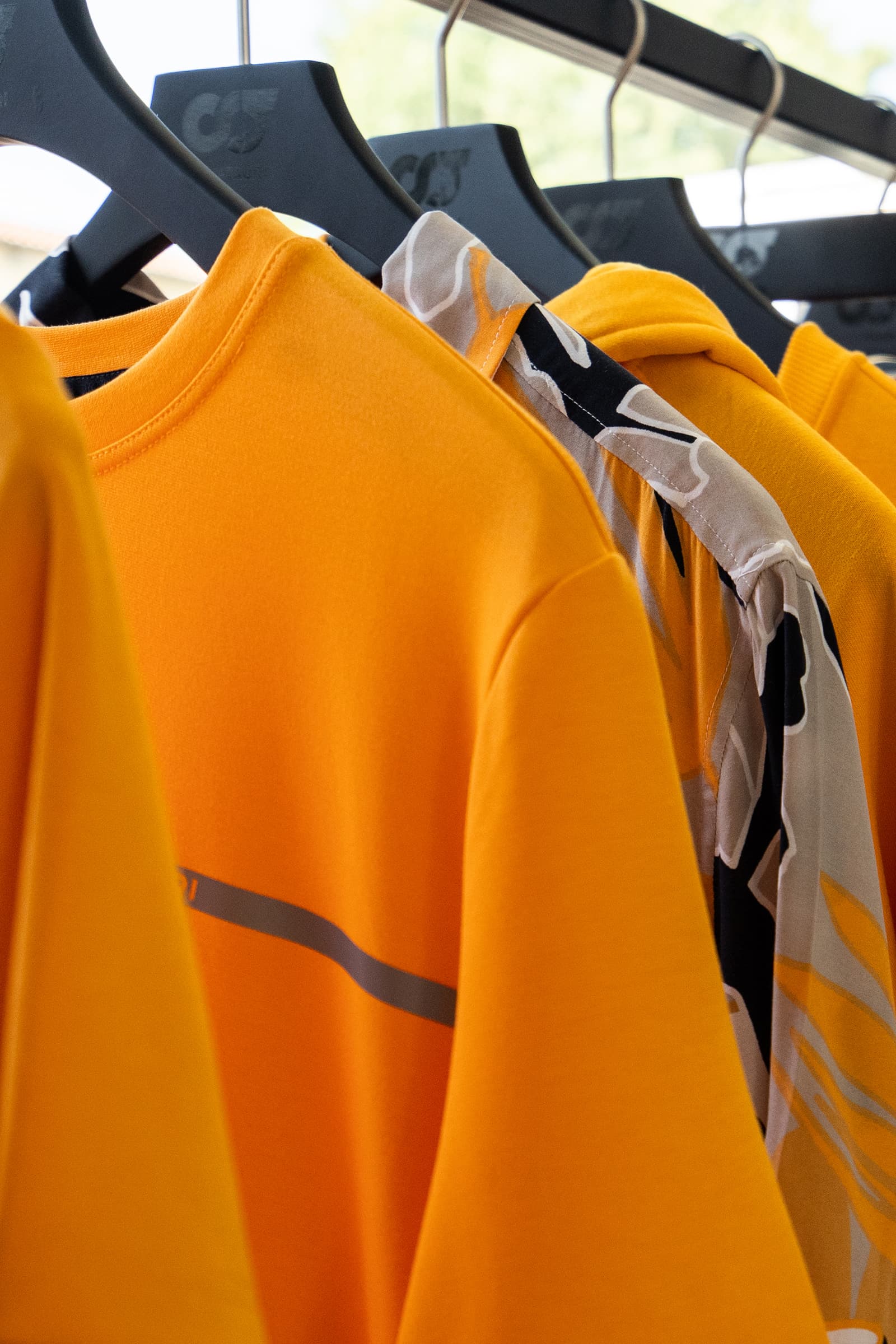 "Our collection development continues at pace, and we received a lot of positive feedback! We have founded our core competencies around innovative outerwear and 3D knit and presenting them in complete looks. These product groups are already very popular with our national and international trading partners. Of course we are very happy about this!" says Ahmet Mercan, AlphaTauri CEO.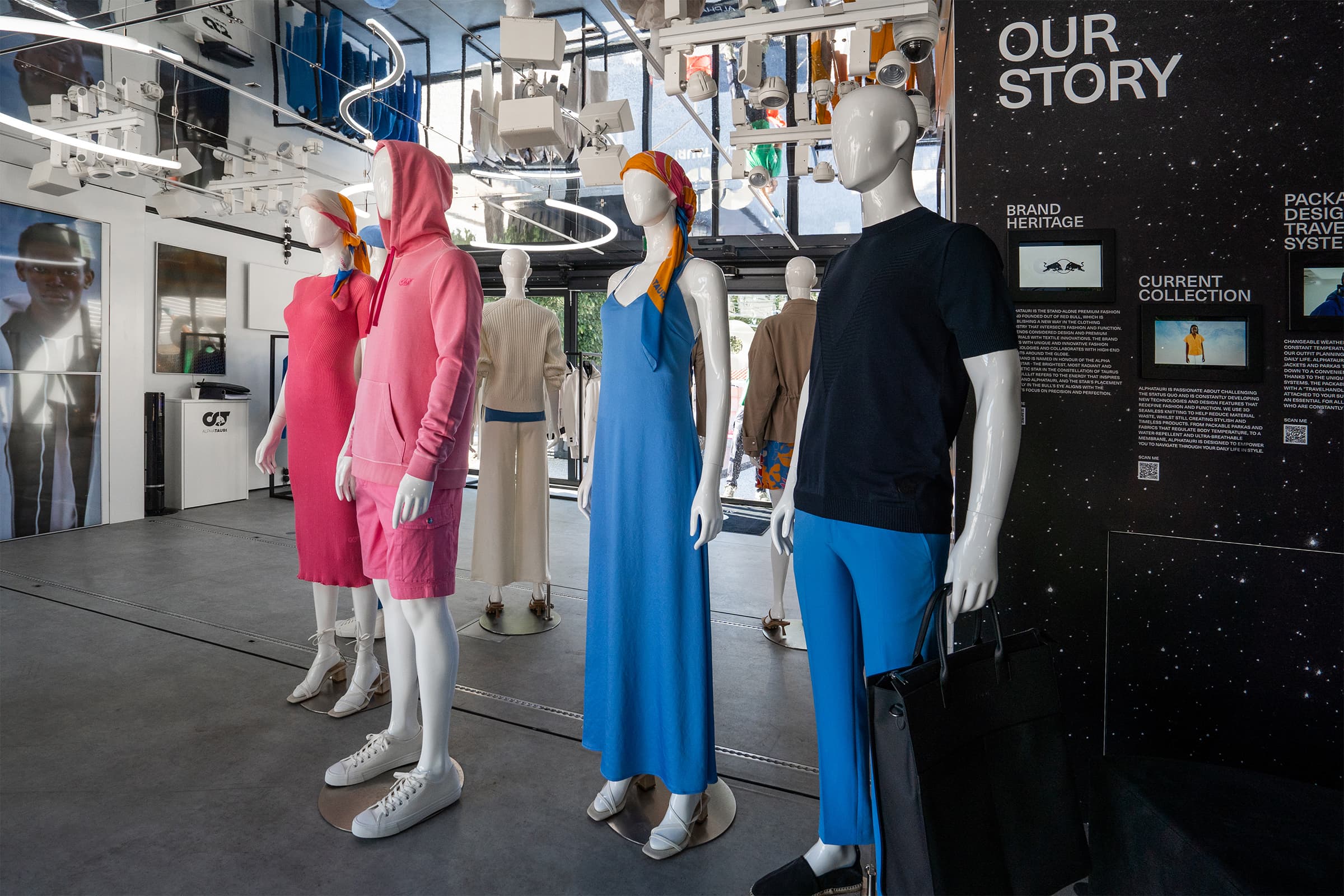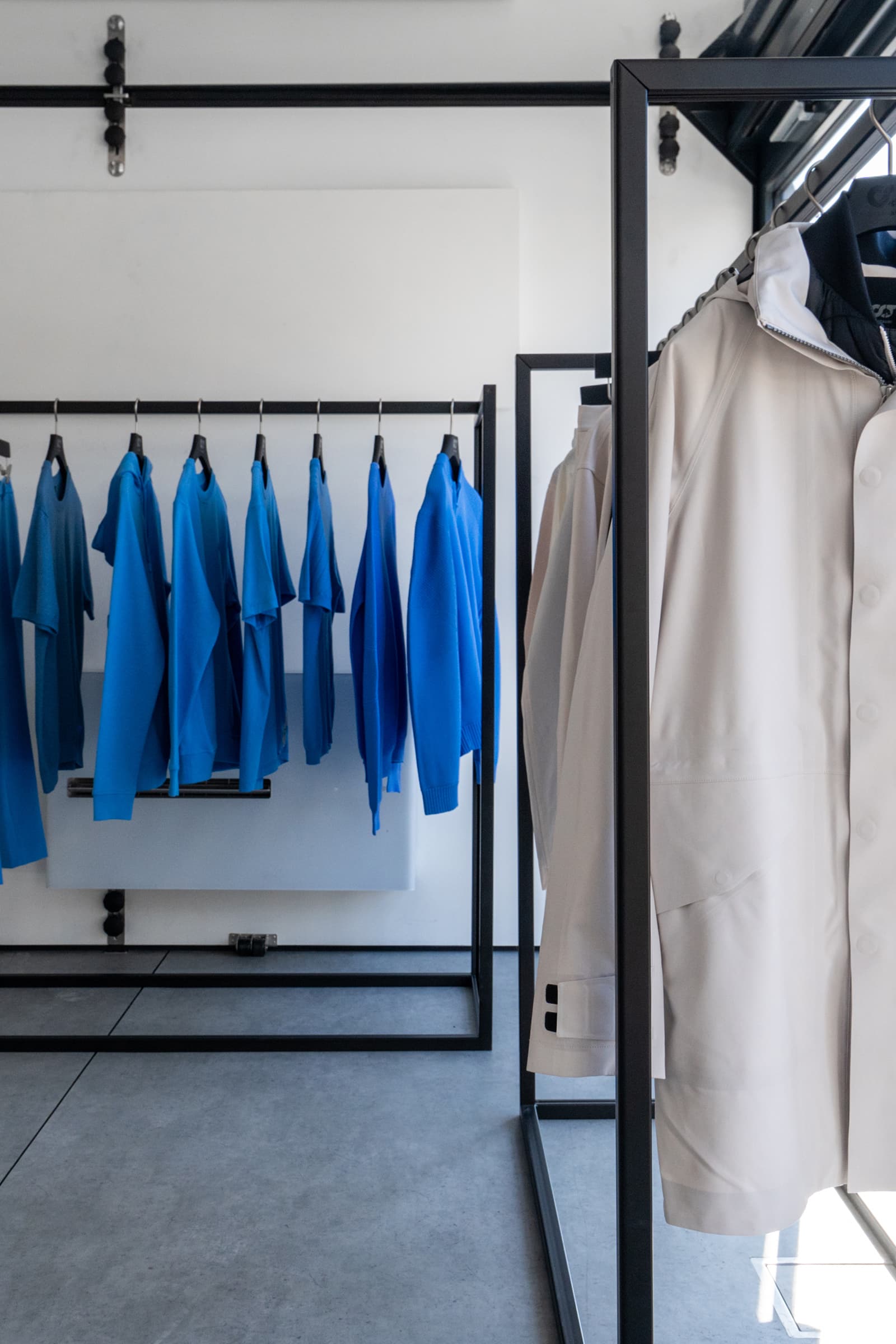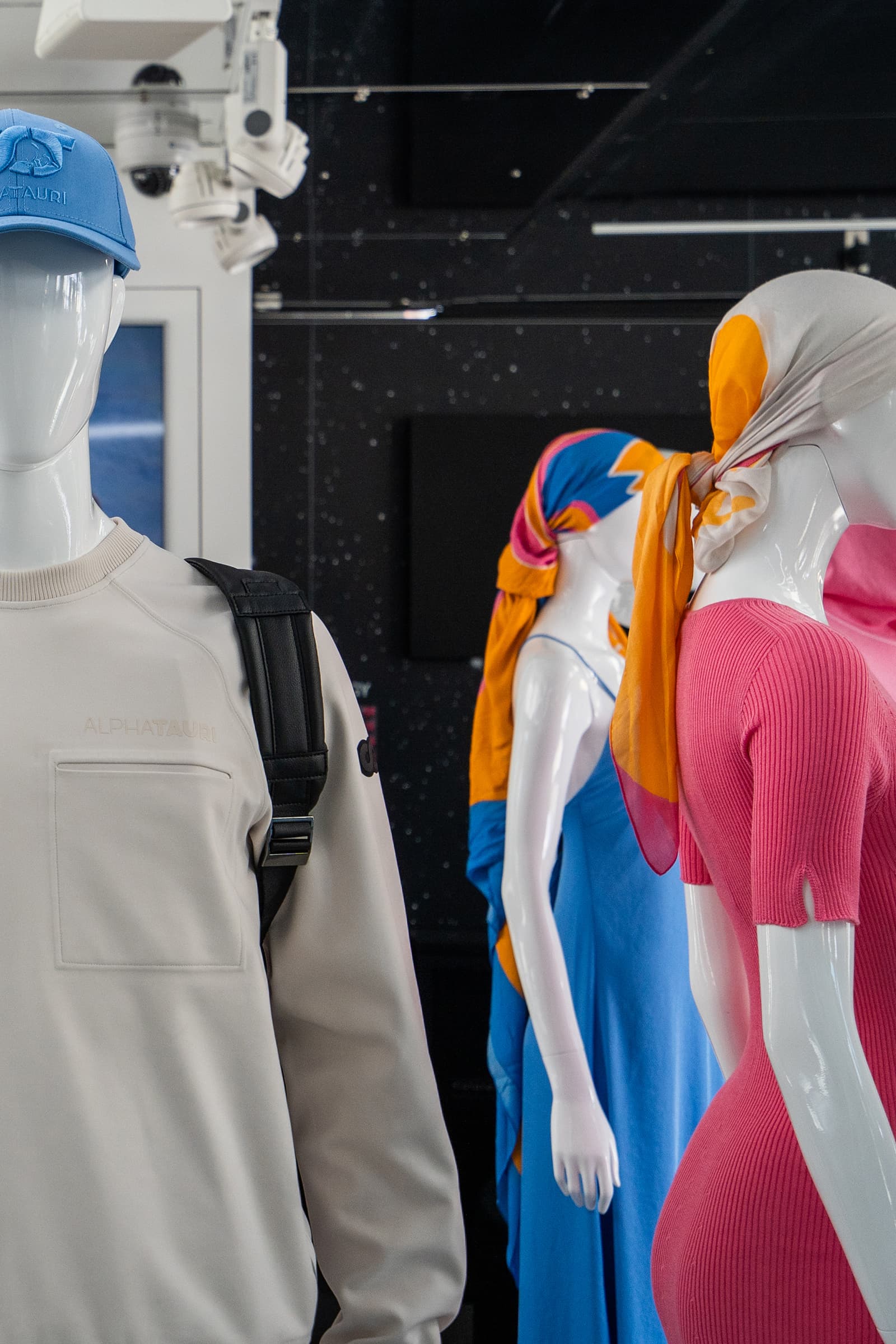 A Private Island
The AlphaTauri Spring/Summer 2023 Collection carries you to a distant, private island. Hidden away from reality, this island – removed from the stresses and worries of everyday life – is a space where light, sun and sea provide an exclusive atmosphere of relaxation and protection.
‍
The seasonal cue for the collection comes from the sun-kissed colour palette: Flamingo Pink, Skydiver Blue, Mango, Flint Beach (pebble beige) and AlphaTauri-Navy join forces to translate the sensation of a summer escape and happiness. A tropical print runs through the collection, highlighting natural details that take inspiration from the forms and motifs of corals.
‍
Special performance yarns and signature knitwear pieces – created with the iconic 3D Knit technology – bring an organic touch to the collection, while structural silhouettes and clean-cut lines give an ultra-modern side to the pieces. The breathable, 3-layer membrane Taurobran® used in outerwear and mid-layers delivers an innovative technical enhancement, as well as adding waterproof qualities to the designs.For the first time, apple leather is used for accessories. Apple leather is a vegan alternative to animal leather and is made from recycled materials in a saffiano structure.
‍
With a collection that is almost twice as large as Spring/Summer 2022, AlphaTauri offers more styles, more possible combinations, and more trans-seasonal styles.
Impressions
(Click images to enlarge)
For now Discover our Spring/Summer 22 collection
Events