High-end Location: Knightsbridge
AlphaTauri is continuing its global expansion with the opening of the newest flagship store in the heart of London. With a slick monochrome interior made of brushed aluminum – interspersed with natural materials and specially designed lights, the store aesthetic is an authentic homage to the design language of AlphaTauri.
‍
AlphaTauri Store London
171-175 Brompton Rd
London SW3 1NF
‍
Opening hours:
Monday – Saturday 10 am – 8 pm
Sunday 12 pm – 6 pm

+44 20 4537 5035
storelondon@alphatauri.com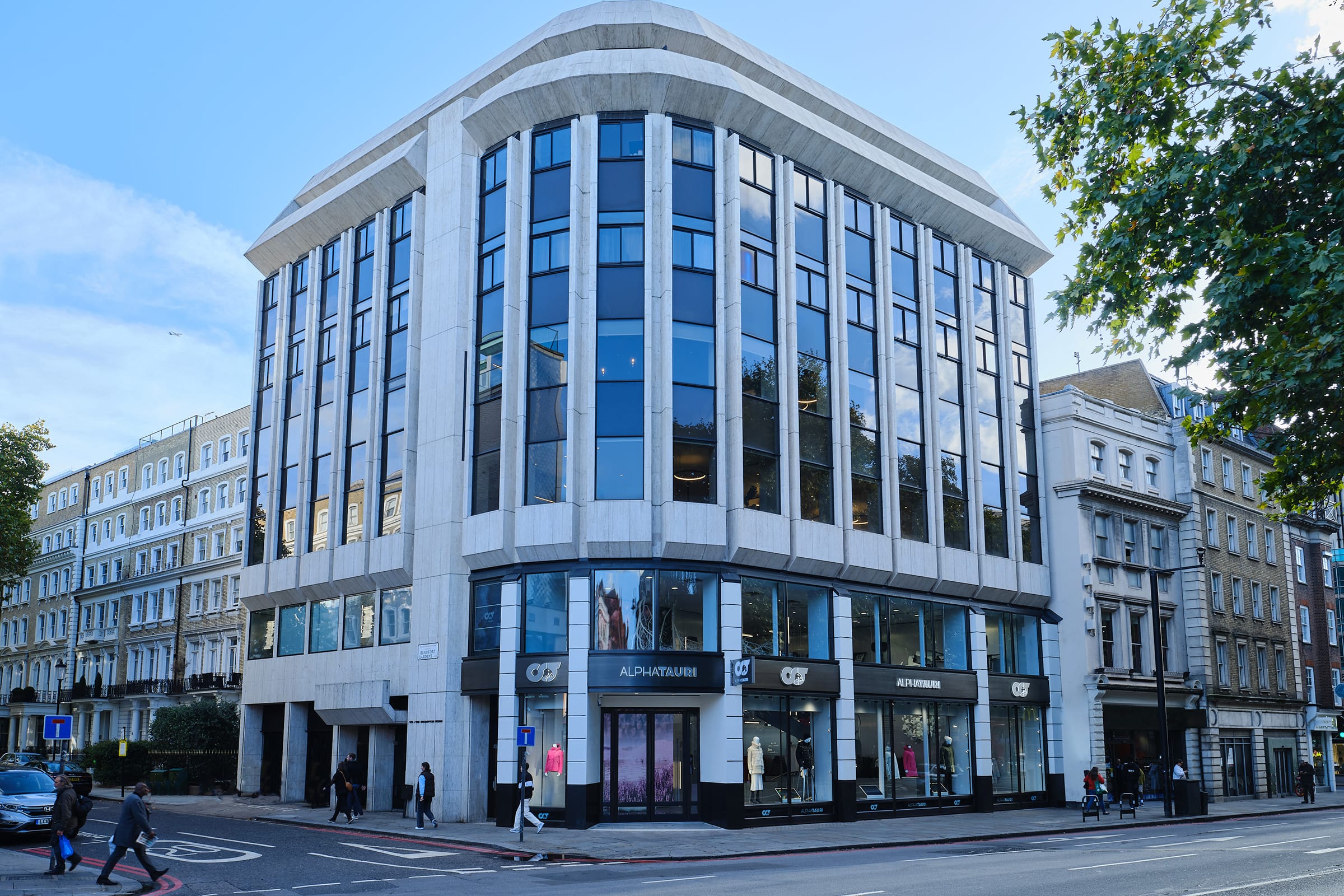 Fashion meets Function
The 326m2 store on Brompton Road in Knightsbridge immerses visitors in the AlphaTauri world and showcases the latest collections for men and women on two floors. The interaction of technical and natural elements, combined with our innovative digital features, provides our customers with a one-of-a-kind shopping experience.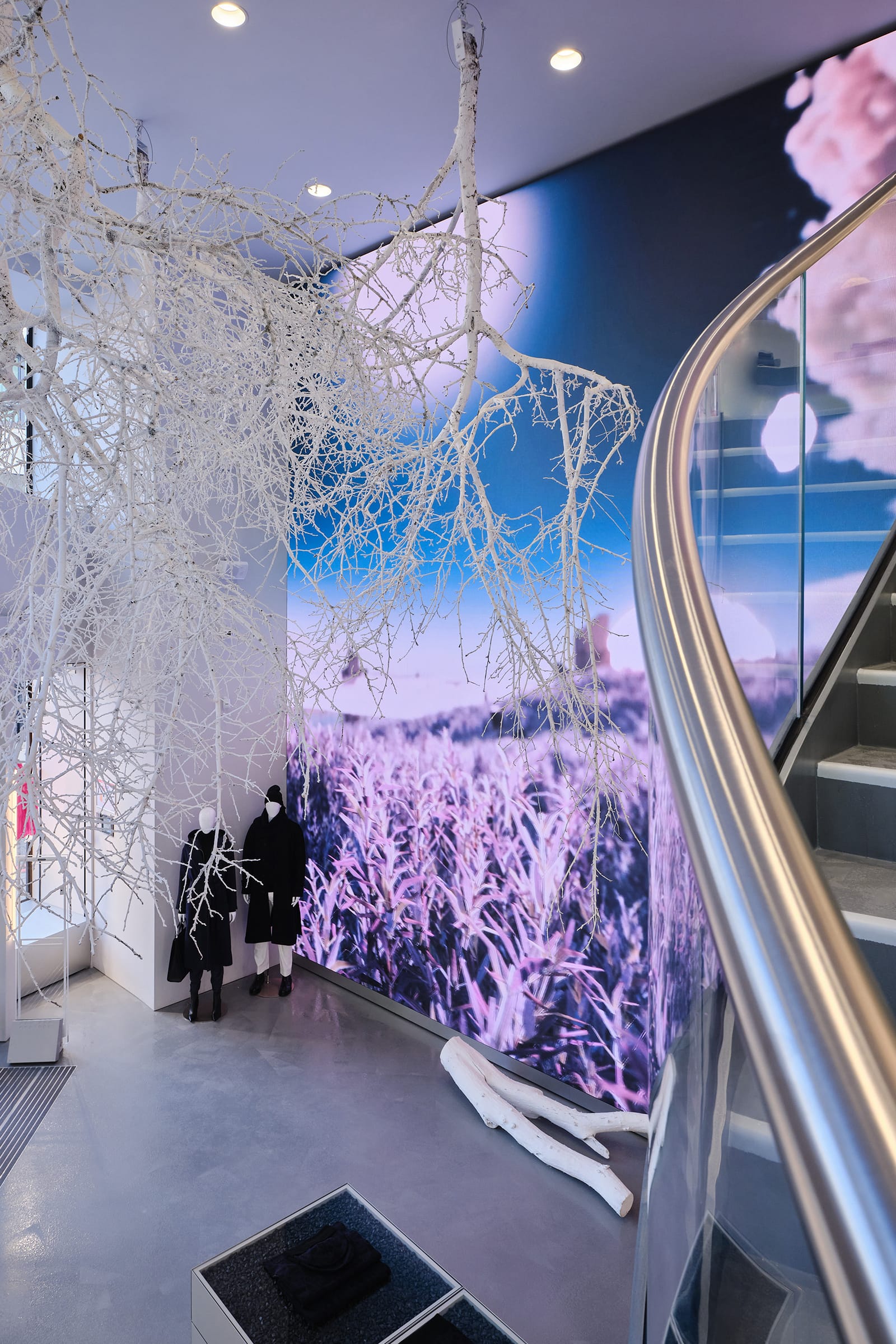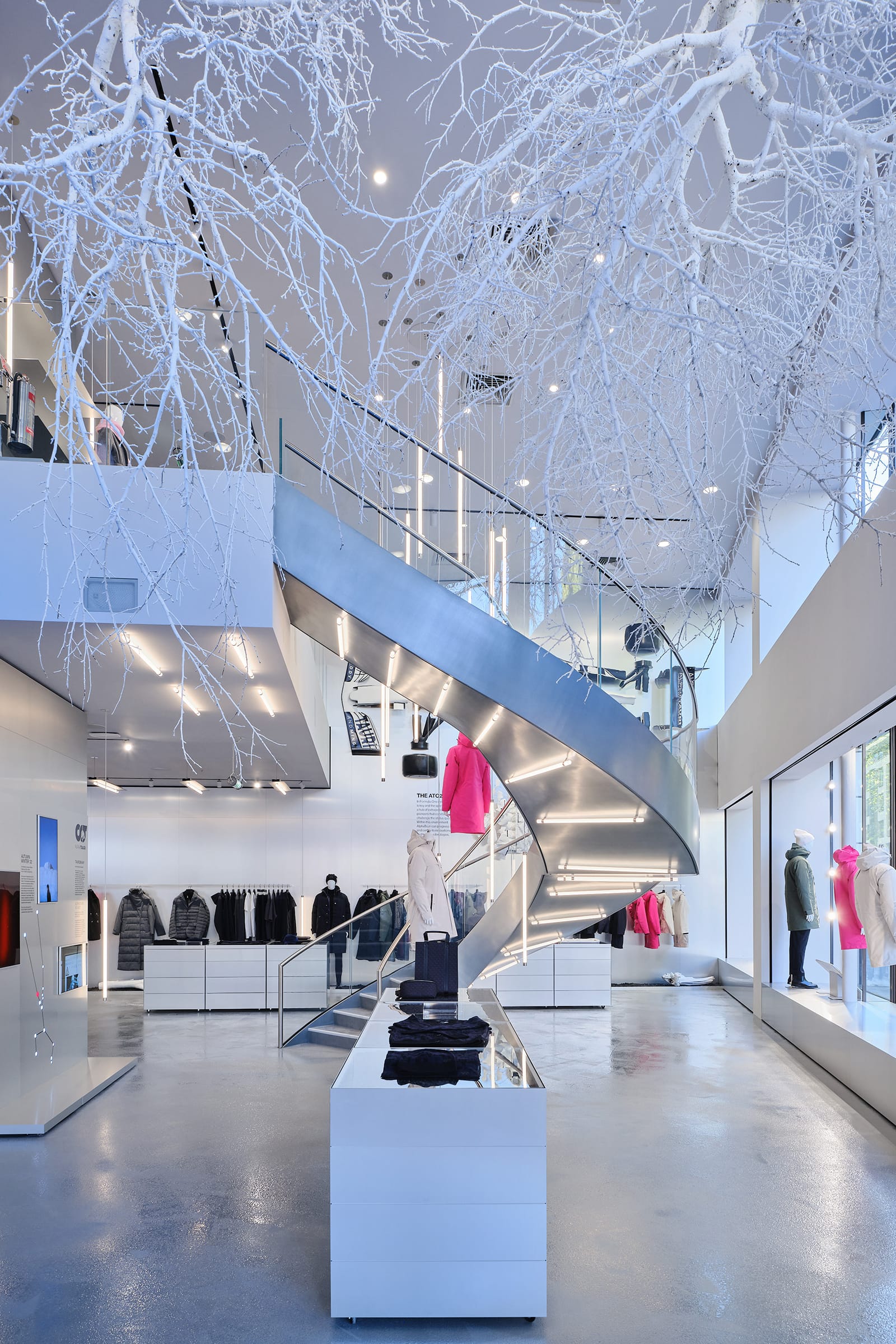 Experience Area
In addition to the current product highlights for men and women, there are various elements in the Experience Area on the ground floor that invite visitors to explore the world of AlphaTauri.

A two-storey, 6-meter-high LED wall with immersive sound and content that changes depending on the time of day allows customers to fully immerse themselves in the brand experience as soon as they step into the store.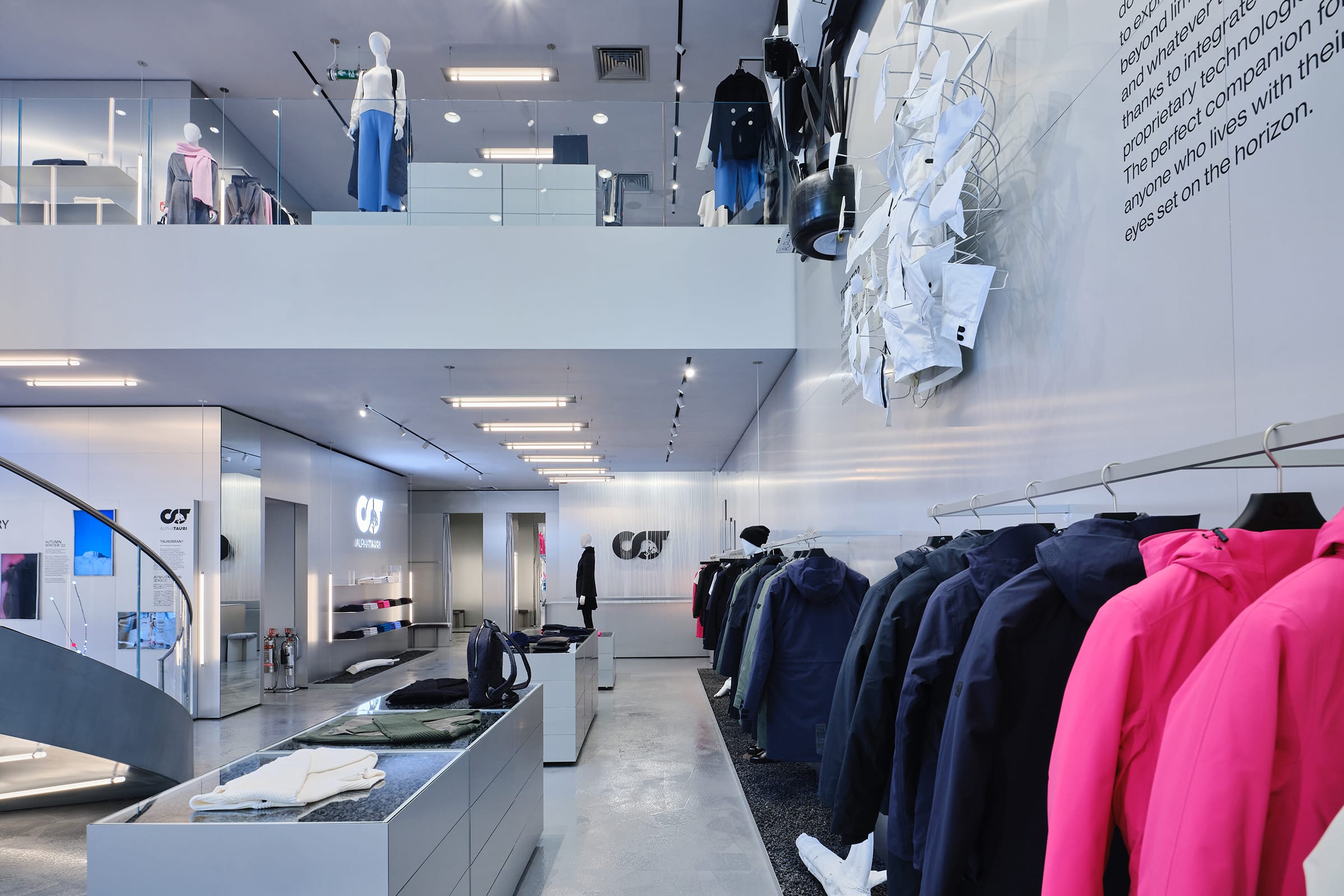 Our core competencies are reflected in a knit and a parka installation. The knit installation, which extends over two floors, constructed from a myriad of threads, takes inspiration from AlphaTauri's 3D knit products, which are made entirely in one piece. The unique parka installation, on the other hand, is made up of individual technical parts that are attached to the wall and display the iconic AlphaTauri KOOV parka.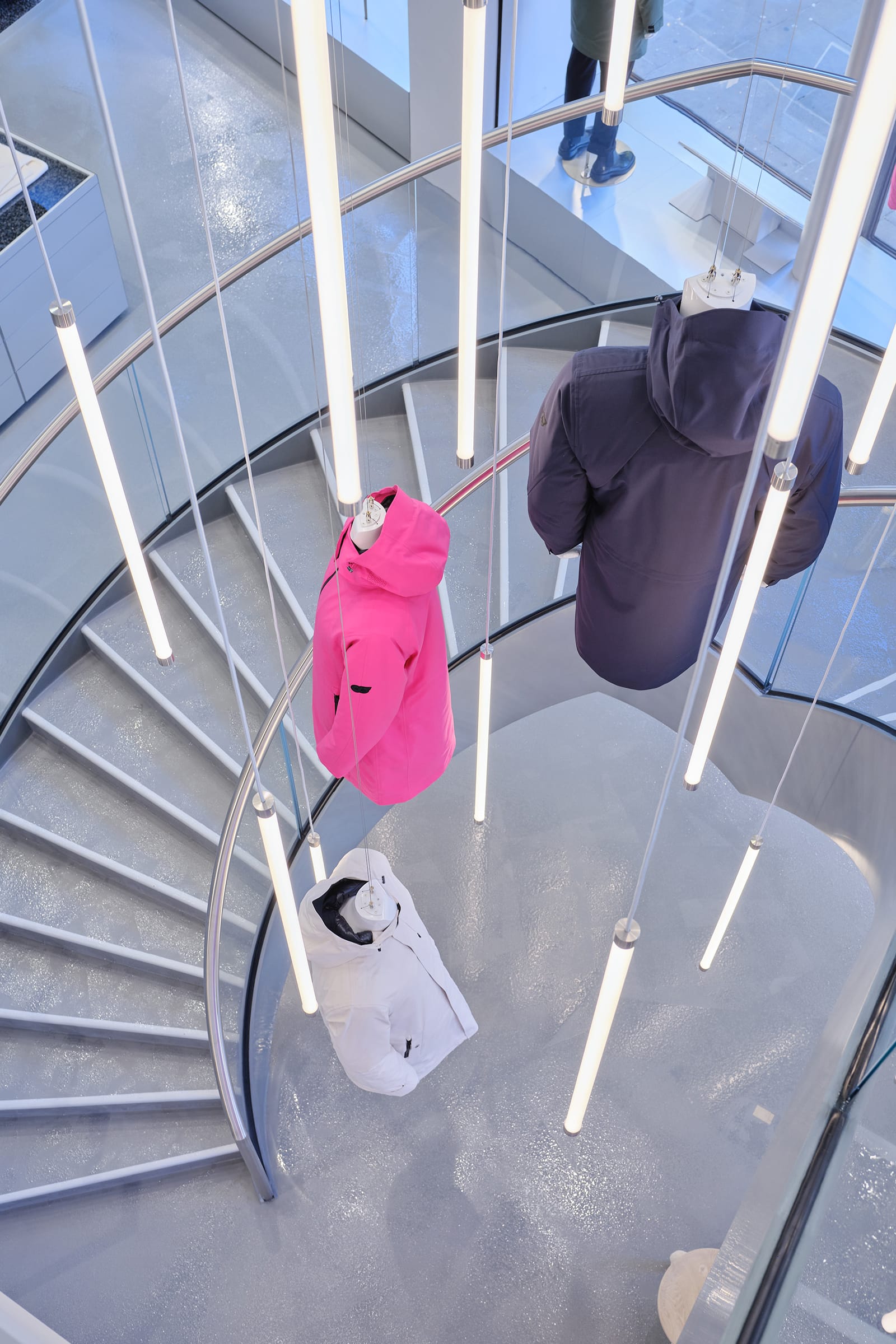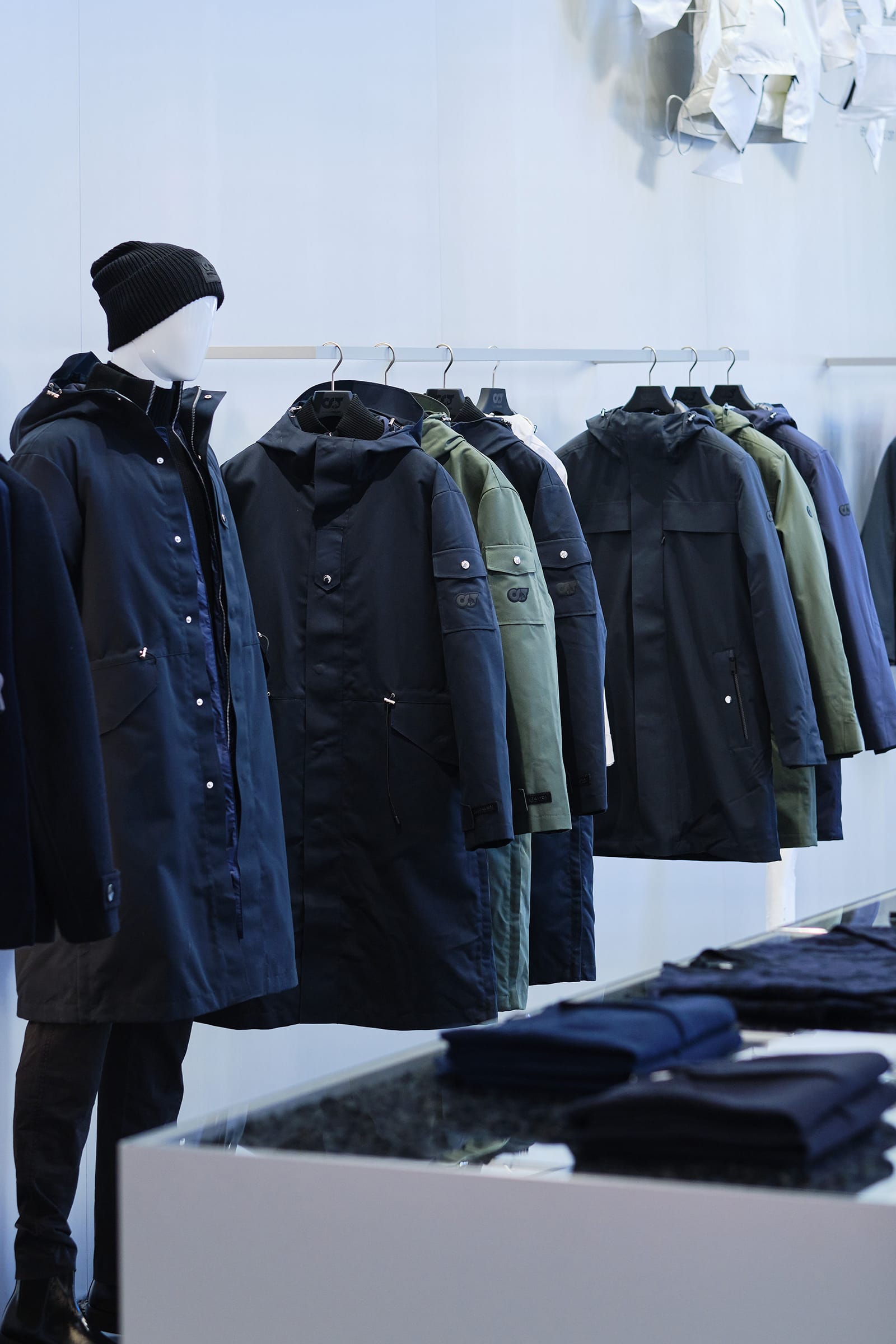 The in-store experience is rounded off by a Formula 1 race car that seems to emerge from the wall, representing the connection between the Scuderia AlphaTauri racing team and our fashion brand. The two worlds are united by pioneering work, based on expertise and the constant development of innovative solutions.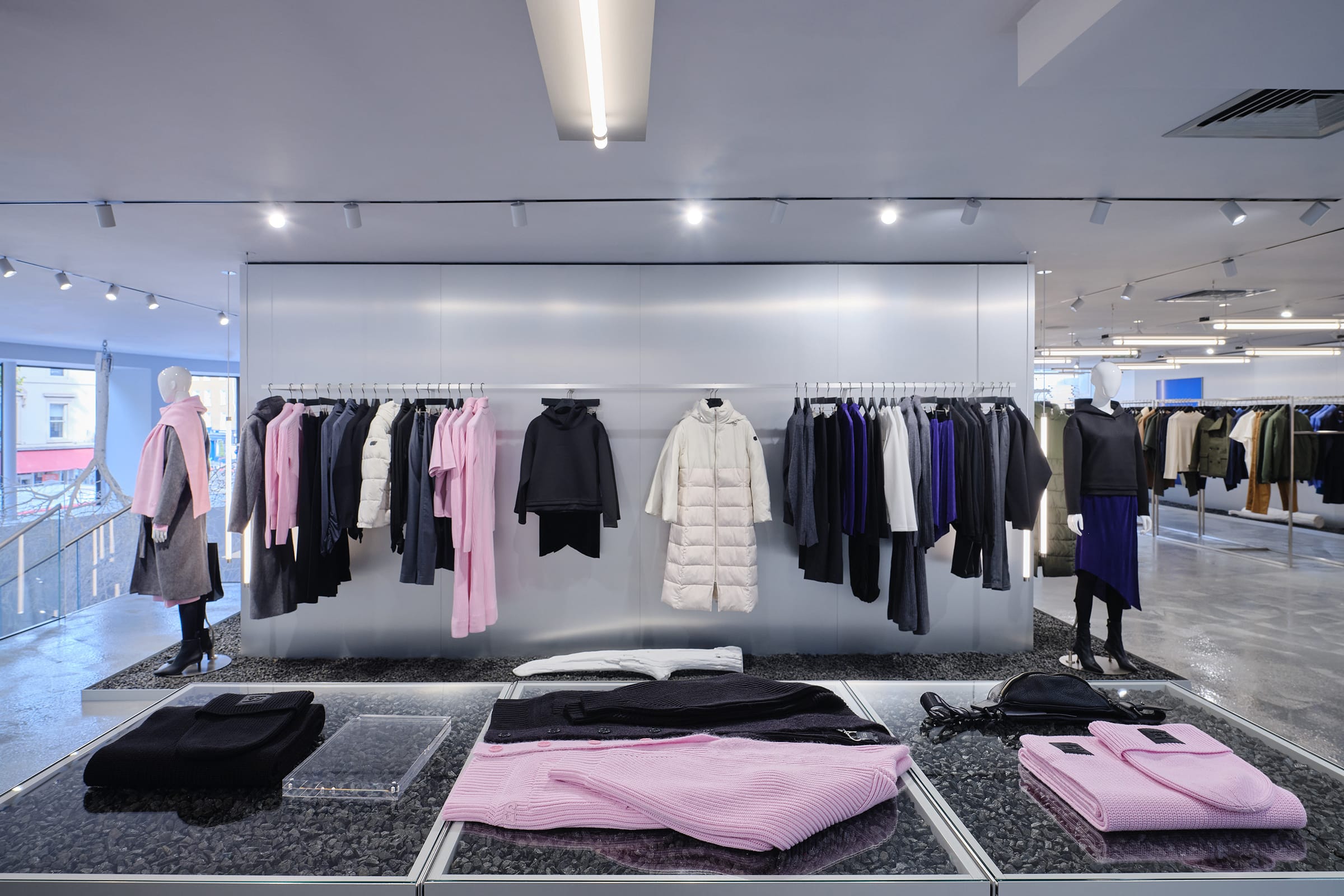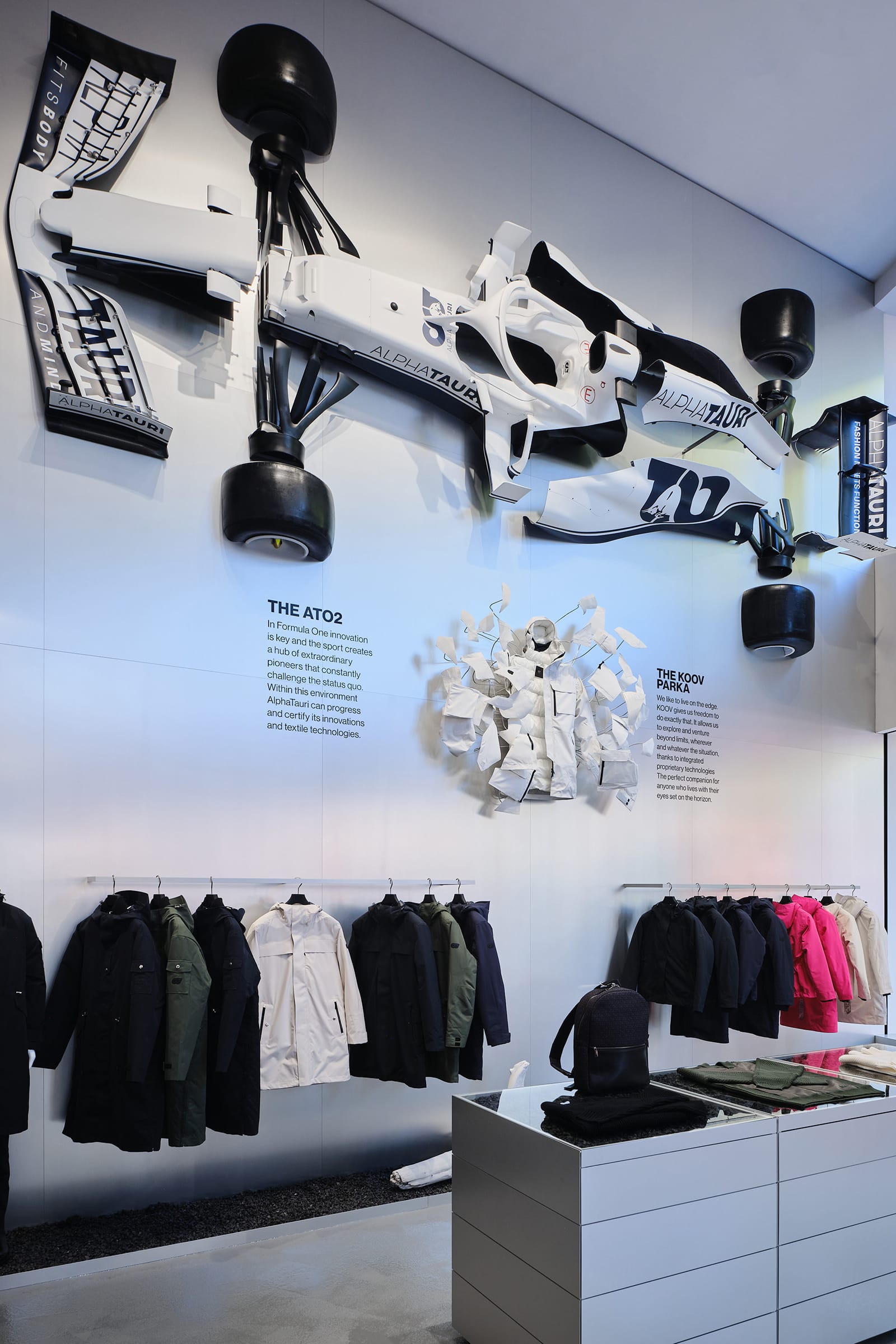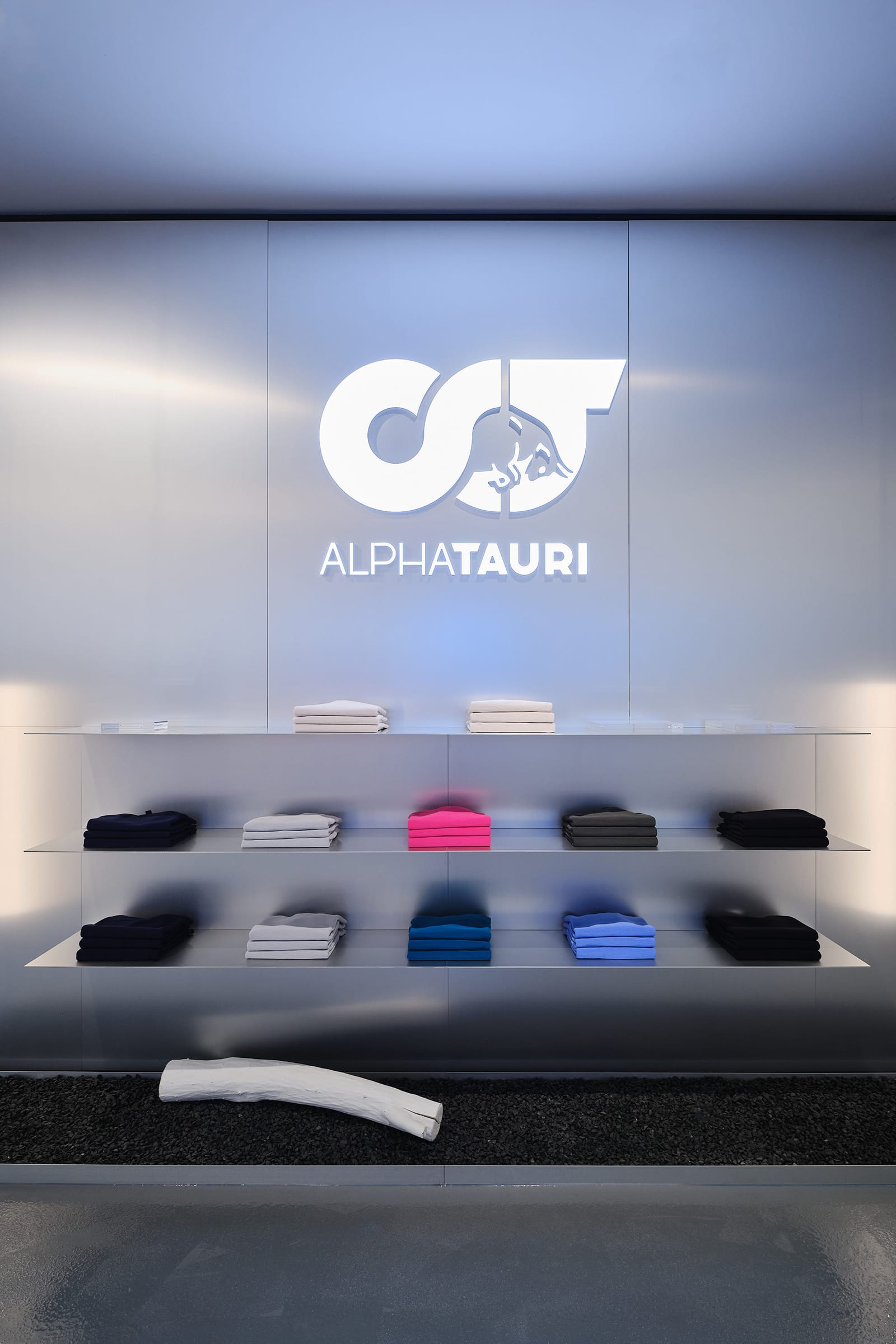 London Flagship Store Impressions
(Click images to enlarge)
Events