Driver Pierre Gasly embodies the adventurous spirit of motor racing and tours the world's most stylish cities with Formula One™. His desire to bring that energy to the world of fashion with AlphaTauri brought this capsule collection to life. Working with designers from AlphaTauri, the main sponsor of the Scuderia AlphaTauri racing team, the Frenchman has created four sweaters infused with his personality and own unique style.

Pierre Gasly slips on a sweater and steps out in Milan to enjoy an espresso, the sunshine, and his favourite views. Clothing has transformative power for the F1 driver. It gives him effortless style, a sense of freedom and elevate his enjoyment of life away from the track.
AlphaTauri knitwear has always provided Pierre with the perfect feel-good outfit whether at home in Italy or touring the world.  He is a man who enjoys fashion and knows the importance of feeling comfortable and relaxed. That is why he jumped at the chance to collaborate with AlphaTauri to produce a knitwear range that would bear his name.

The capsule collection consists of four 100% Merino wool sweaters: crew necks available in smart French Blue and a bold black and white stripe, and turtlenecks in French Blue and the perennially stylish Racing Green for colder weather. The colours were all chosen by Pierre, the sweaters made in Italy.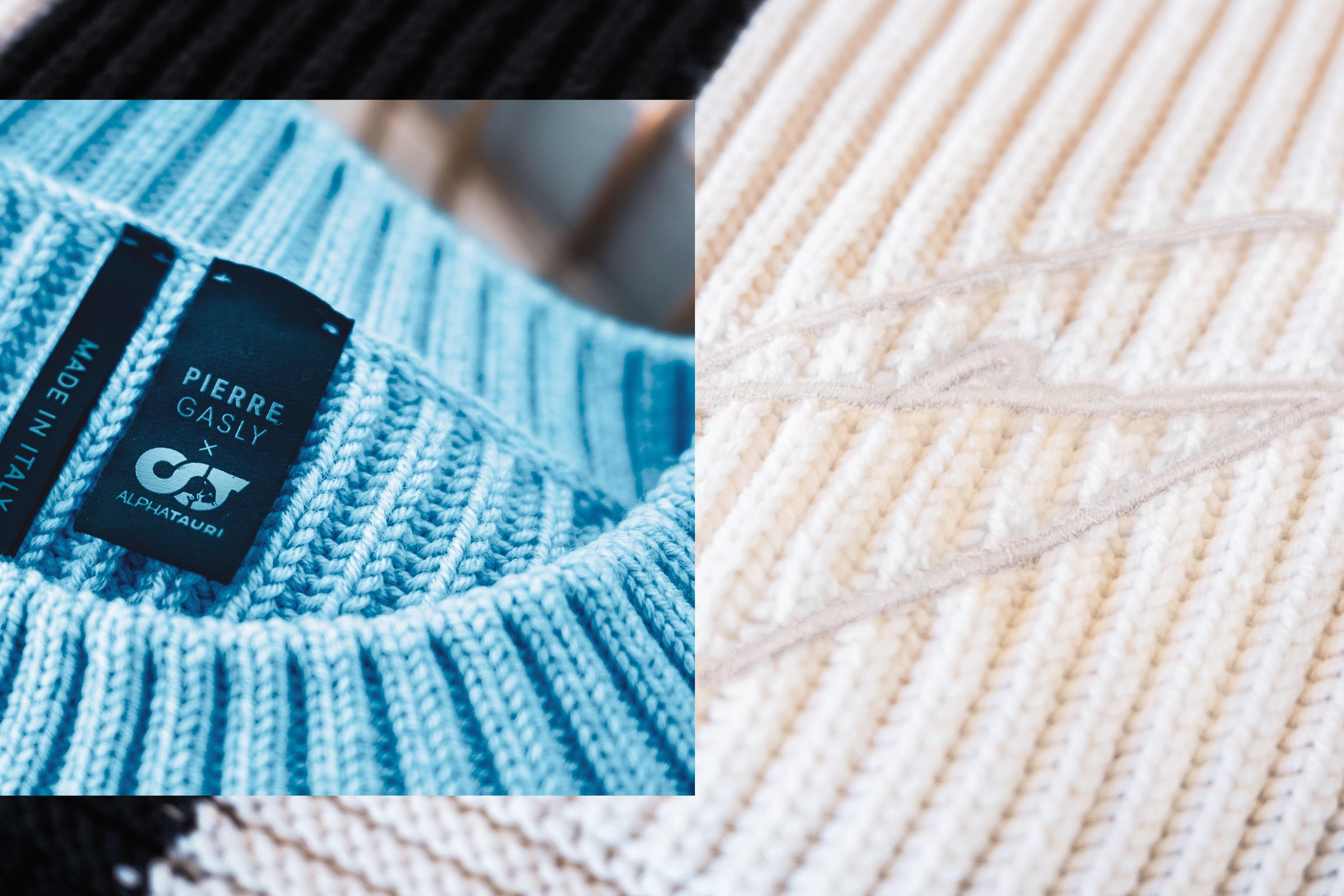 "Fashion for me is a great way to express myself and how I feel. I like to play with clothing, adapt my fashion choices to every situation and I have a strong appreciation for the amount of detail that goes into clothing design," said Gasly. "I'm very satisfied with how this project has turned out."  

Explore the collection here and savour the freedom and style of the perfect sweater:
Collections