SEAMLESS COMFORT. MINIMAL WASTE. FLEXIBLE MOVEMENT IN ANY DIRECTION.
The AlphaTauri Knit designs are a fashion innovation that offer seamless comfort with our signature 3D knitting technology. The seam-free pieces are produced with minimal waste, as all items are knitted in one piece, resulting in a sleek, contemporary silhouette that allows for flexible movement in any direction.
INTRODUCING A NEW ERA IN KNITWEAR
Gone are the days of uncomfortable knitted jumpers – style and functionality, as well as innovation, can be an integral part of your everyday metropolitan adventures. With AlphaTauri's signature 3D Knit, the ways in which you wear and conceive knitwear are transformed.



With AlphaTauri's 3D Knit, fashion takes on an innovative take. 3D Knitwear is designed to empower the wearer and maximize movement. The process is unique, insofar as each piece is created in one piece, and is entirely seamless. This means the entire design is knitted in a way to minimise waste in the process. In traditional knitwear, pieces are knit separately before being reassembled, cut and sewn together, which creates offcuts and waste. Working with the utmost sophisticated technology, these garments reduce fabric usage by up to 30%, meaning the production results in almost zero waste. With the 3D Knit process, each item is designed and crafted directly in one piece, ideal to fit on the wearer's body.

AlphaTauri's knitwear designs come with functional detailing, with air flow details and ultra-breathable mesh. This means knitwear is fitted, form-hugging, without creating uncomfortable, movement-restricting pieces. Aesthetically, the design is sleek, modern and seamless, making for an ultra contemporary feel.



With a wide variety of materials, the AlphaTauri 3D Knit designs can be adapted to any situation, as they are produced in a variety of yarns with infinite possibilities. From designs in a special performance yarn, to elegant Cashmere and Merino wool yarns, the AlphaTauri 3-D Knit has a solution for every need. AlphaTauri enables you for any activity you need it for – for leisure, urban exploring, evening attire or strolling through the streets of a city. The 3D Knit pieces cater for every need of warmth, texture and movement, and are tailor-made for any urban activity.
The 3D Knit technique that AlphaTauri champions uses a 3D WHOLEGARMENT® knitting machine, designed by the Japanese company Shima Seiki. This innovative technology has reinvented the process of knitwear, not only in terms of comfort and movement, but also in terms of production: an entire garment is knitted in under an hour – this is fashion that is fast, without being fast fashion. The process opens the door to a new era in fashion; an exceptional finish, the minute attention to details and the sleek shapes all combine to create innovative designs.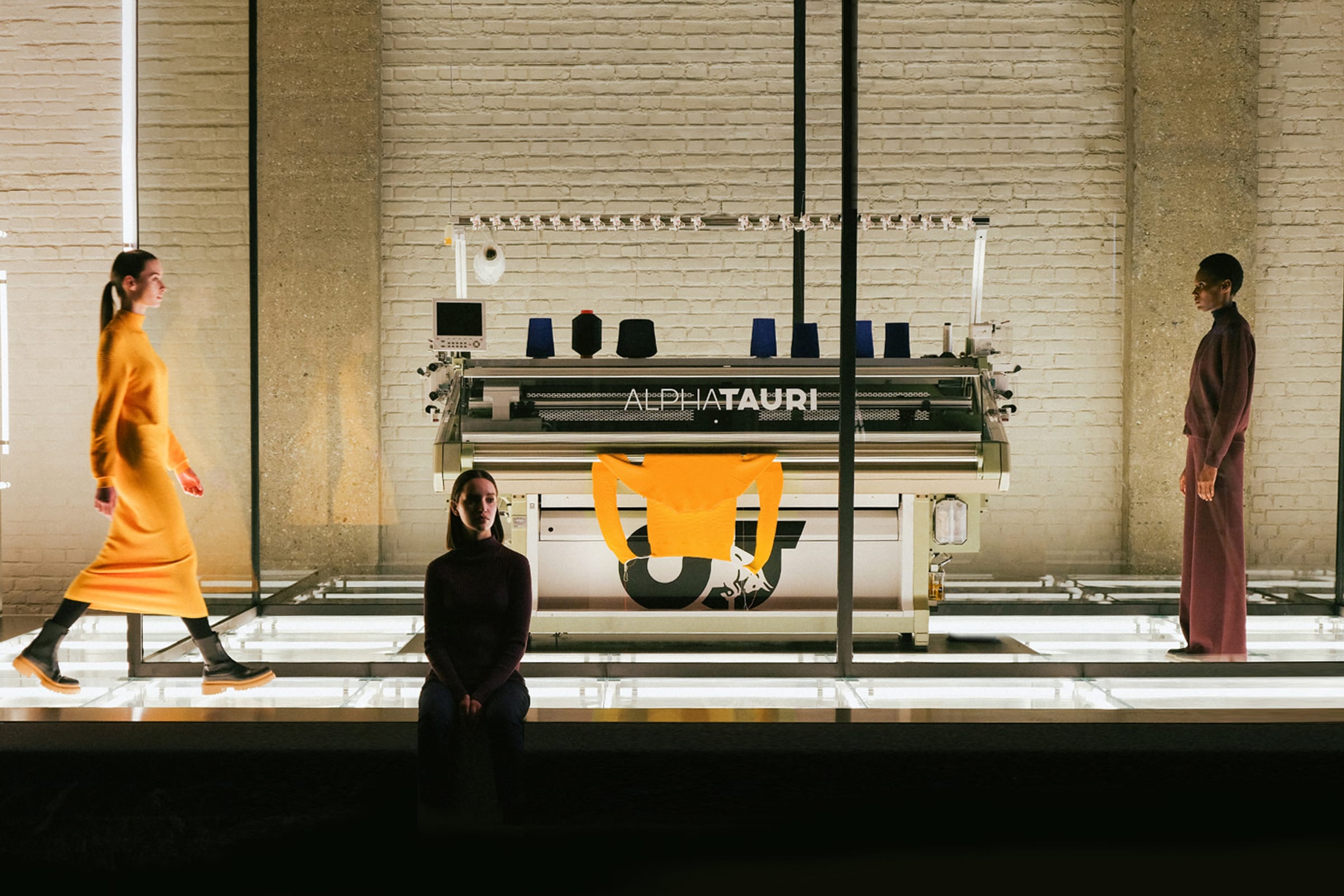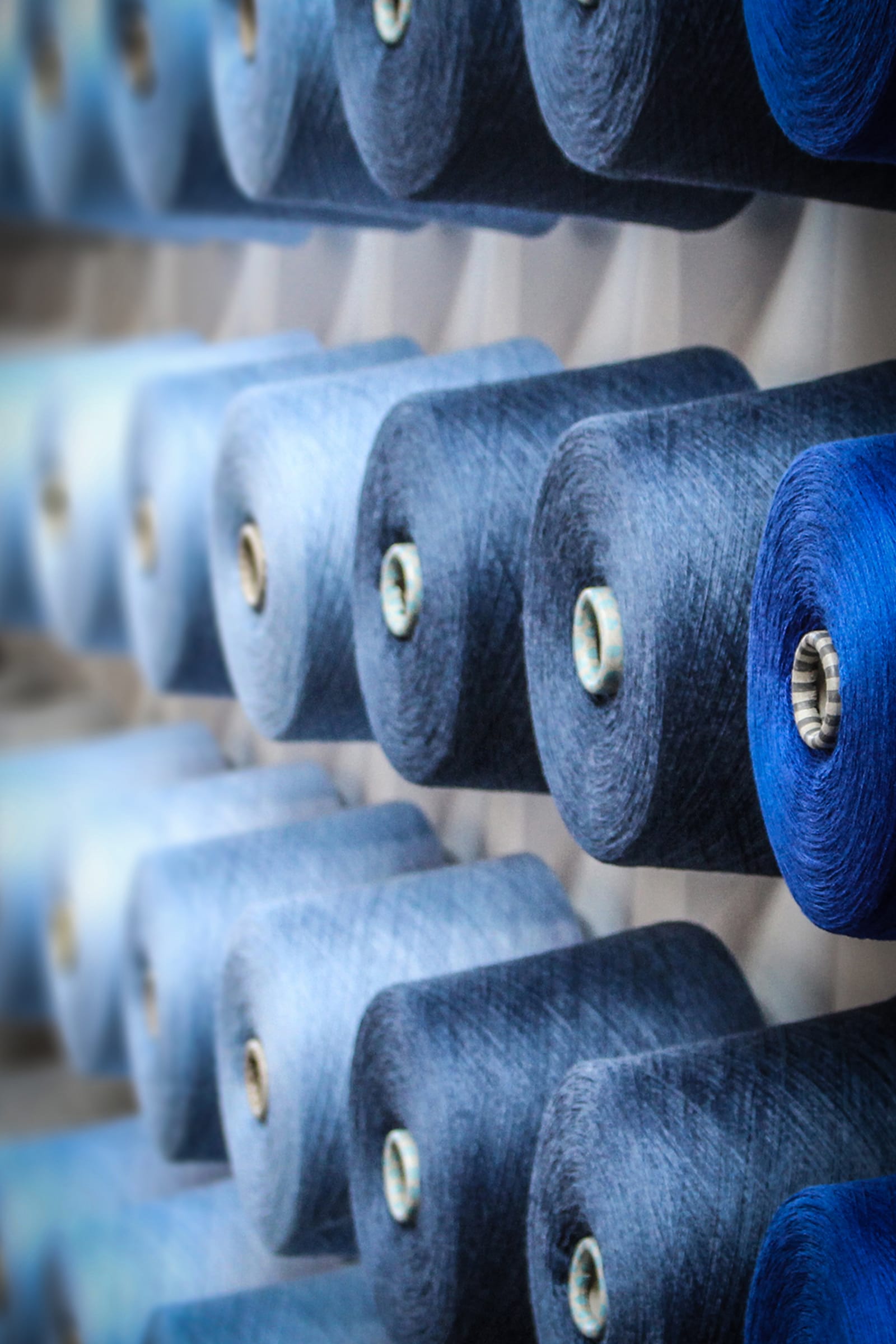 Truly versatile in shape and design, the AlphaTauri 3D Knit collection can be worn both in smart and more casual settings. Whether it be dashing through Heathrow, or after a day at work for a drink with colleagues, or for a weekend of sightseeing in Paris, the AlphaTauri designs can adapt to every occasion. Worn by everyone from Formula 1 drivers to style influencers, the knit pieces are conceived to fit seamlessly in your life, empowering individuals in everything that they do.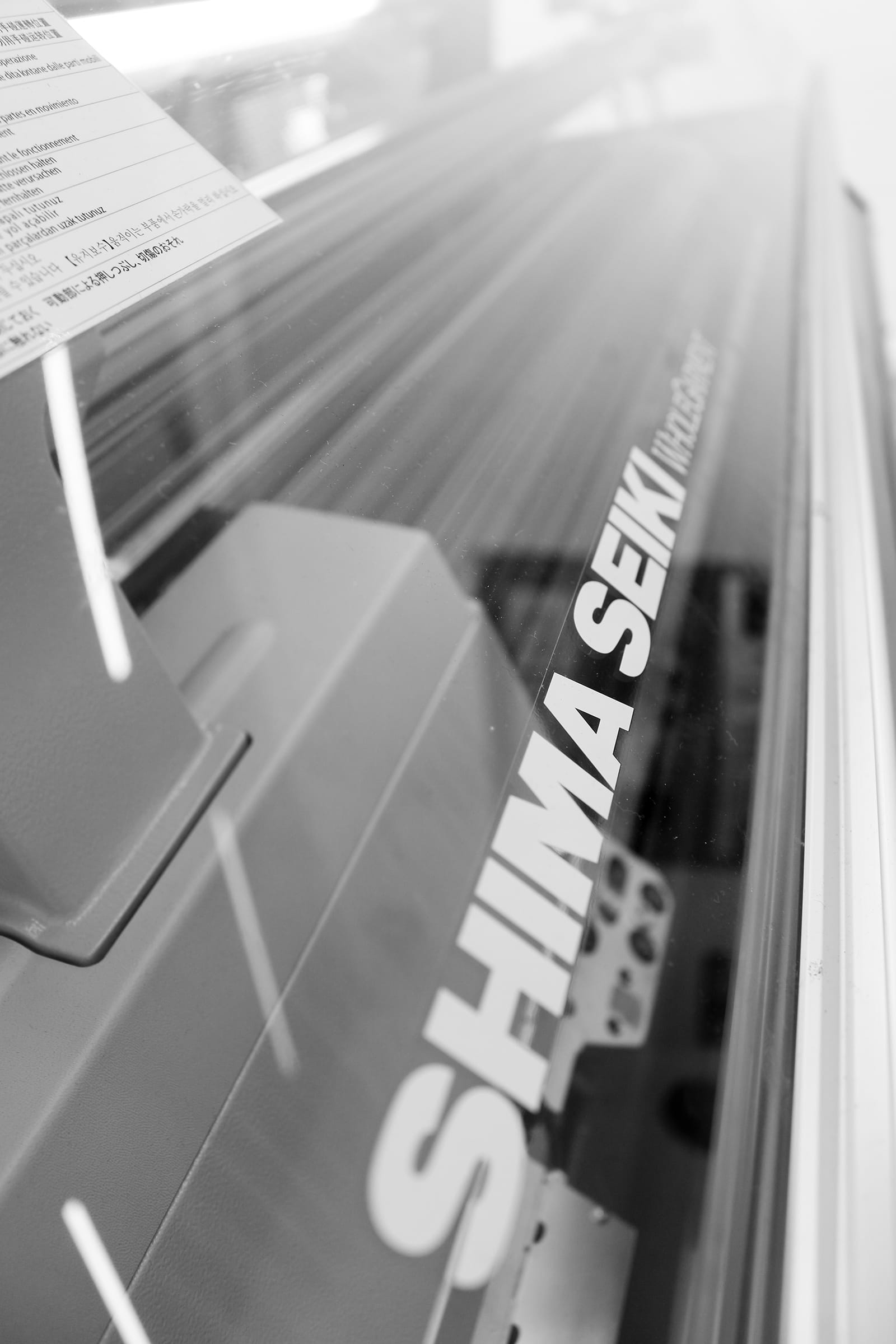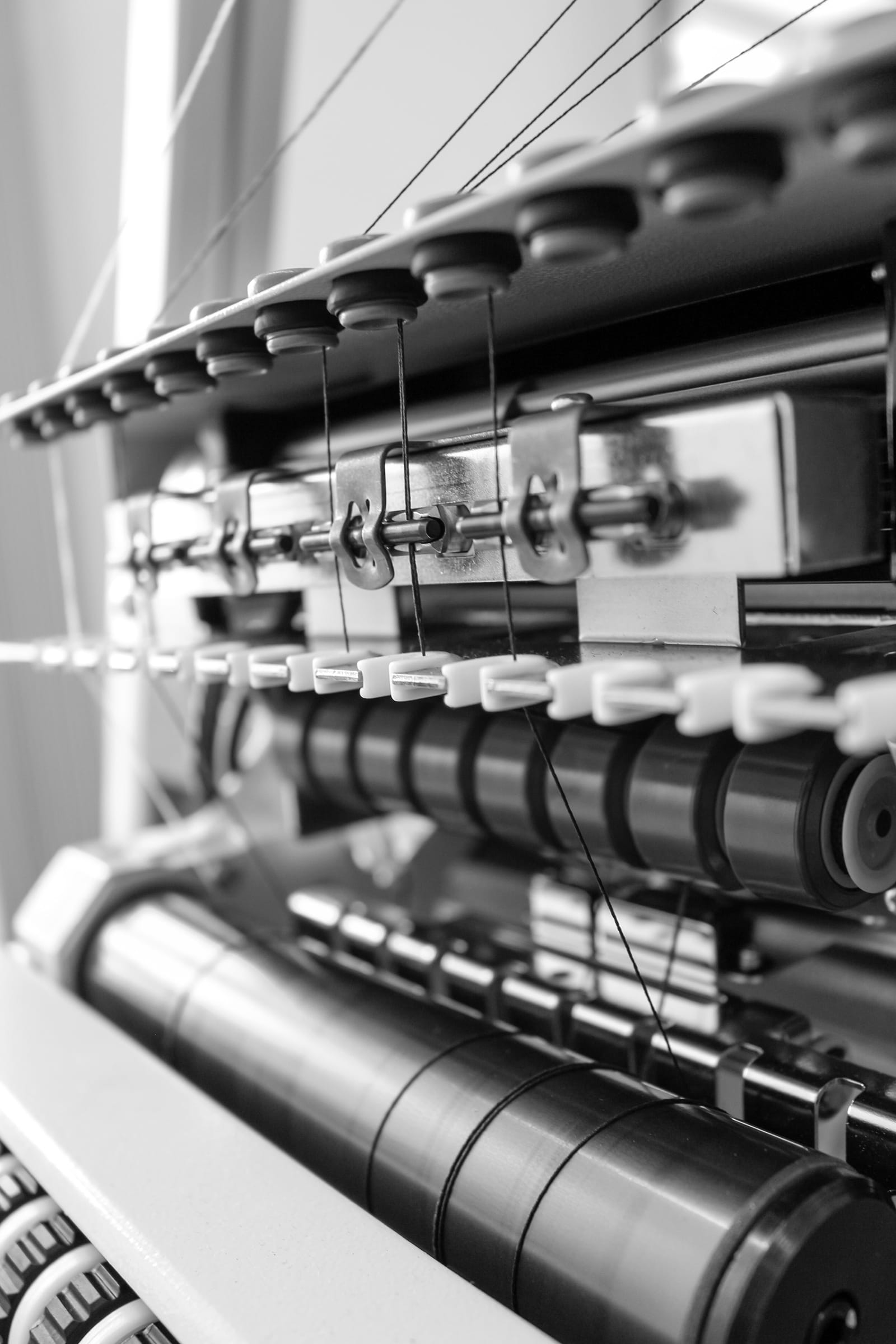 Discover our latest 3d Knit collection
Innovation