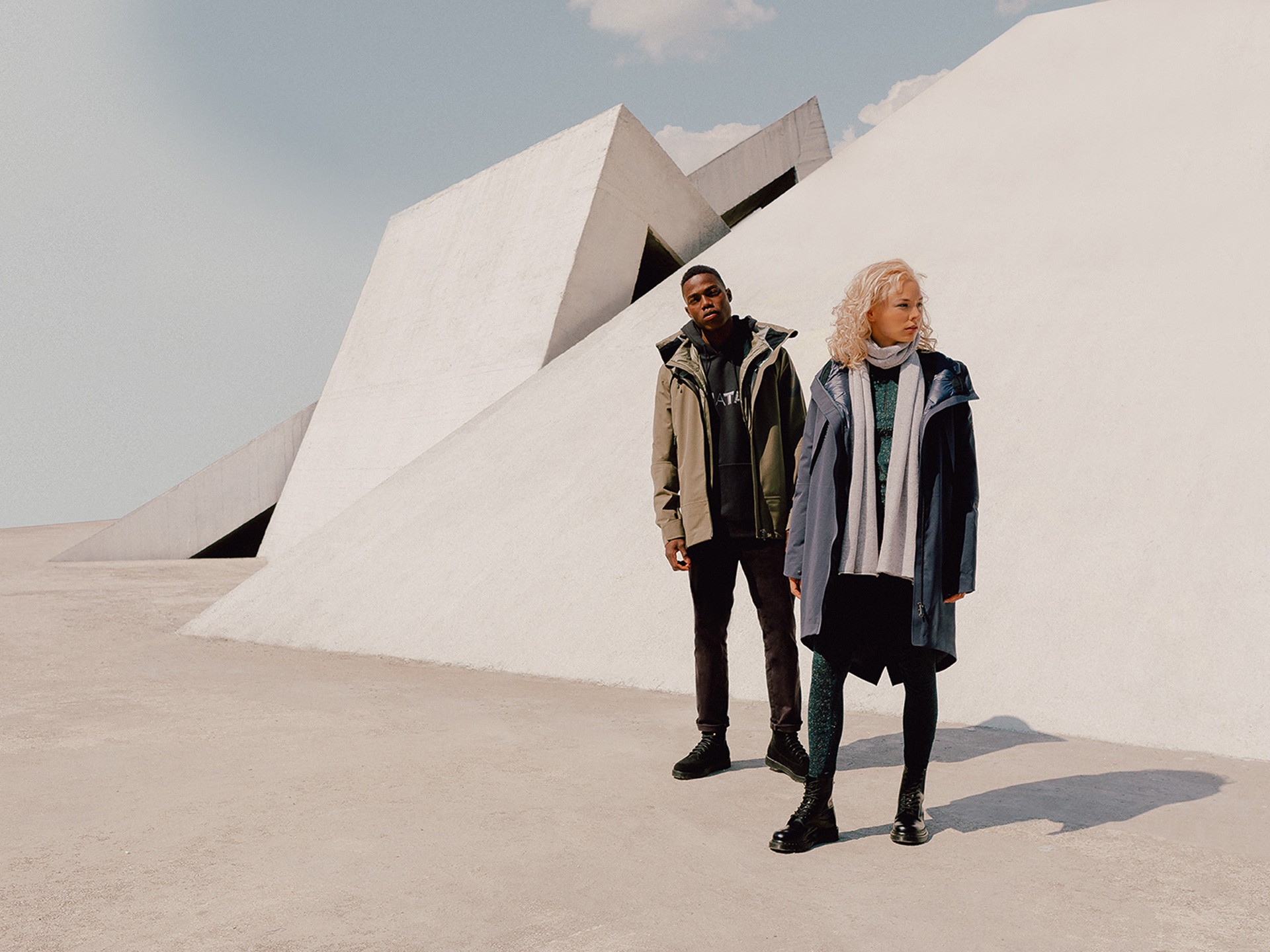 Fashion meets Function
The Autumn/ Winter Collection 2019
The perfect fusion of innovative technologies and casual wearability: AlphaTauri stands for purposeful design, unique functionality and premium materials. Casual autumn/winter styles with technical features partner with urban explorers in the coming season to give style and comfort through the cold time of year.
#PeopleOfTheNewSun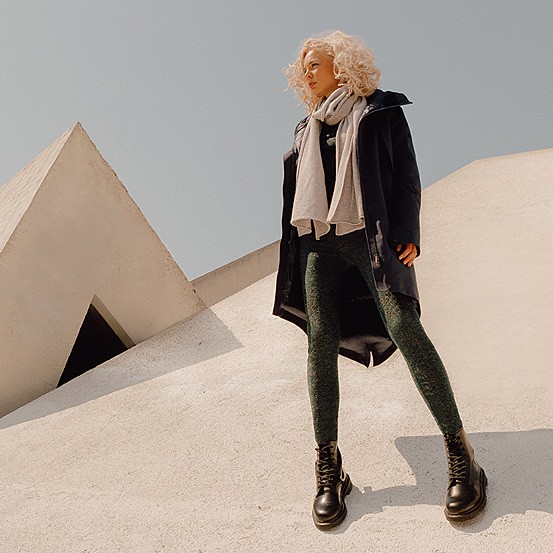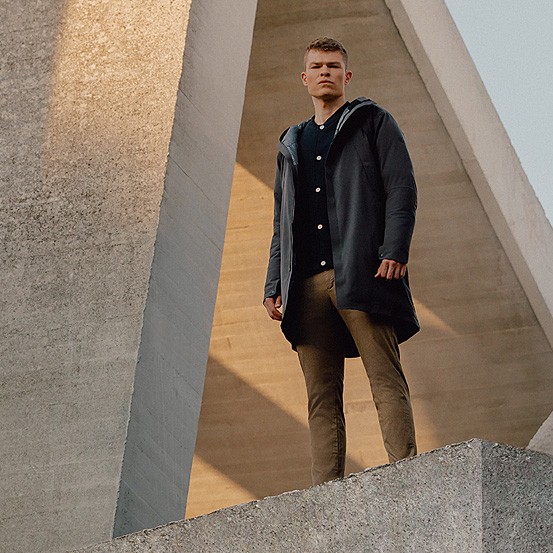 Next-Level Parka
Meet our new supreme technical 'packable' parka. Waterproof, breathable, thermo-regulating – and with a host of other features too! With more than 12 different technologies and functions such as Taurobran®, Taurex® and 'Move-Fit' details, the new KOOV und KUUV AlphaTauri 'packable' parkas are so much more than run-of-the-mill winter jackets. Luxurious PrimaLoft® Gold insulation keeps you feeling toasty on even the coldest of days.
The integrated packing system with the innovative travelhandle mean these parkas can be folded small in next to no time and attached to the handle of a trolley. Which means there's no longer any need to struggle trying to cram a thick winter jacket into a small luggage compartment, leaving your hands free on the way to the gate or platform. A space-saving companion for work and leisure time.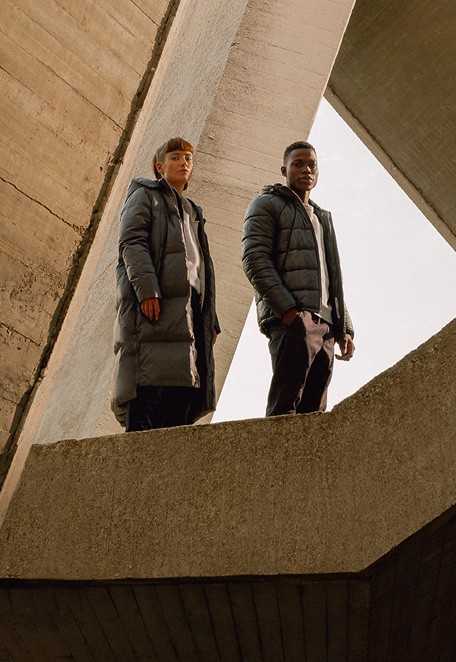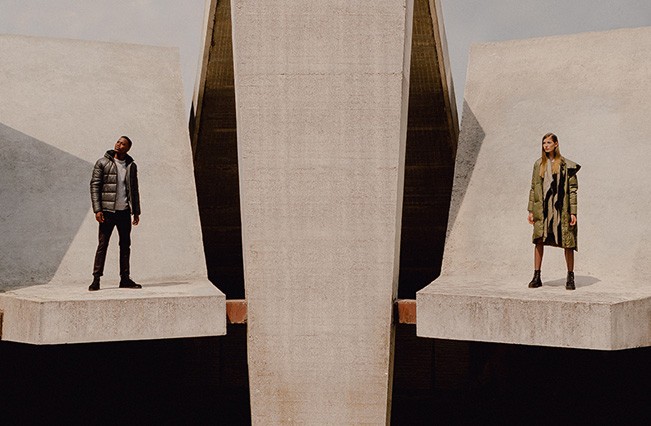 Quilted jackets: Warm and bang on-trend
Thanks to premium, toasty PrimaLoft® insulation, the AlphaTauri quilted ODAR and LOOF winter jackets provide protection from icy cold and wintry weather conditions without stinting on casual, elegant style. Boasting extra-long fit with two side zip fasteners the ODAR coat offers effective protection against cold and unrestricted freedom of movement. An absolute style highlight of the AlphaTauri menswear collection is the quilted LOOF leather jacket with PrimaLoft® insulation. Soft leather, a pleasant inner lining made from fleece and a sporty hood mean the LOOF is comfy to wear and easy on the eye.
100% 3D KNIT
All knitwear products in the Autumn/Winter Collection 2019 are completely seamless and finished in one piece on a Shima Seiki 3D knitting machine. Since all that remains to be done subsequently is to add small details such as the collar or sleeve hems, innovative 3D circular knitting is a proven resource-saving and sustainable production process. And, for the first time the collection also includes a pair of 3D knit trousers for men: comfy, seamless and innovative – bring on the winter!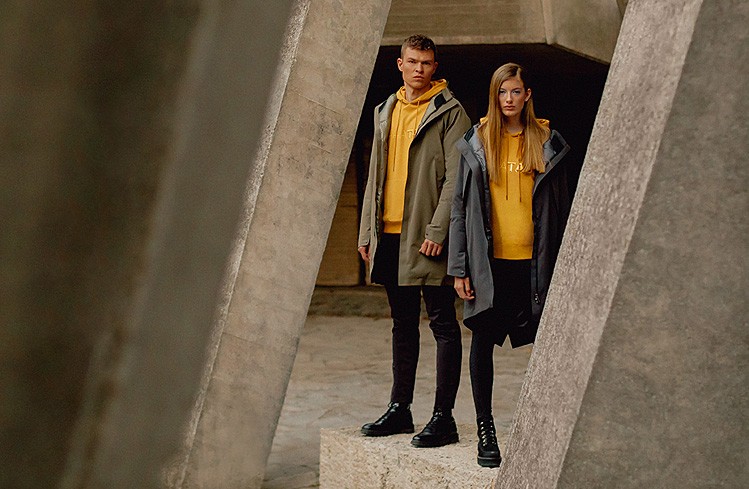 A sophisticated colour palette
The AlphaTauri Autumn/Winter Collection 2019 catches the eye with its unique interplay of sophisticated, understated tones such as grey and olive, enlivened by powerful shades of autumnal yellow and red. Complementing these hues are tranquil shades of blue which lend a classic elegant touch.
AlphaTauri Autumn/ Winter 2019
Innovative styles for autumn and winter: casual designs are furnished with technical features and functional details to provide protection from wintry weather conditions and satisfy the need for comfort and a cool look. The outerwear by AlphaTauri features Taurobran® – an innovative triple-layer membrane developed in partnership with Schoeller Textil AG – to afford maximum protection from wind and rain while guaranteeing full breathability. The breathability, low weight and ability to repel moisture of the ultra-light PrimaLoft® fillings is very appealing. The AlphaTauri Taurex® technology was developed in conjunction with the Swiss company Schoeller Textil AG and is a titanium mineral matrix applied to clothing by means of an immersion process. It can return bodily energy to the wearer, thus enhancing well-being and hastening recovery. The packing system with a travelhandle in many outerwear products is practical and makes everyday travel easier.