As a company – and when working with partners – we value diversity and support people in developing their potential and strengths, in making their ideas a reality and in finding new opportunities. All of our partners are required to sign a Code of Conduct, which includes fair working conditions, respect of human rights, optimal use of resources, excellent safety standards and zero tolerance for child labour.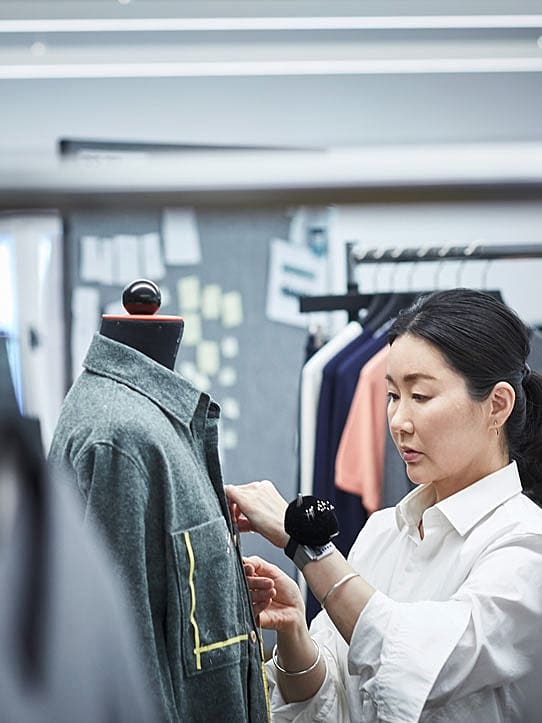 AlphaTauri works as a flat organisation, which empowers each and every person working in the company to be their best regardless of age, skin colour, religion, gender, sexual orientation or origin.
Our role as a company is to support and enable talents to grow to the fullest of their abilities. Only by facilitating creativity and supporting individual voices can we stay true to one of our core values as a brand, that is to say: focusing on innovation to bring about a conscious future in fashion.
Materials & Production
Our innovations seek to pioneer a new approach to fashion design, where technologies are utilised to drive change. Find Out More
Partners & Logistics
We develop a working relationship with our partners in order to manufacture AlphaTauri collections with the most effective innovative means possible. Find Out More