ALPHATAURI LAUNCHES SS22 COLLECTION "ORGANIC MODERNISM"
AlphaTauri Spring/Summer 2022 is inspired by a blend of different creative mediums: modern art, sculpture and Nordic glass work from the likes of Alvar Aalto. This combination built and shaped the flowing lines and curves throughout the collection.

"Our key focus when designing this collection was colour and shape, and considering how the two elements engage with each other. Taking inspiration from the clean lines of architecture, such as the work by iconic Finnish architect Alva Aalto, the styles in this collection combine a minimal aesthetic with fresh colours and prints. The contrast between this combination results in a refreshed and modern collection." –– Mikyong Yeom, Head Of Design – AlphaTauri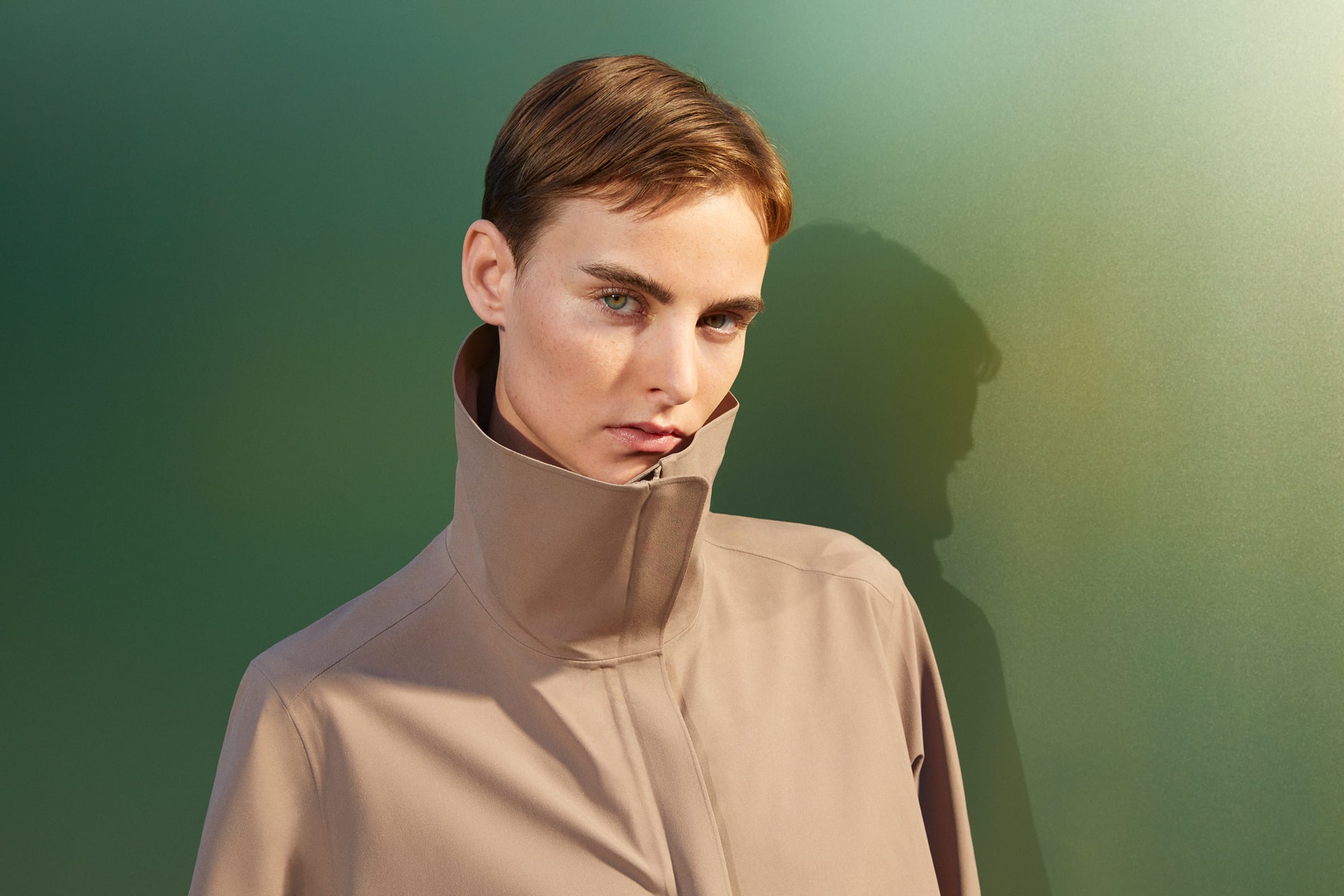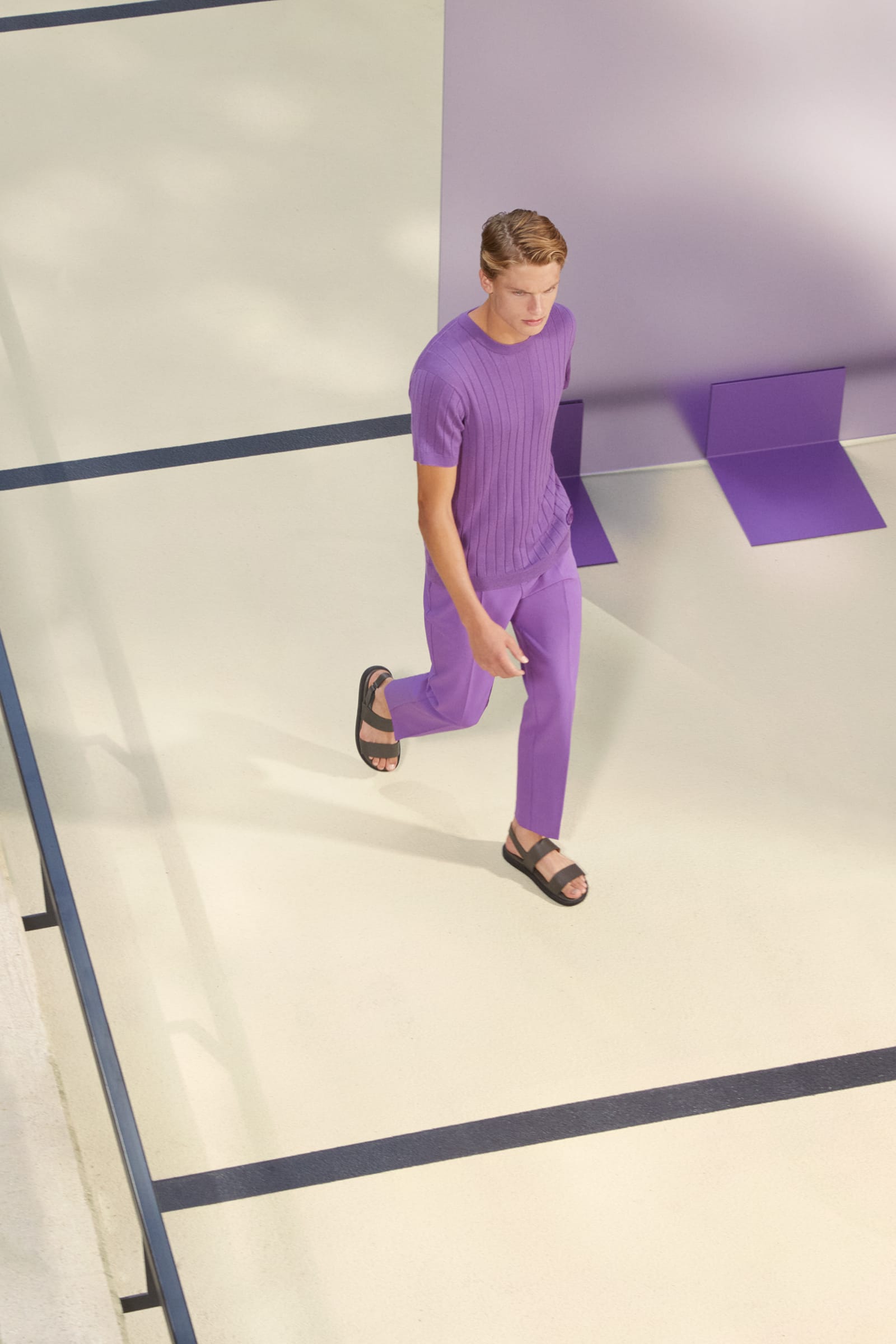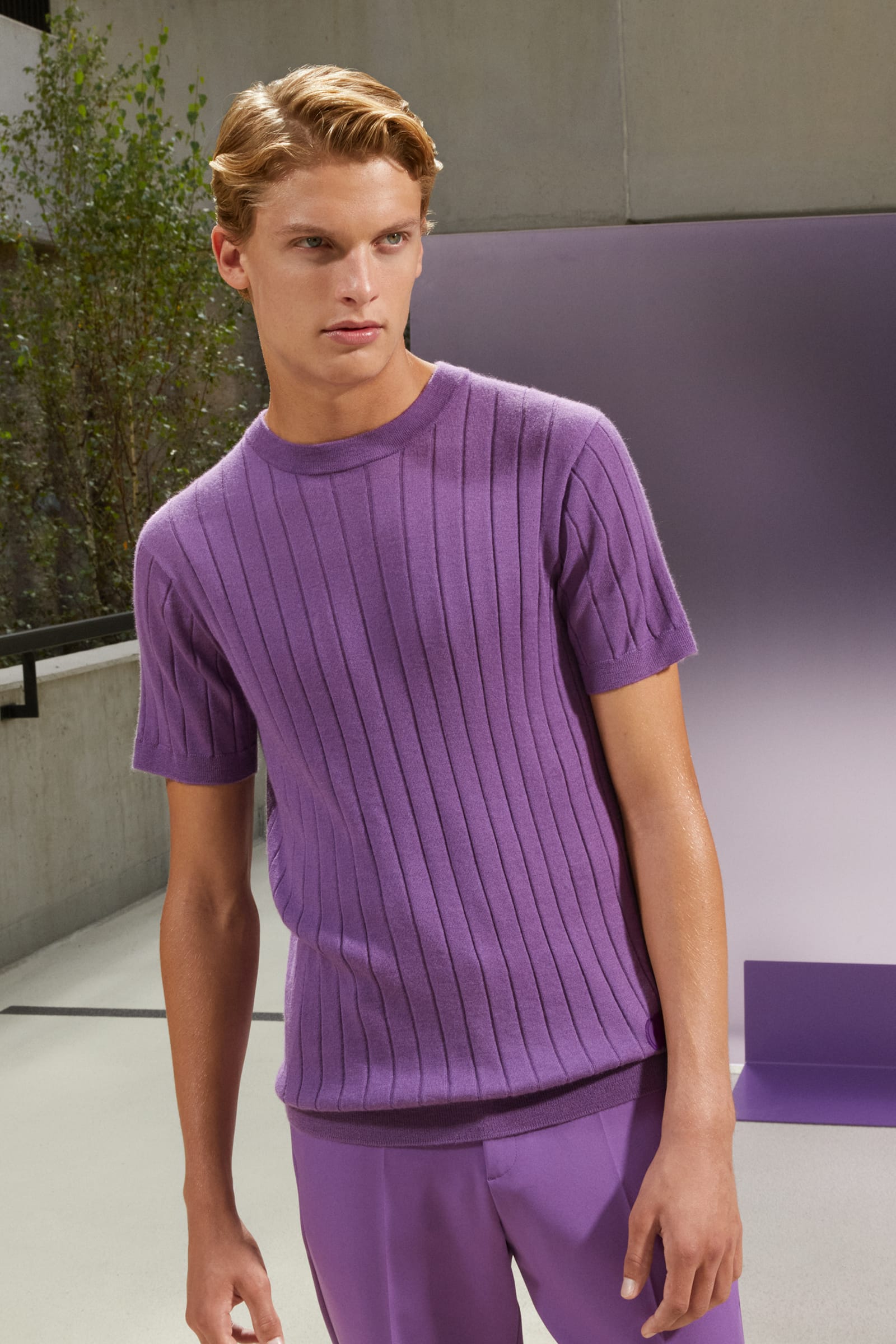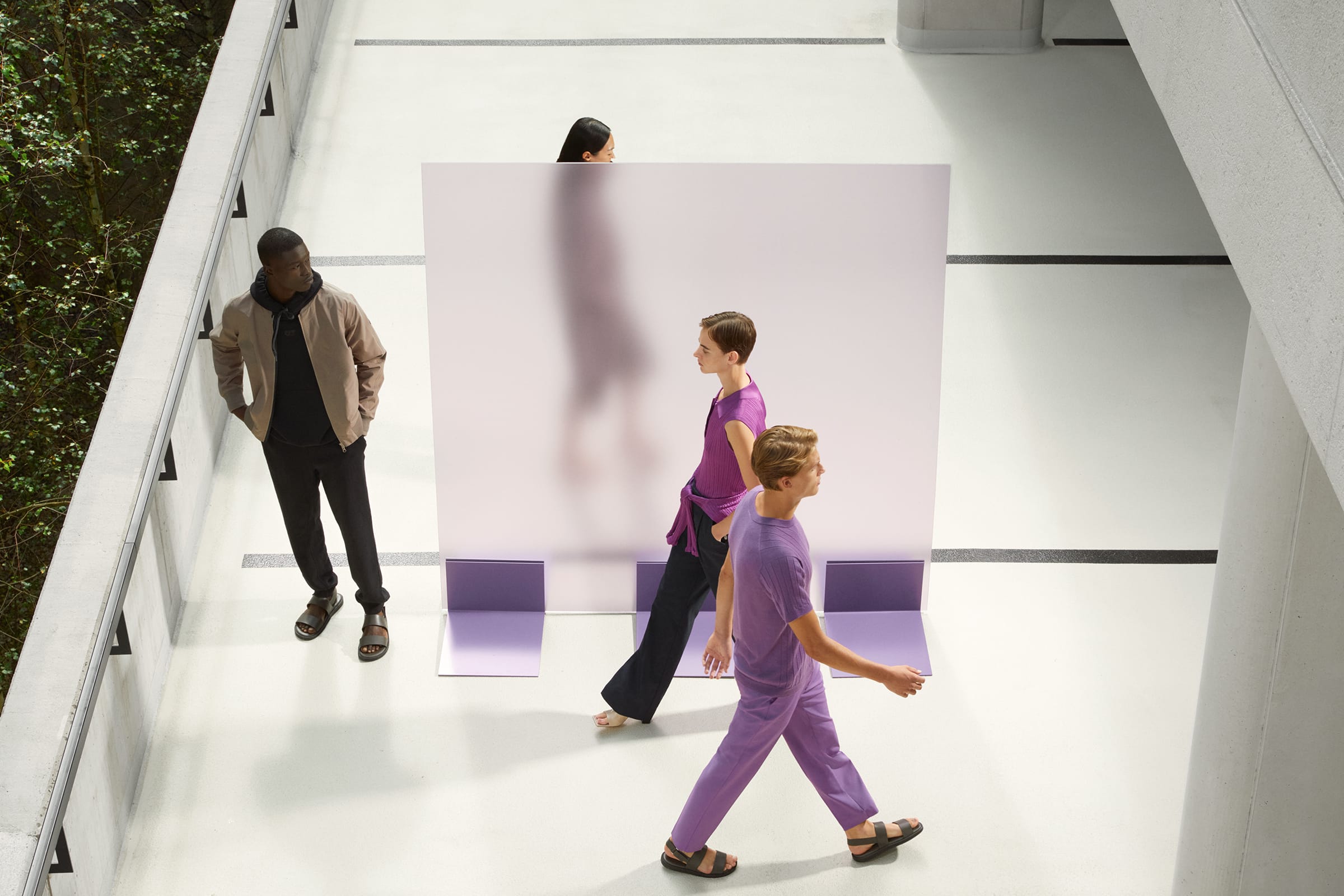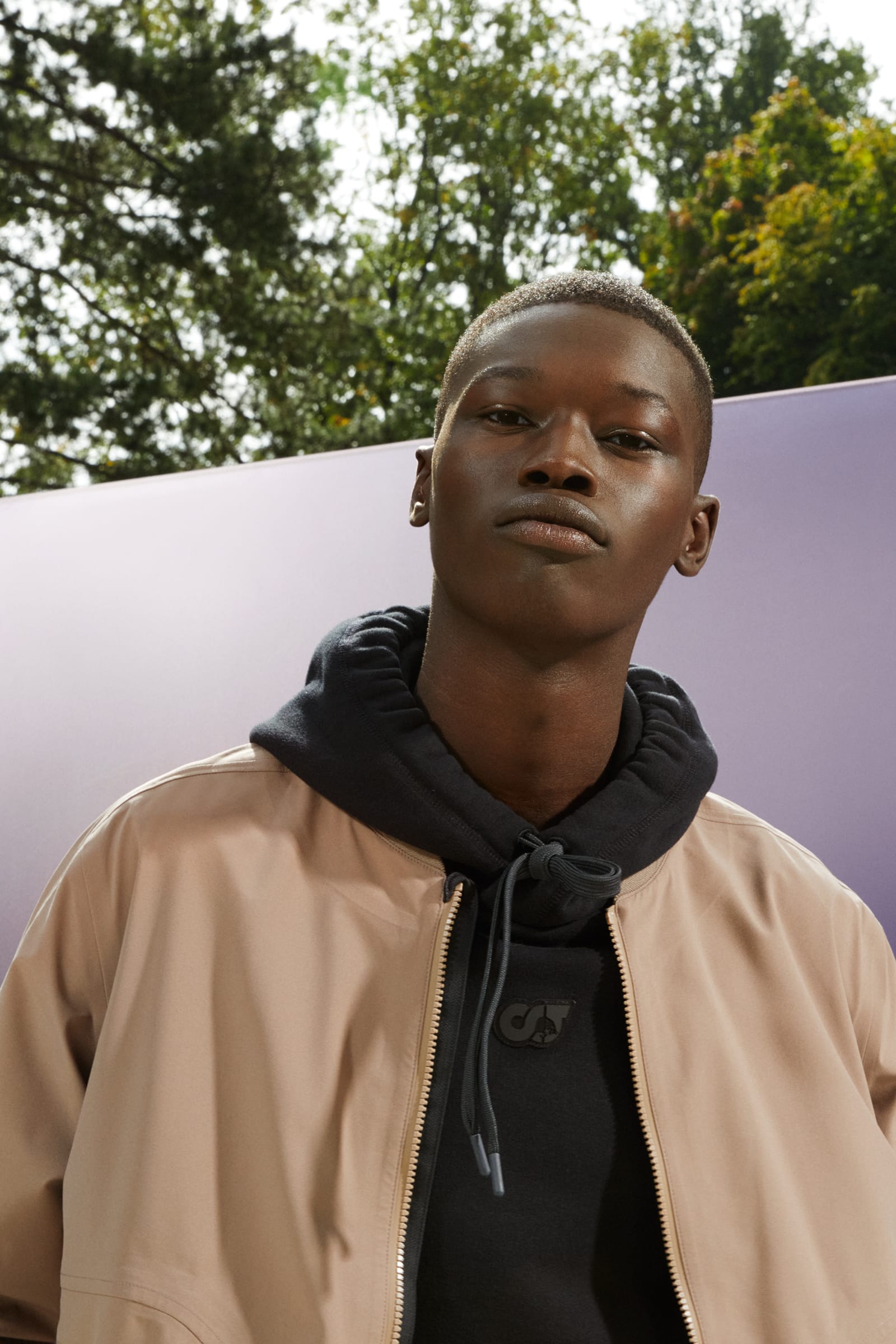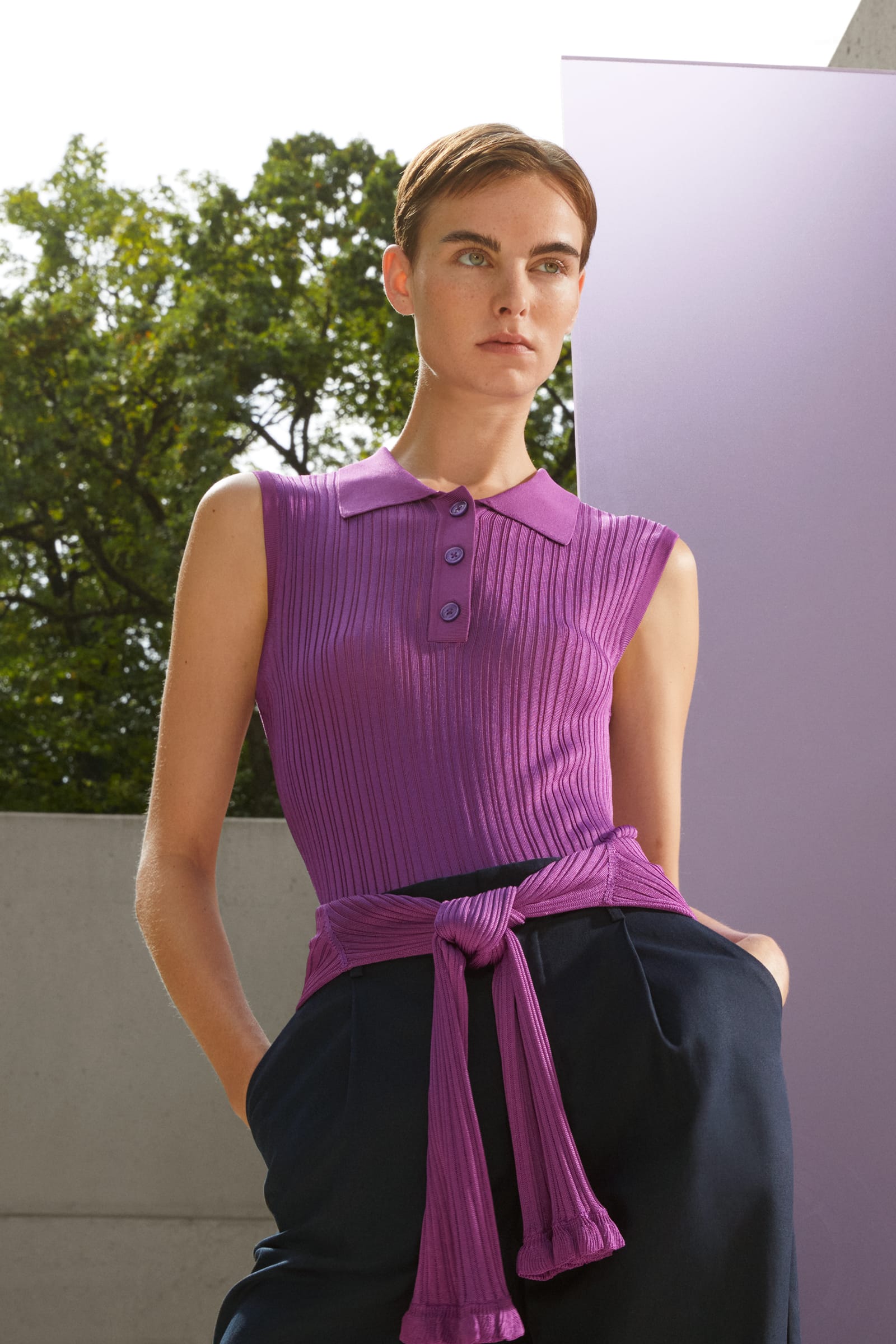 SEASONAL COLOURS & SHAPES
A seasonal colour palette of citrus yellow, jade and lilac brings the collection to life, adding freshness to a staple summer wardrobe through colour blocking and stripes for both men and women.
‍
New silhouettes have also been introduced including a long summer coat for women, and two summer jackets for men. Clean cuts, the use of new materials and innovative details result in new favorite pieces that are timeless and maximally comfortable.
‍
Across the entire collection, new styles and silhouettes have been introduced, creating head-to-toe looks across both clothing and accessories. For the newly launched 'Innovation Sweat Capsule' - a collection of waterproof jersey pieces for men & women, designed with AlphaTauri's patented Taurobran® technology - new boxy silhouettes have been introduced to layering pieces, including a jacket and a skirt. The capsule collection marries style and functionality perfectly; making classic jersey garments not only elegant, but extremely comfortable to wear, waterproof and highly breathable; a first of its kind.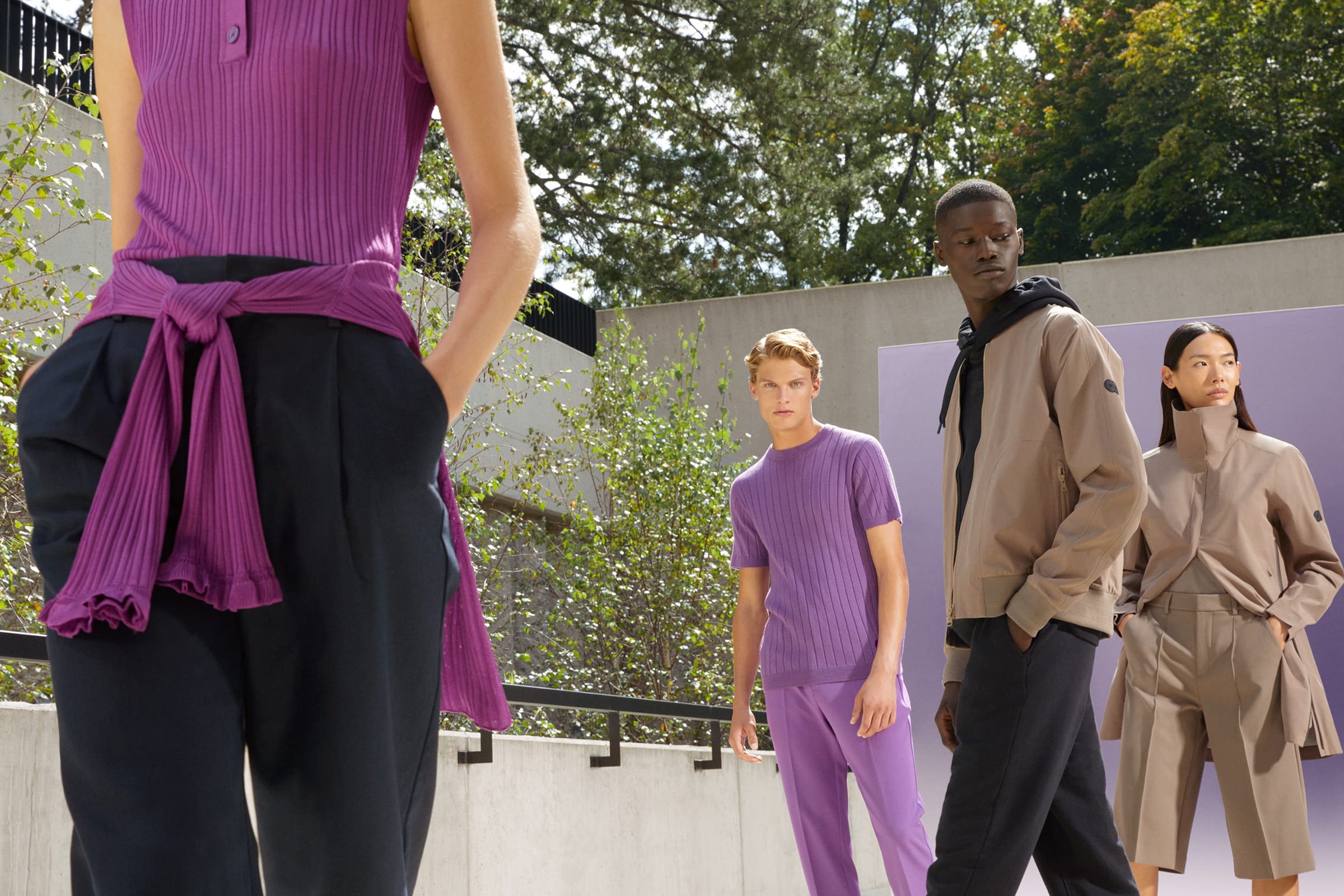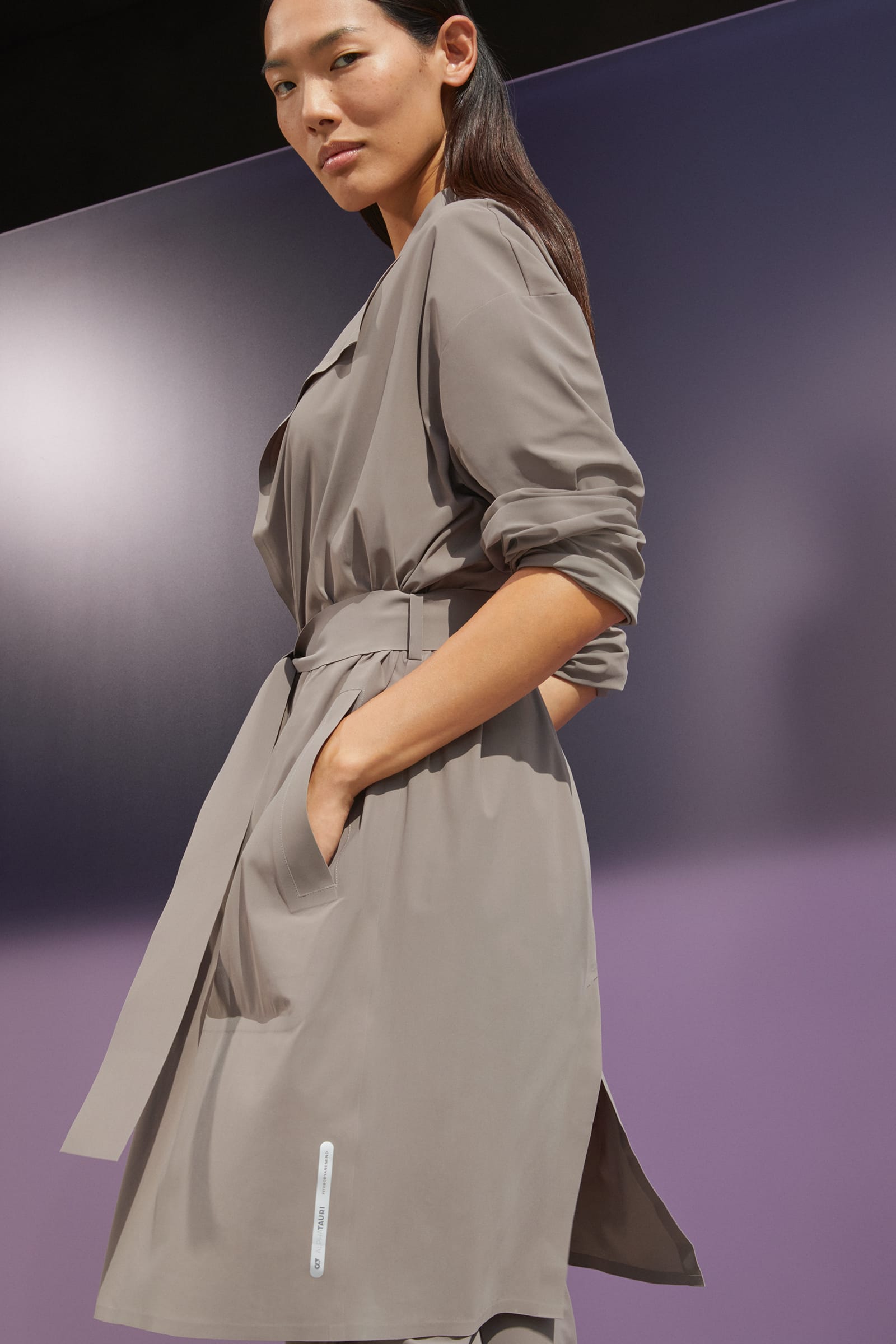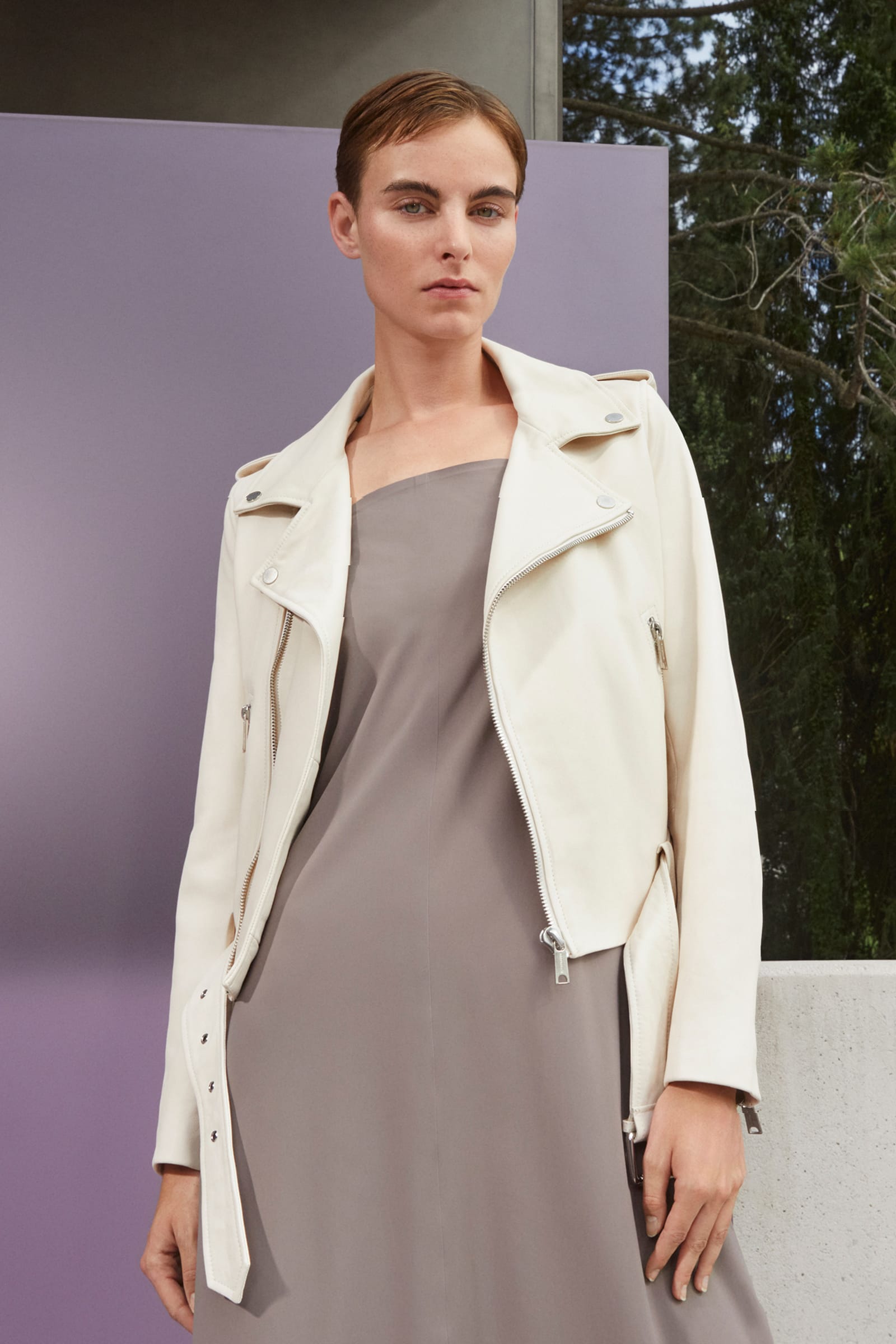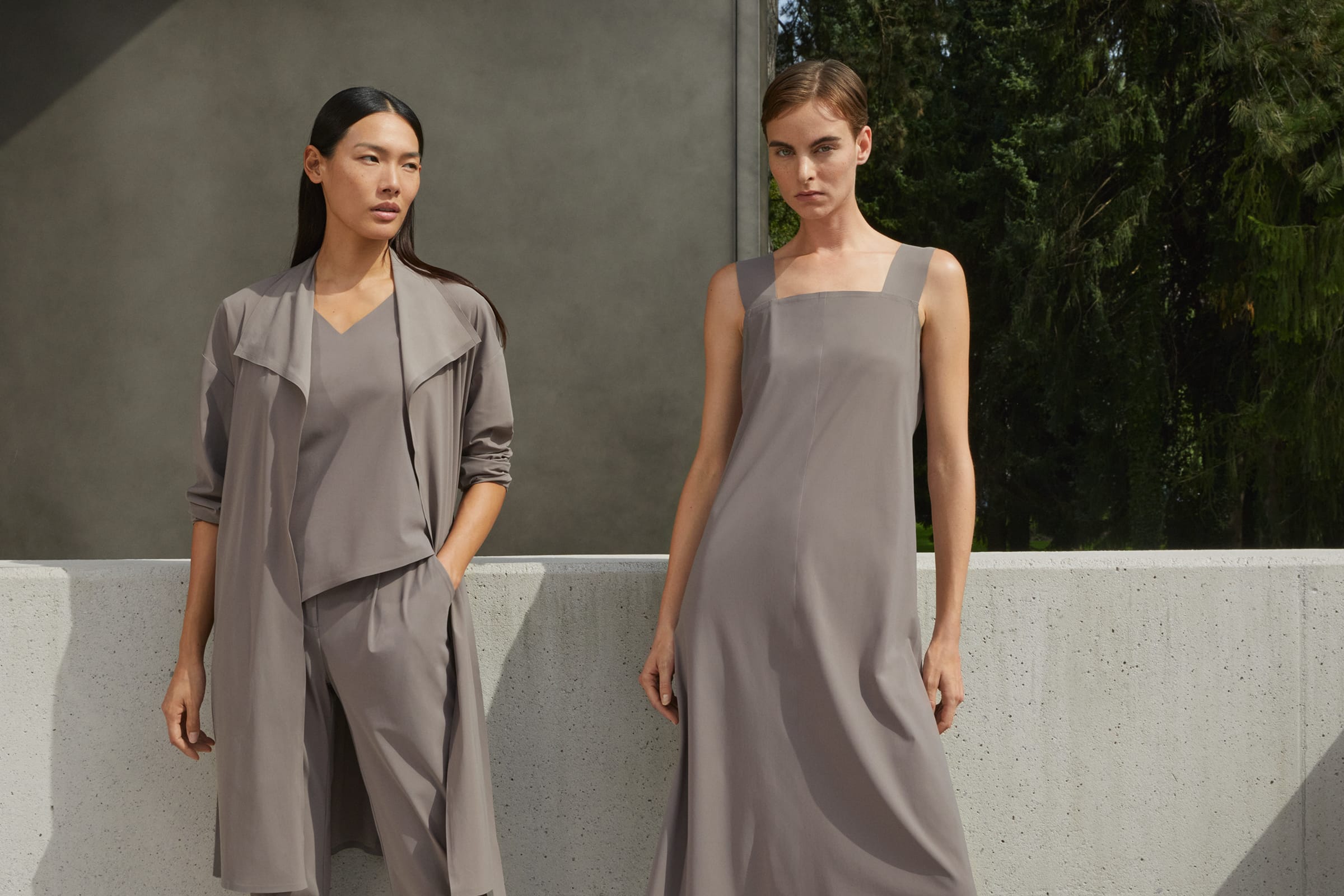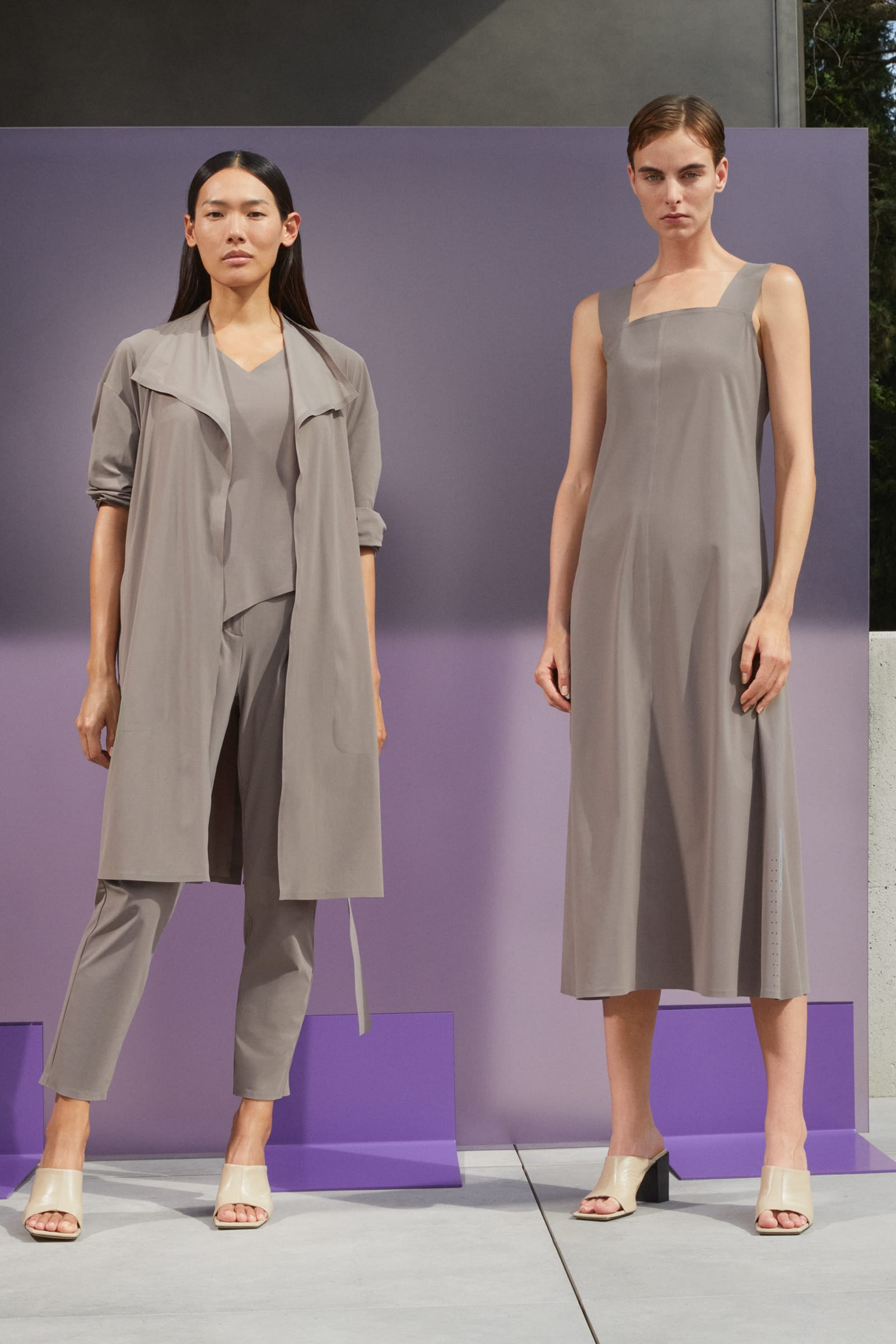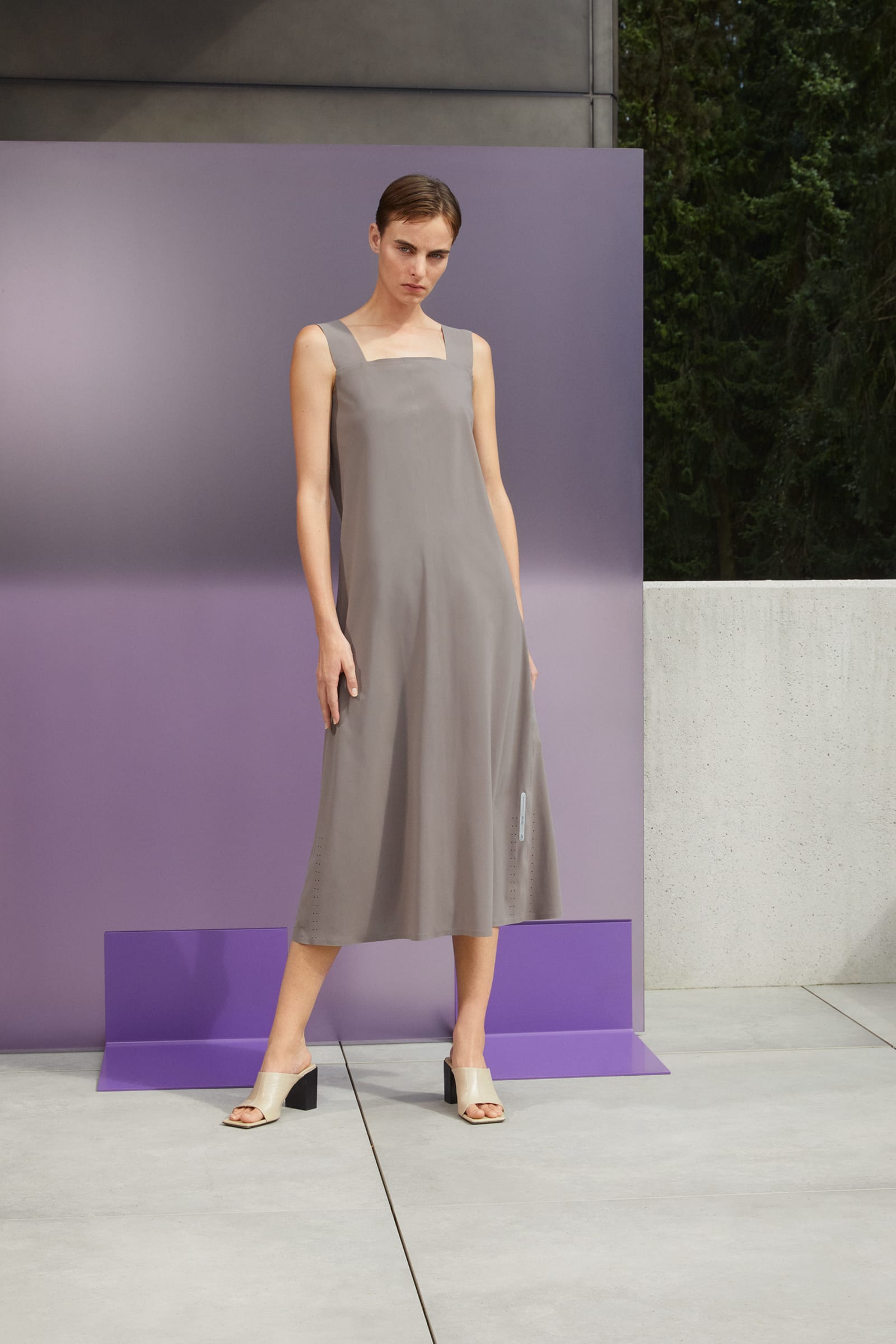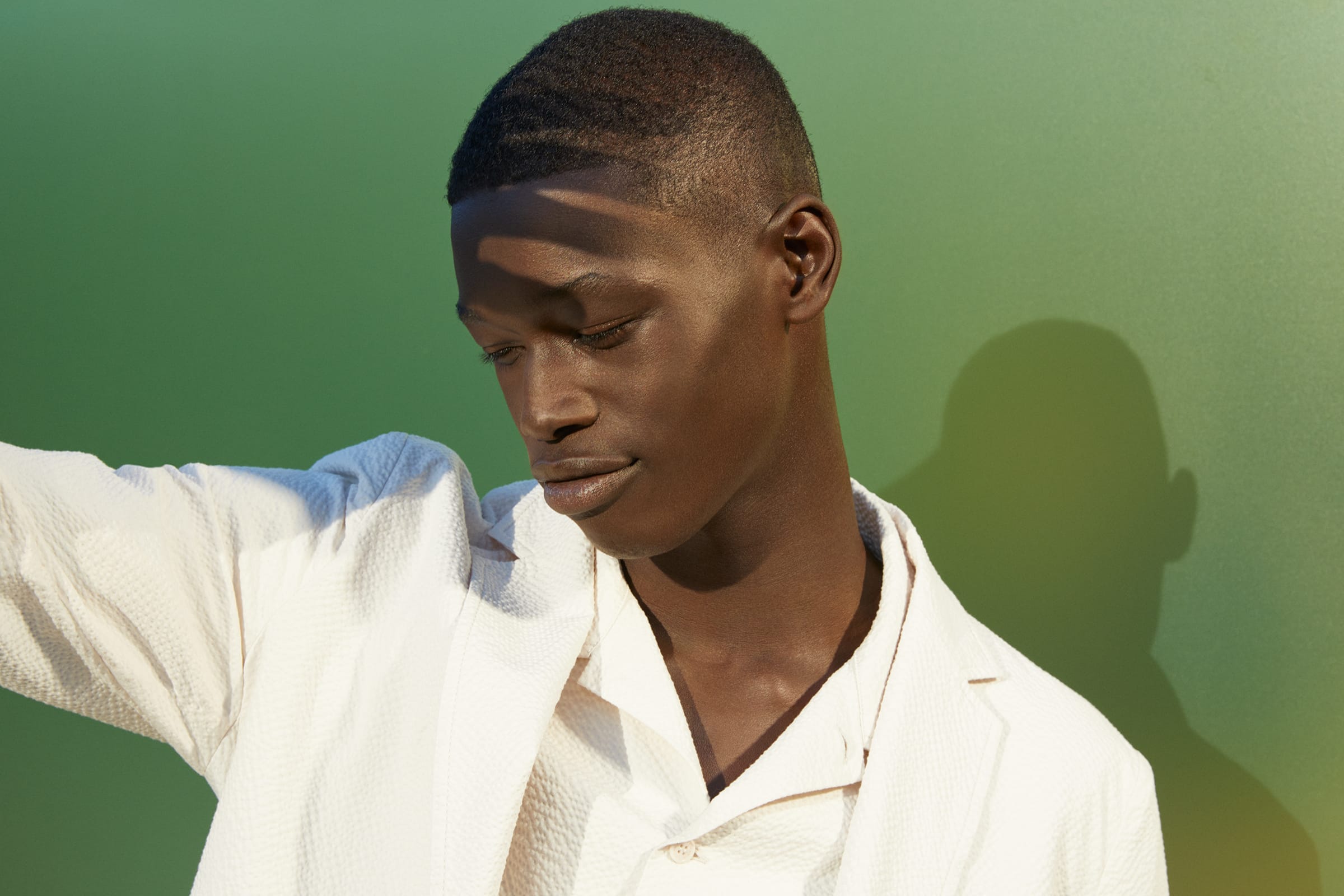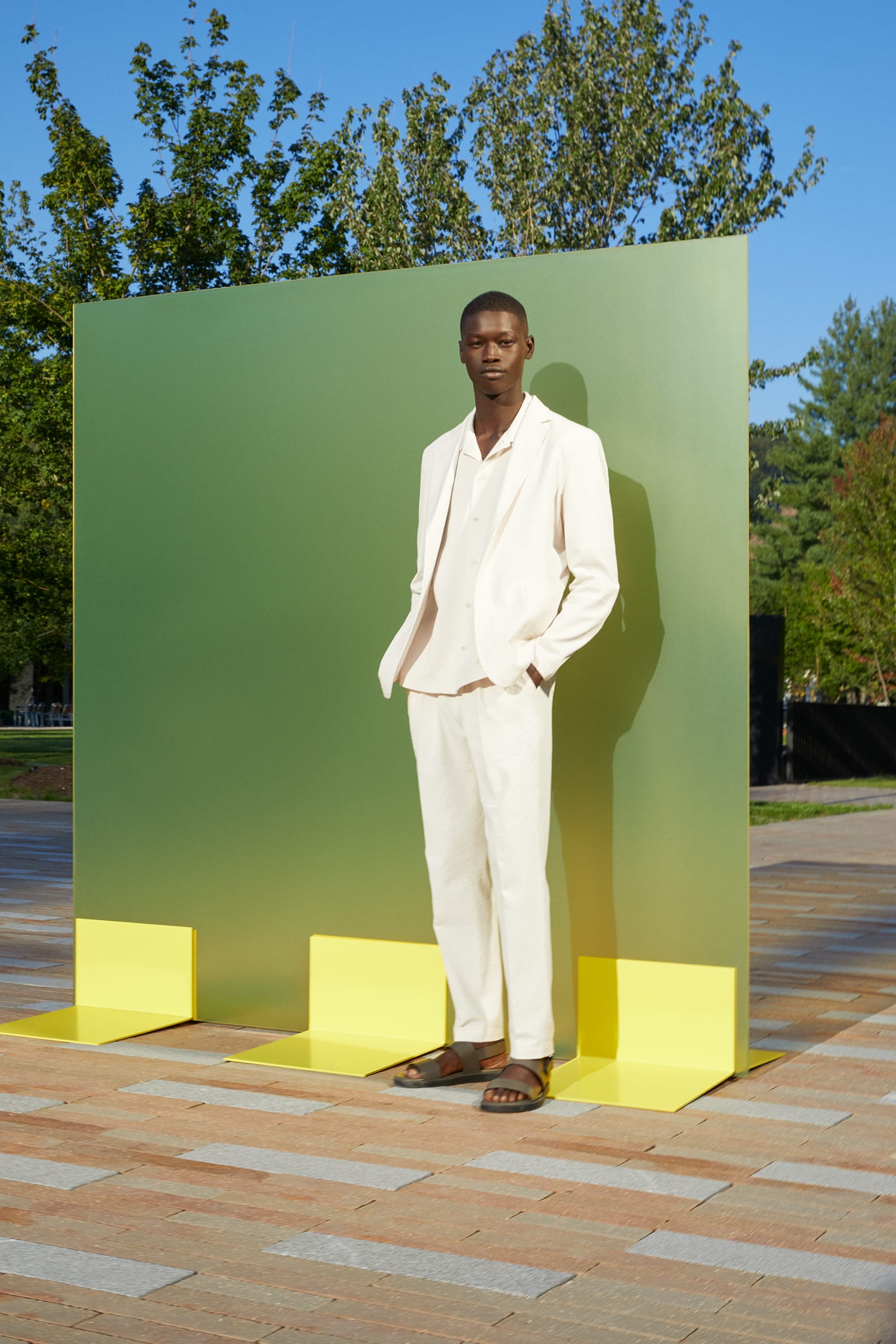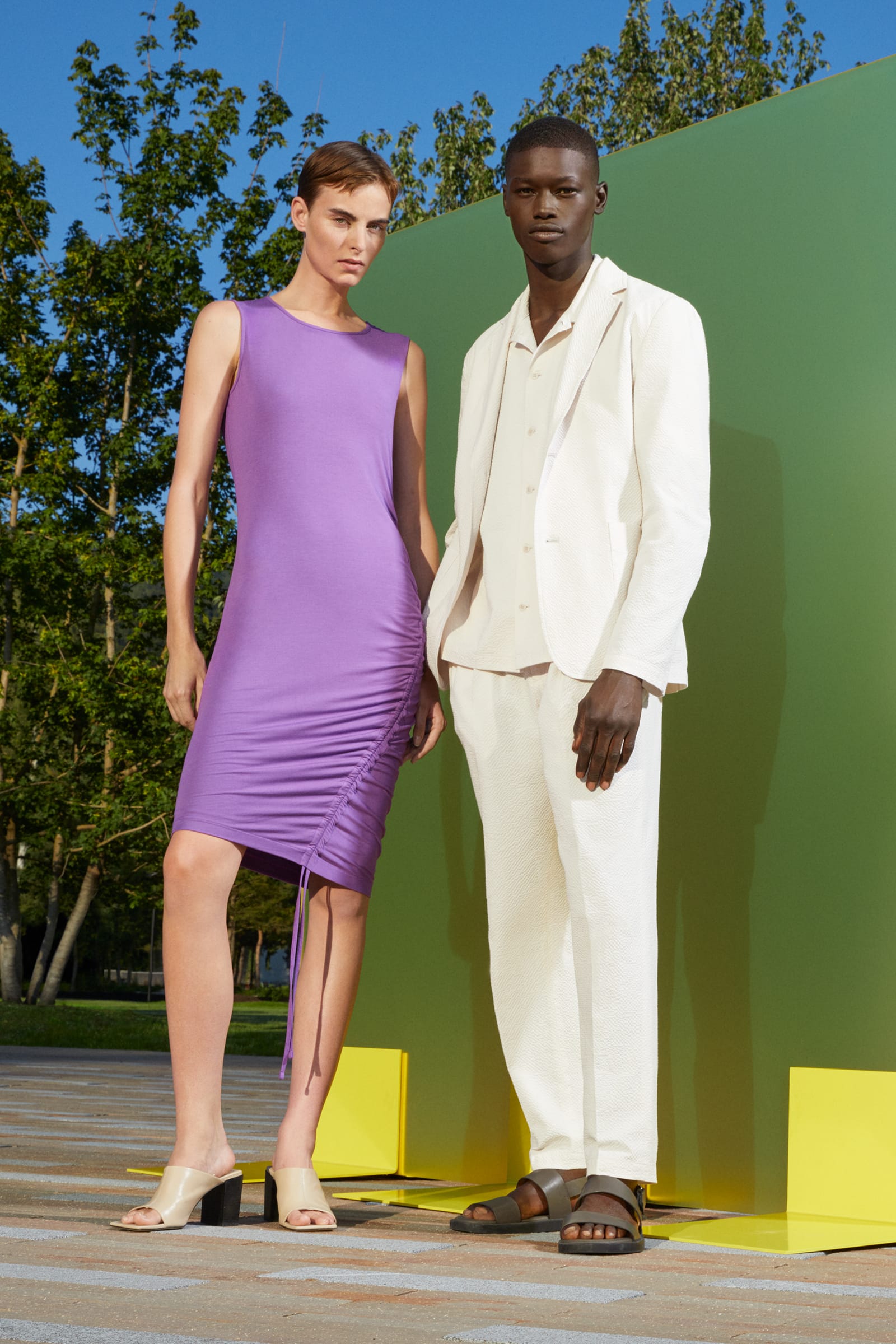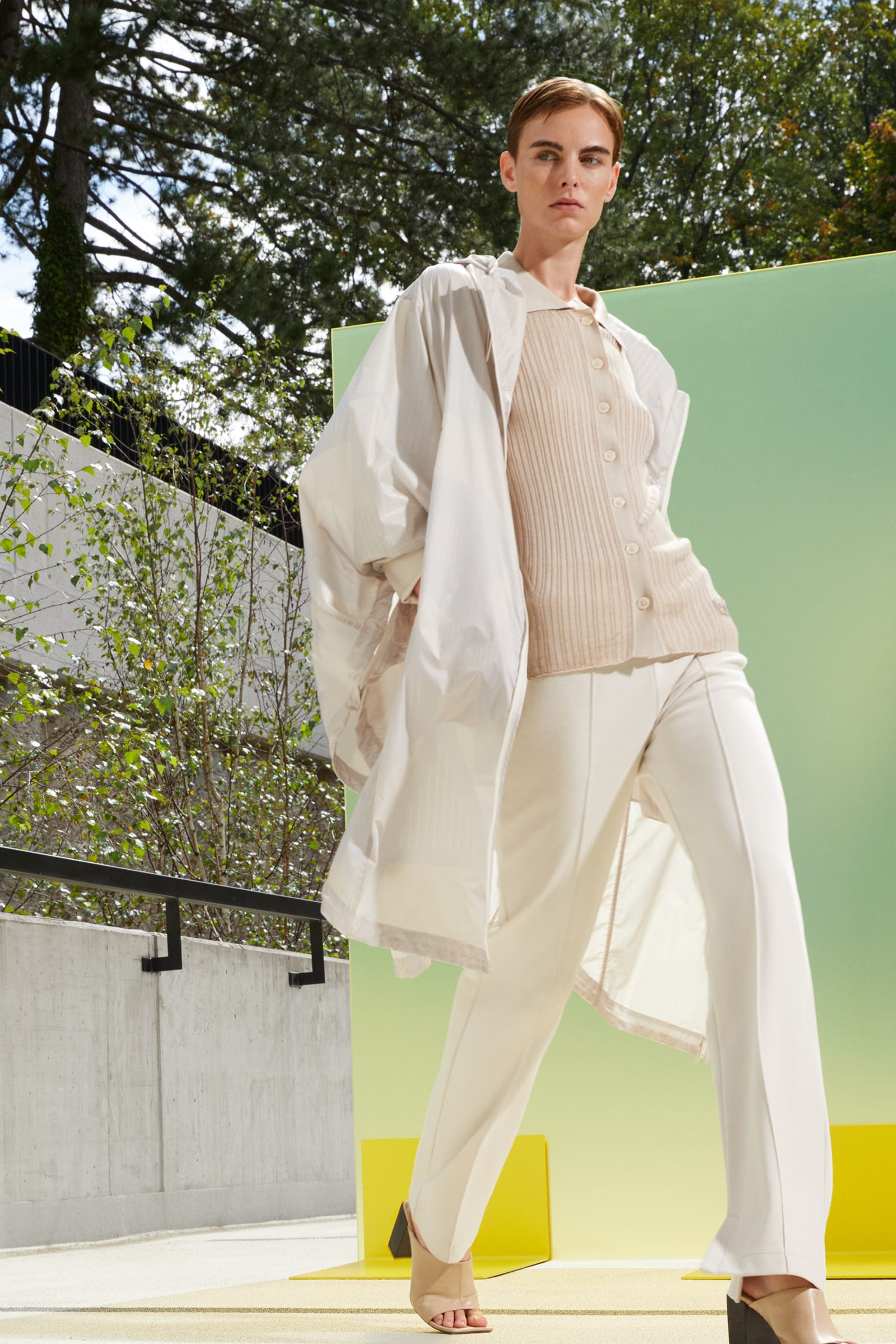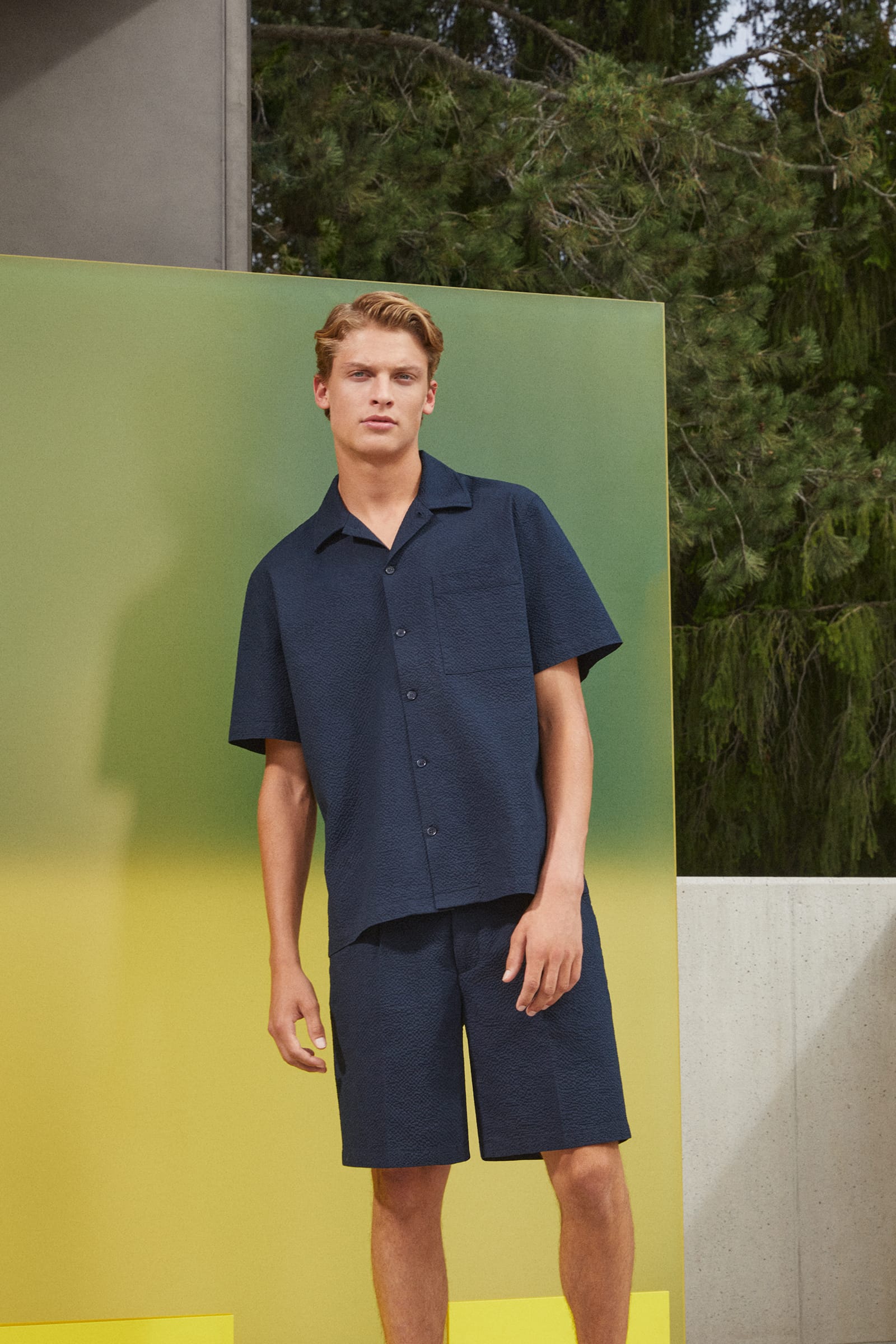 ELEVATED TECHNOLOGIES
This season, the premium fashion brand introduced fresh fabrications, further strengthening its innovative technologies such as the improved Taurobran® textile technology. The patented 3-layer membrane has been upgraded with a lightweight cotton-touch fabric for the iconic Koov and Kaav Parkas, as well as on a second ultra-soft outerwear fabric, adding further styles to the offering. Designed with a transitional wardrobe in mind, AlphaTauri's 3-D-Knit collection has also been expanded this season; now with a selection of four different yarn qualities, including a luxury cashmere blend.

Stylish statement pieces meet new clothing innovations, that improve comfort and can be integrated into different life situations. The result is high-end looks that can be worn for first-class occasions in spring and summer.