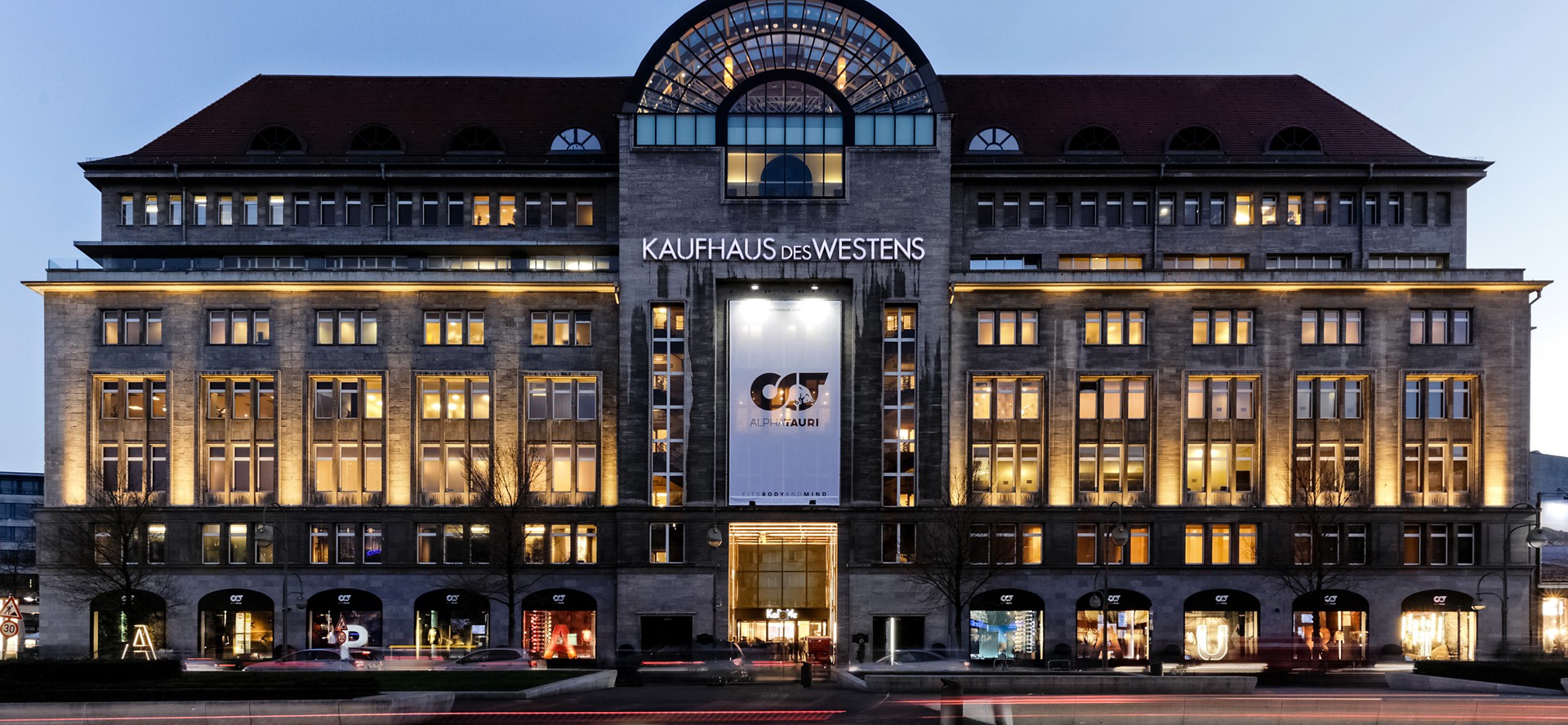 Berlin
AlphaTauri x KaDeWe
Installation of the first temporary 3D-Knit Lab
From 1 - 20 April 2019 AlphaTauri installed the first temporary 3D-Knit Lab as an interactive pop-up concept in the 64m2 exhibition space at the main entrance of the renowned and much-loved Berlin department store KaDeWe.
Two high-tech 3D-knitting machines produced made-to-measure 3D knitwear without any seams from a premium quality performance yarn which is 100% recyclable.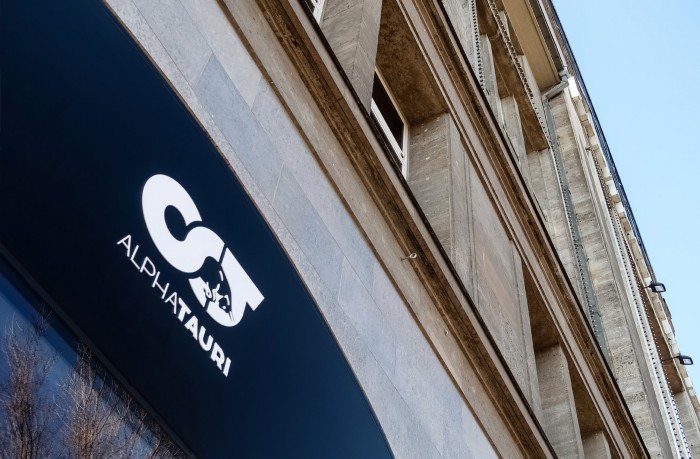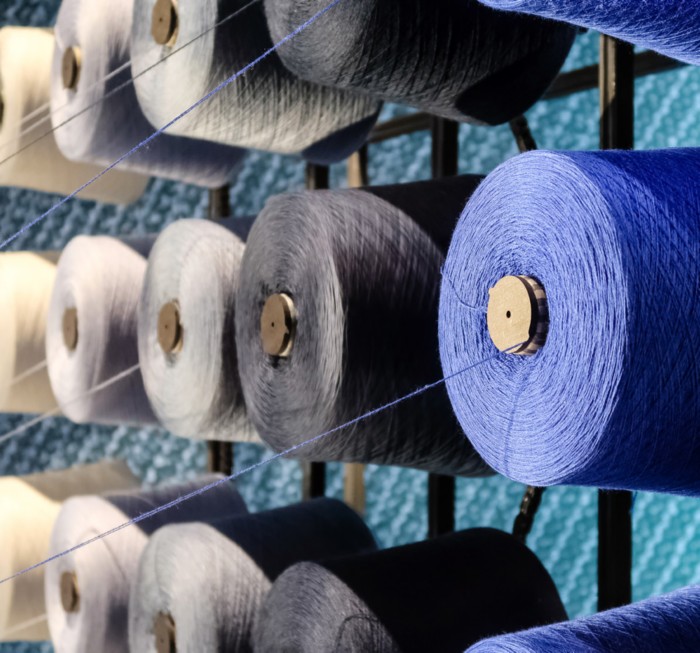 Made-to-measure garments made in the 3D-Knit Lab
3D knitting technology offers a host of product and design advantages including on-demand production of 3D-knit designs which are tailored to the individual body profile. Time is also a key factor as a 3D-knitting machine produces a finished product in around one hour. Furthermore, 3D-knit production scores highly for sustainability as it uses 30% less fabric and therefore generates 30% less waste than other production methods.
In the AlphaTauri Lab the customer could have their measurements taken by trained staff before ordering their individual made-to-measure 3D-knit item.
Personalisation for individual styles
The Pop-up Design Lab also enabled interested customers to have the 3D-knit cashmere-merino capsule collection exclusively created for the KaDeWe personalised with initials or emojis. The emojis and letters were produced especially for the initiative from technical tapes in neon orange and silver and applied with the help of a heat press. There was a choice of various colour and personalisation combinations which the customer could select at the "Personalisation Station".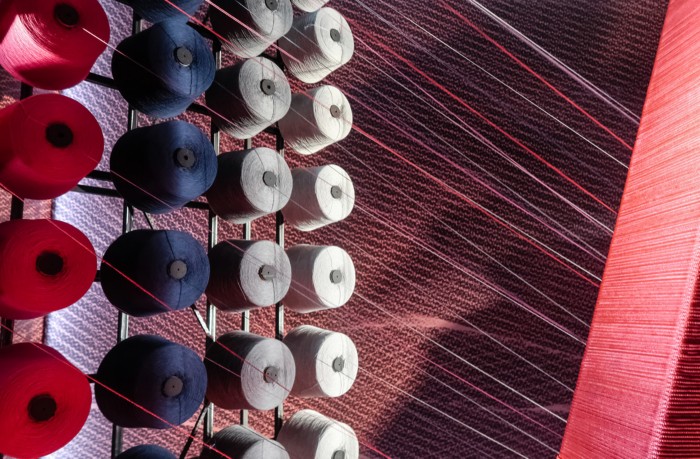 3D knitting technology - the future of fashion
AlphaTauri's 3D-knit capsule collection is produced with the Japanese company Shima Seiki's 3D-Wholegarment knitting machines. Shima Seiki is a strategic partner of AlphaTauri. The AlphaTauri 3D-Knit Lab is demonstrating the opportunities arising from combining the online and offline world with innovative technologies at the point of sale. The Lab also allowed an insight into the future of fashion on demand.
With the 3D-Knit Pop Up Lab AlphaTauri is able to produce made-to-measure knitwear in next to no time.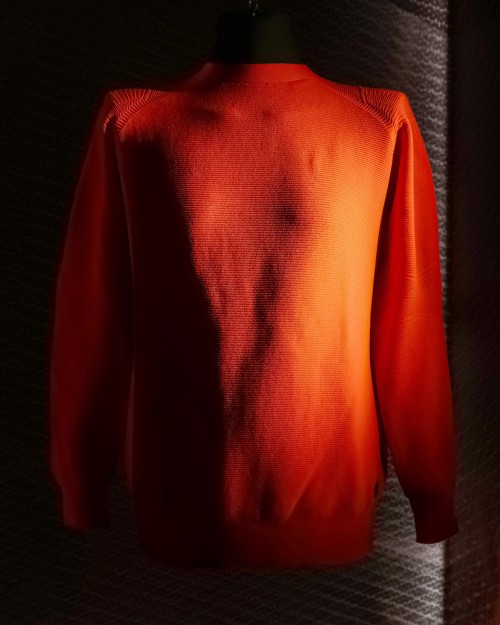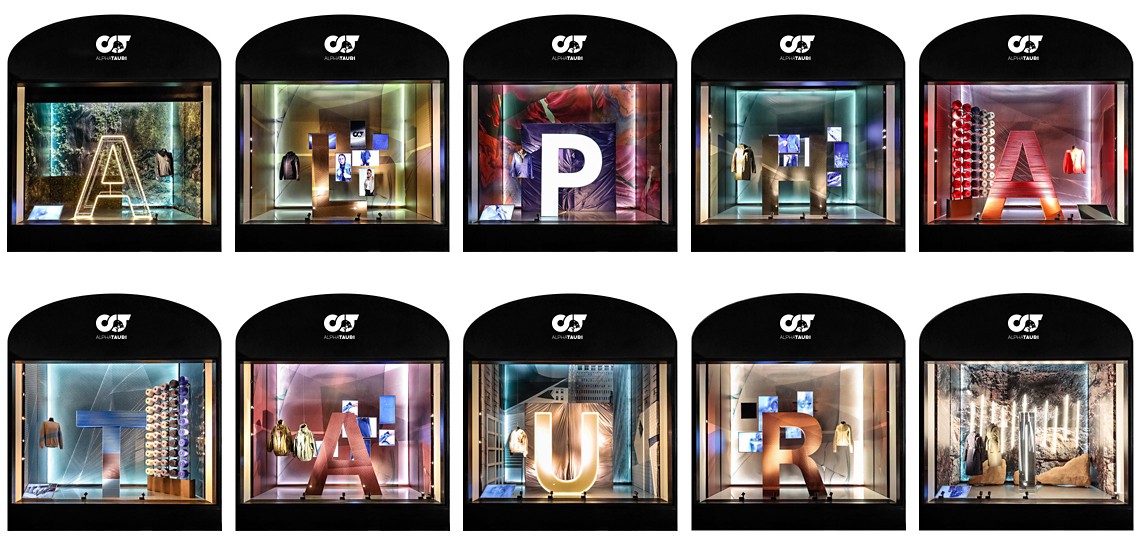 The shop window concept also reflected the theme for the three-week duration of the 3D-Knit Pop Up Lab. Each of the 10 windows on Tauentzienstraße featured a letter of the brand name and showcased innovations, technologies and curated products. As a result, the company's name illuminated one of Berlin's most popular shopping streets for three weeks even when the store was closed.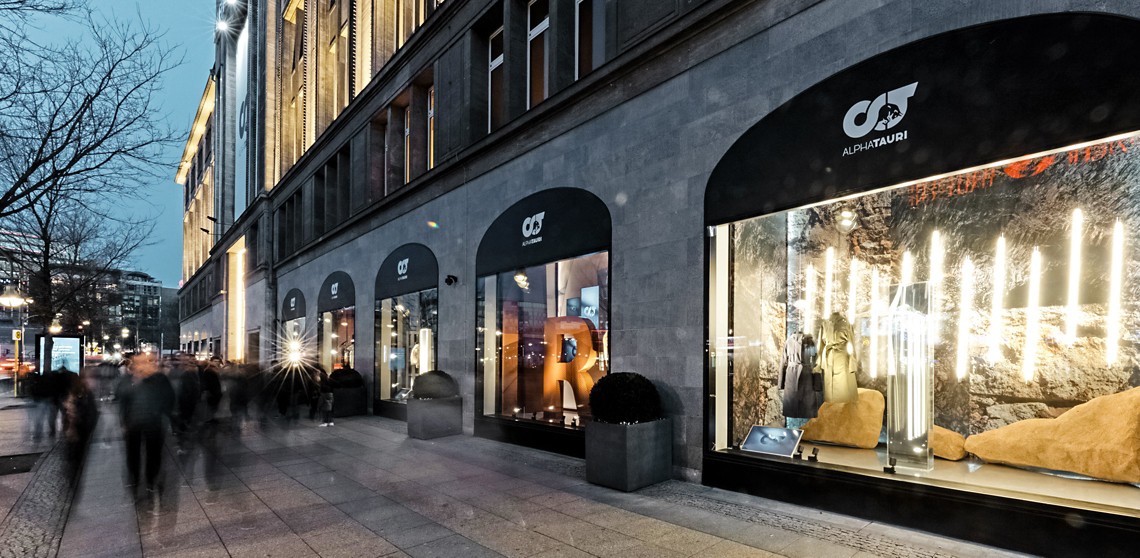 3D-knit styles as a permanent element of the collections
In the 2019 autumn/winter collection all knitwear products will be manufactured using the 3D-knitting process for the first time. Discover the favourite styles of the season now: