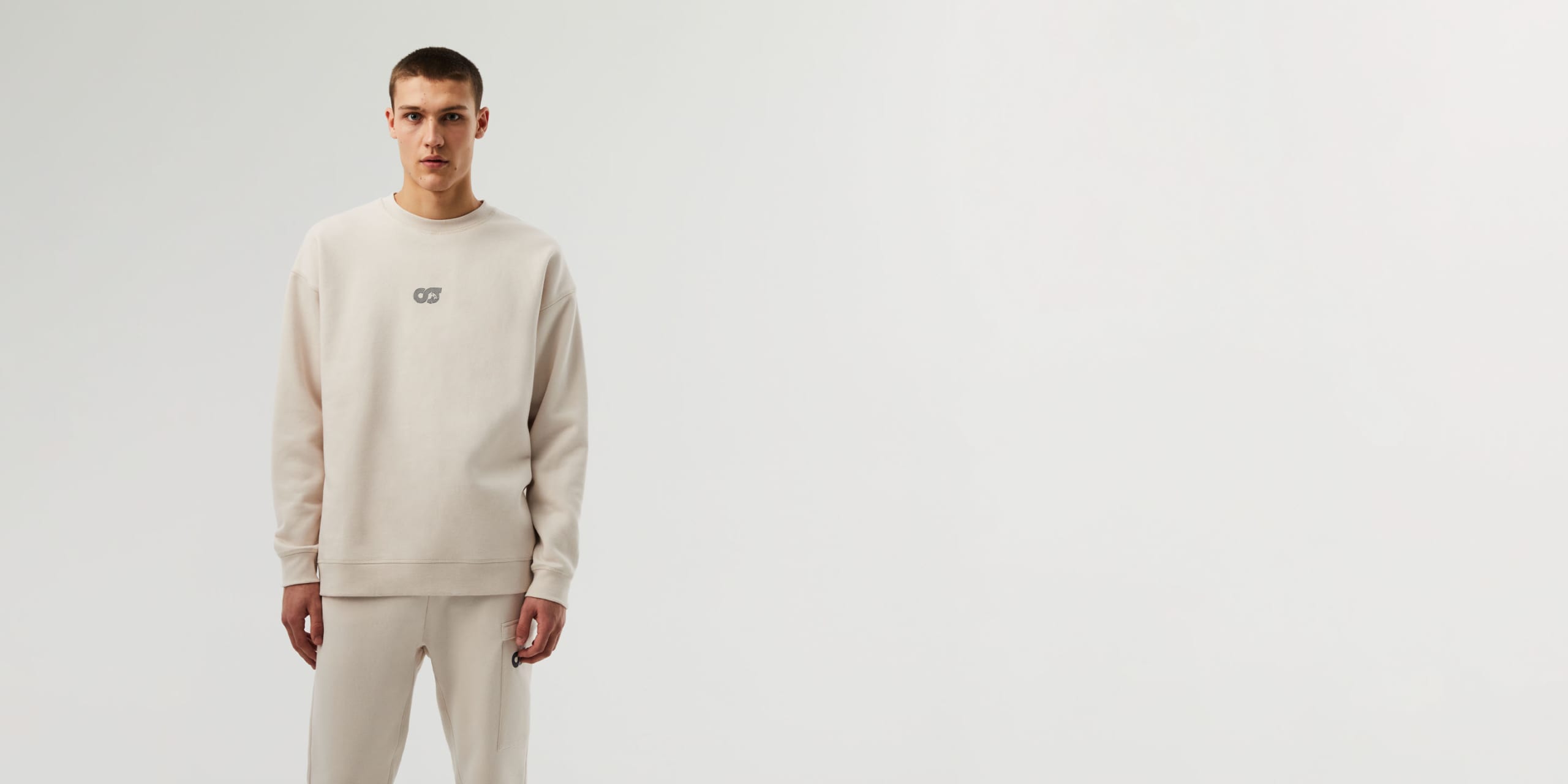 Oversize Crewneck Sweater
SEOVE V2.Y7.02
(The model is 186 cm tall and wears size M.)
Oversized fit
Soft inside touch for extra comfort
Ribbed cuffs, neck and bottom hem
98% Cotton, 2% Elastane
Machine wash 30°C gentle
Wash with similar colours
Wash and iron inside out
Do not iron on the print
Customer Service
Got any questions?
00800 54647417
Available and free for customers calling from Austria, Germany, Switzerland, France, Netherlands, Belgium, United Kingdom, Italy, Spain and Japan.
00497117252304574
For customers calling from other countries. Customers are calling at their own expense.
Monday - Friday: 08:00 - 20:00 (CET), Saturday: 08:00 - 18:00 (CET)
Message sent successfully
All measurements in cm
Men's Sizes
| | S | M | L | XL | XXL |
| --- | --- | --- | --- | --- | --- |
| Chest | 92 | 98 | 104 | 110 | 116 |
| Waist | 78 | 85 | 92 | 99 | 106 |
| Hip | 96 | 101 | 106 | 111 | 116 |
| Inside Leg | 81-83 | 81.5-83.5 | 82-85 | 82.5-85.5 | 83-86 |
| Arm | 63-64 | 63.5-64.5 | 64-65 | 64.5-65 | 65-66 |
| Caps | 52-58 | 59-64 | | | |
| Beanies | 52-55 | 55-58 | | | |
Women's Sizes
| | XS | S | M | L | XL |
| --- | --- | --- | --- | --- | --- |
| Chest | 80 | 84 | 88 | 92 | 98 |
| Waist | 66 | 69 | 72 | 76 | 82.5 |
| Hip | 89 | 93 | 97 | 100 | 103 |
| Inside Leg | 77.5-78.5 | 78-79 | 78.5-79.5 | 79-80 | 79.5-80.5 |
| Arm | 59-60 | 59.5-60.5 | 60-61 | 60.5-61.5 | 61-62 |
| Caps | | 52-58 | 59-64 | | |
| Beanies | | 52-55 | 55-58 | | |
Primaloft®
The leading brand in synthetic insulation, PrimaLoft® insulation mimics the warmth-retaining properties of down, with added water resistance to keep you warm, even in wet weather. All three categories of PrimaLoft® insulation (Gold, Silver and Black) are lightweight, breathable and preserve body heat.
Breathable
The textile structure in this design allows air to easily circulate between the fibres. These breathable qualities help to keep the body cool, add extra comfort and increase hygiene.
Premium Leather
AlphaTauri leather items are designed using only the most premium genuine leathers that are surplus products from the food industry.
Waterproof
This garment is made of a waterproof material that keeps moisture out in wet weather. The shell fabric material is layered with a waterproof membrane, that blocks out the moisture while keeping you dry on the inside. All our TAUROBRAN® products are designed with waterproof taped seams to ensure water stays out.
Taurobran®
The innovative TAUROBRAN® membrane is an ultrathin, nano-engineered technology that is waterproof, while being breathable. This ground-breaking 3-layer e-spinning technique works with microscopic fibres. With a 5,000 mm rating, the density of the channels allows for perspiration to escape, and keeps water out. Taped seams and aquagard zippers add extra waterproof qualities.
Water resistant
The water resistant materials used in this design help to keep moisture out in wet weather. With the inherent natural properties or composition of the fibre, as well as water-resistant treatments, this item provides a waterrepellant quality, with moisture pearling on the surface.
Reversible
Reversible AlphaTauri items bring you a sophisticated hybrid design, providing versatile options when choosing how to wear the piece.
Lightweight
This garment is made of lightweight fabric or contains leightweight padding. Less material weight results in greater comfort while wearing and in most cases higher breathability.
Easy Care
This garment is particularly easy and quick to maintain. Made of high-performance fabrics, it has high shape retention after laundry, has an extremely fast-drying time, and doesn't wrinkle easily.
Anti Odour
Anti-odour technology blocks odour-causing bacteria. By neutralizing the bacteria before it interacts with sweat, body odour is reduced. This treatment is added to all AlphaTauri Performance Knit items.
3D Knit
The AlphaTauri 3D Knit technology is a seamless knitting process, which results in maximal movement and comfort for the wearer. Made in one piece, the 3D Knit designs remove any seams or finishings that could leave marks or be uncomfortable when worn. Thanks to Shima Seiki machines, the process creates no waste and maximises the use of yarn, be it wool, cotton or any other fibre.
Backpack System
The two internal straps provide an easy solution to carrying outerwear, that can be worn like a backpack when the weather changes. Designed for an active metropolitan lifestyle on the go.
Heatable
The Heatable Capsule Collection incorporates cutting-edge technology in the garments' design, with an integrated heating system. Two heating areas are strategically placed - on the kidney area and front pockets - and can be adjusted with multiple levels of intensity via an App. Heat-retaining fabrics such as sheep wool padding, cork insulation and heat-conductive lining evenly distribute heat for maximal comfort.
Packable Easy Travel
Packable AlphaTauri items are travel friendly. Designed with an integrated, practical solution, AlphaTauri Outerwear pieces can be folded away into a pouch packing system. The items can thus be stored and transported easily.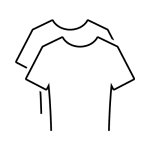 2-in-1
Upgrade your wardrobe with our 2-in-1 garments - the ultimate solution for style and practicality. Whether you're facing changing weather or simply want to switch up your look, our versatile pieces have got you covered. With jackets that include detachable vests and reversable garments, our collection offers endless possibilities for on-the-go fashion.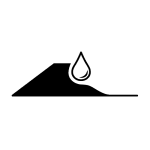 Special Material Dyeing
Thermoregulating
This thermo-regulating AlphaTauri fabric works around the perfect body temperature - it has a cooling effect on the skin in summer, and a warming function in winter. The integrated technology balances temperatures for increased levels of comfort.
Apple Leather®
Apple Leather® is a vegan alternative to leather. With a groundbreaking extraction process, fibres from leftover apple peel and other waste products from apples are dried, pulverised then mixed with a biodegradable synthetic protein, to create a biobased leather.
Delivery
Standard delivery: Shipping is on us! Currently shipping on all standard orders is free.
Guaranteed Delivery Date: €15
Faster delivery with guaranteed delivery date, available to: Austria, France, Germany, Italy, Netherlands, Spain.
STANDARD DELIVERY:
We aim to dispatch your order in two working days. Once your order has been dispatched from our warehouse, you can find the estimated delivery times below:
Country

Estimated Delivery Days
(in working days)

Country

Estimated Delivery Days
(in working days)

Australia

9

Mexico

10

Austria

6

Netherlands

8

Belgium

7

Poland

6

Canada

11

Romania

11

Czech Republic

9

Singapore

4

Denmark

7

Spain

11

France

9

Sweden

7

Germany

5

Switzerland

6

Hong Kong

4

United Arab Emirates

4

Italy

7

United Kingdom

8

Japan

9

Rest of World

11
We reserve the right to split your order and dispatch them separately if this will decrease order processing time and it is reasonable for the buyer. No additional shipping costs shall be incurred in this case.

GUARANTEED DELIVERY DATE: For an additional €15 customers in Austria, France, Germany, Italy, Netherlands & Spain can receive their order on a guaranteed delivery date. This date is shown in the last step of the checkout.
Yes, different addresses can be submitted during the checkout process.
Please note: We cannot ship to Packstation or PO Box addresses.
We aim to dispatch most orders within 2 working days and deliver it according to our estimated delivery days (for more information see "How long will it take for my order to arrive?"). However, in case there are any delays with your order, please contact our customer service using the 
contact form
 on our website.
Europe: Andorra, Austria, Belgium, Bosnia and Herzegovina, Bulgaria, Croatia, Cyprus, Czech Republic, Denmark, Estonia, Finland, France, Germany, Greece, Hungary, Iceland, Ireland, Italy, Latvia, Lichtenstein, Lithuania, Luxembourg, Macedonia, Malta, Monaco, Netherlands, Norway, Poland, Portugal, Romania, Serbia, Slovakia, Slovenia, Spain, Sweden, Switzerland, Turkey, United Kingdom (excluding Northern Ireland).
Asia: Azerbaijan, Bahrain, Georgia, Hong Kong, India, Indonesia, Israel, Japan, Kuwait, Lebanon, Malaysia, Maldives, Oman, Pakistan, Philippines, Qatar, Saudi Arabia, Singapore, South Korea, Sri Lanka, Thailand, Turkey, United Arab Emirates.
North America: Bahamas, Barbados, Canada, Dominican Republic, Ecuador, El Salvador, Greenland, Jamaica, Mexico, Panama, Trinidad & Tobago.
South America: Argentina, Bolivia, Chile, Colombia, Costa Rica, Peru, Uruguay, Venezuela.
Oceania: Australia, Fiji, New Zealand.
Africa: Egypt, South Africa.
Information for US customers:
US customers can order our products through our partners
Nordstrom
and Luisa Via Roma (men's products
here
and women's products
here
).
Within the EU: Free from any customs charges.

For Switzerland, Great Britain, Japan and Turkey: We will cover the customs costs for you.

For the rest of the world: The charges must be paid by the recipient of the package. Unfortunately we have no control over these charges, and cannot advise what the cost will be, as customs policies and import duties vary widely from country to country. We recommend you contact your local customs office for further information.
Returns
Yes, you can return all items purchased in the AlphaTauri online shop within 30 days of receipt. Please note, that returned goods should be unworn, unwashed and undamaged. If the quality of the goods is impaired, we reserve the right to reduce the refund accordingly.
For Austria and Germany: You can use the return label enclosed with your order. In case there was no return label in your package, please request a label from the customer service team.

For France and the Netherlands: You will need to request a return label from the customer service team.

For other countries: You will need to return your order by post to the following address:

AlphaTauri GmbH
c/o PVS Fashion-Service GmbH
Walter-Tron-Straße 3
97437 Haßfurt
Germany

Please note: Customers returning an order from the UK should request a new customs invoice from our customer service and include with the package.
Step 1: Select the item(s) you wish to return and state your reason for return on the feedback form. Place everything inside the box.
Step 2: We recommend you return your items using the packaging in which your order was delivered. If you're unable to do this, please find a plain, unmarked card box that ensures that the return will arrive undamaged.
Step 3: If there are any pre-existing shipping labels or stickers on the box, please remove them.
Step 4: Seal the box and attach the return label (for further information see "Are there any return fees?"). Please make sure that the return label is visible as it will be scanned by the courier.
Step 5: Take your package to a DPD/partner office. Please keep the postal receipt until you receive an email informing you that the return has been received at our warehouse.
For Austria and Germany: You do not pay any return fees.

For France and the Netherlands: You do not pay any return fees if you request a return label from the customer service team.

For other countries: You will need to cover the return charges.
You will receive your refund through the same payment method/ account you used to place the order. If you used a gift card for your purchase, the gift card will be refunded first and can be used again on future purchases. The remainder of the refund will be made to your (other) chosen payment method.
Upon receiving all returns, our warehouse will process the items and you will receive a confirmation e-mail. We will credit the corresponding amount to your account no later than 14 days after the confirmation. The time for your refund to arrive to your account depends on your bank or credit provider. 
Currently we are unable to offer an exchange service. Should you wish to receive an item in another colour or size, please return the unsuitable item for a refund, and place a new order for the alternative item.
Payment
Your payment options might differ depending on your country and delivery address. You will find the available options in the payment section of the checkout.
Credit/Debit cards:
- Visa, Mastercard, Maestro, Carte Bancaire, Amex, JCB
PayPal:
- Paypal acts as a middleman between you and us.
- You get redirected to Paypal at checkout when selecting this payment method.
- In order to be able to use this service you must register with PayPal (free of charge).
- For more information on PayPal, please click on the following link: www.paypal.com.
iDEAL:
- For orders placed in the Netherlands.
- In order to be able to use iDEAL you need to be a customer of the participating banks.
- Payments can be done using the mobile banking app or the online banking environment of your own bank.
Klarna:
- You have different options to choose from.
- Pay now: Pay directly at the checkout using a debit or credit card.
- Pay over time: Make your payment in instalments.
Pay later: Receive your order first and pay the invoice later. The invoice needs to be paid within 30 days.
As soon as your order is dispatched, you will receive an e-mail confirmation including the invoice and a tracking code. Should you not receive your invoice, please contact us
here.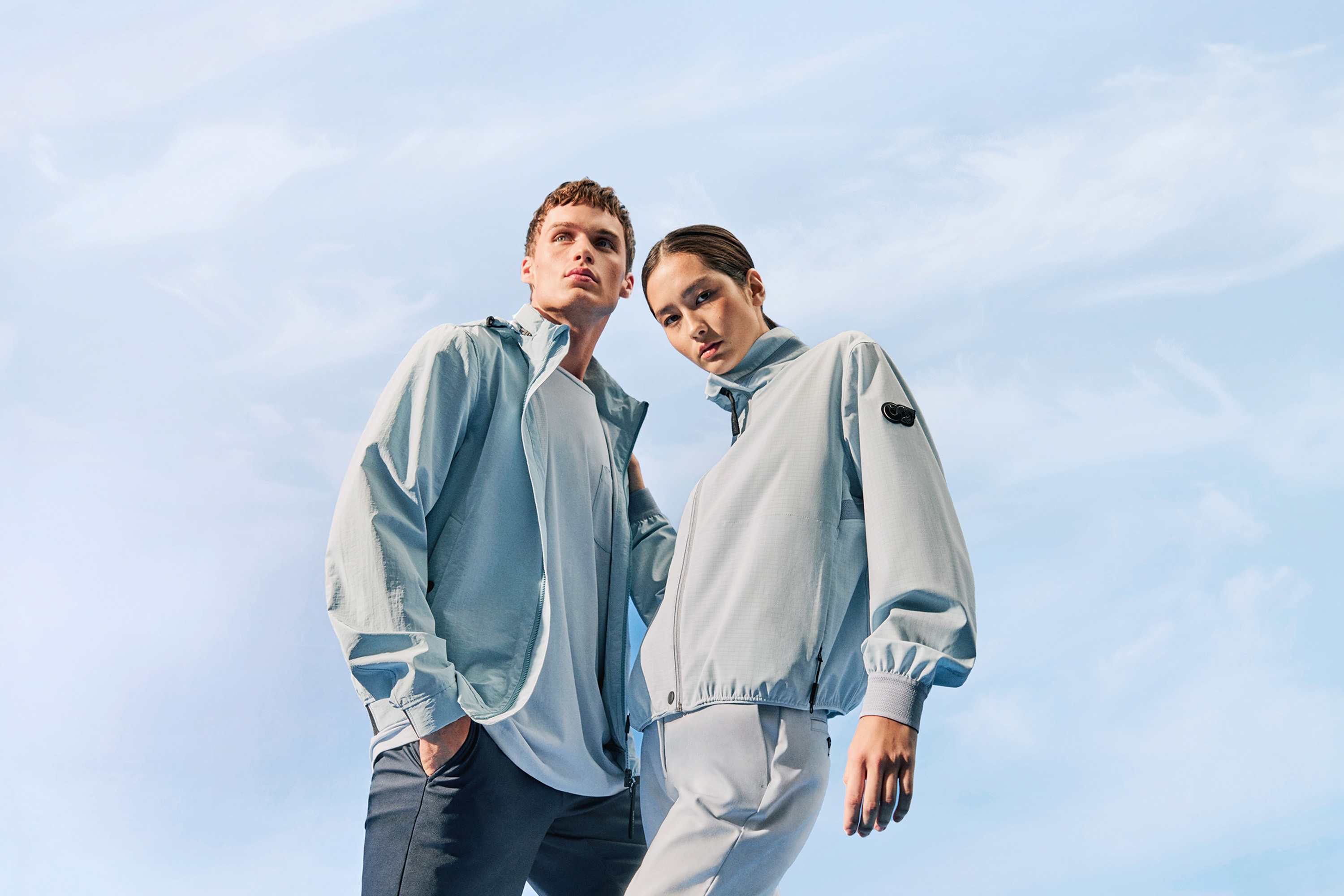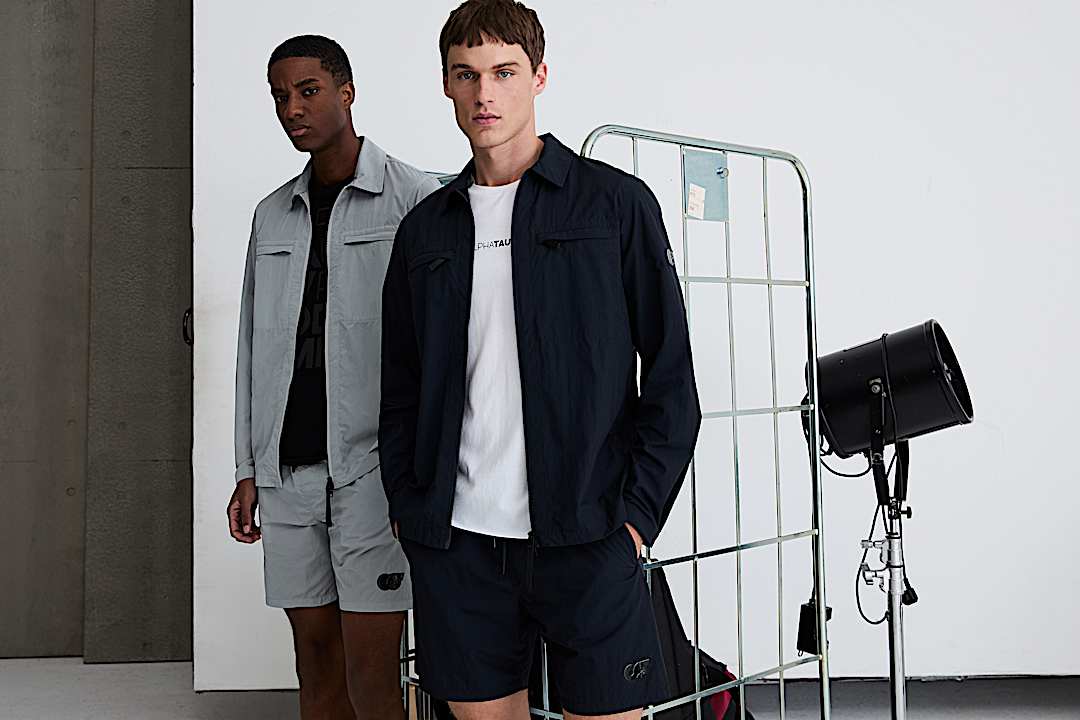 Sign up to our newsletter and 10% off your next order.