AlphaTauri comes to America
Fashion house AlphaTauri is the main sponsor of Scuderia AlphaTauri and the outfitter for Oracle Red Bull Racing and Formula One™. It shares with these partners a dedication to innovation and technology, and is constantly exploring new frontiers in fashion and textiles, inspired by the spirit and momentum of motor racing.

AlphaTauri celebrated its debut in the US market as part of New York Fashion Week where it presented a curated selection of the upcoming Autumn/Winter 2023 collection. Scuderia AlphaTauri joined to reveal its AT04 F1 car livery, celebrating a series of firsts for the racing team and the fashion enterprise in unique, thrilling style. A new car for the 2023 season, a new face at the wheel, and AlphaTauri's launch into the United States market with its AW23 collection called for a truly unforgettable presentation. The bold modern architecture of New York's Lincoln Centre and the iconic Manhattan skyline provided a fitting backdrop for the unveiling of the car and stunning new garments.
Scuderia AlphaTauri welcomed Nyck de Vries to the team. The 28-year-old Dutchman will partner with Yuki Tsunoda. They are the ultimate sophisticated rebels, empowered on their unique journey by high-performance AlphaTauri clothes that liberate and inspire. Join them travelling the world in comfort and style, and take a look at their favourite styles.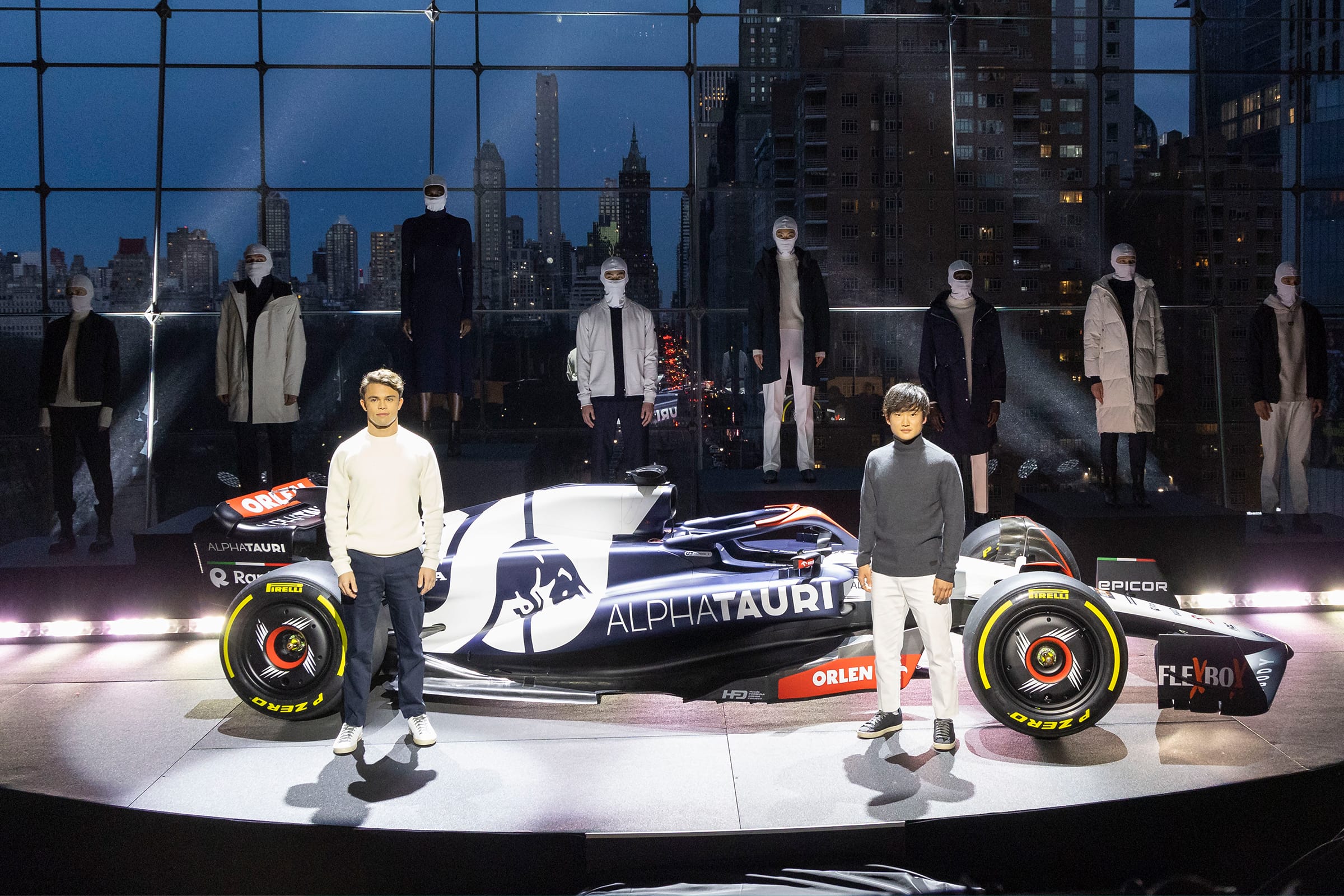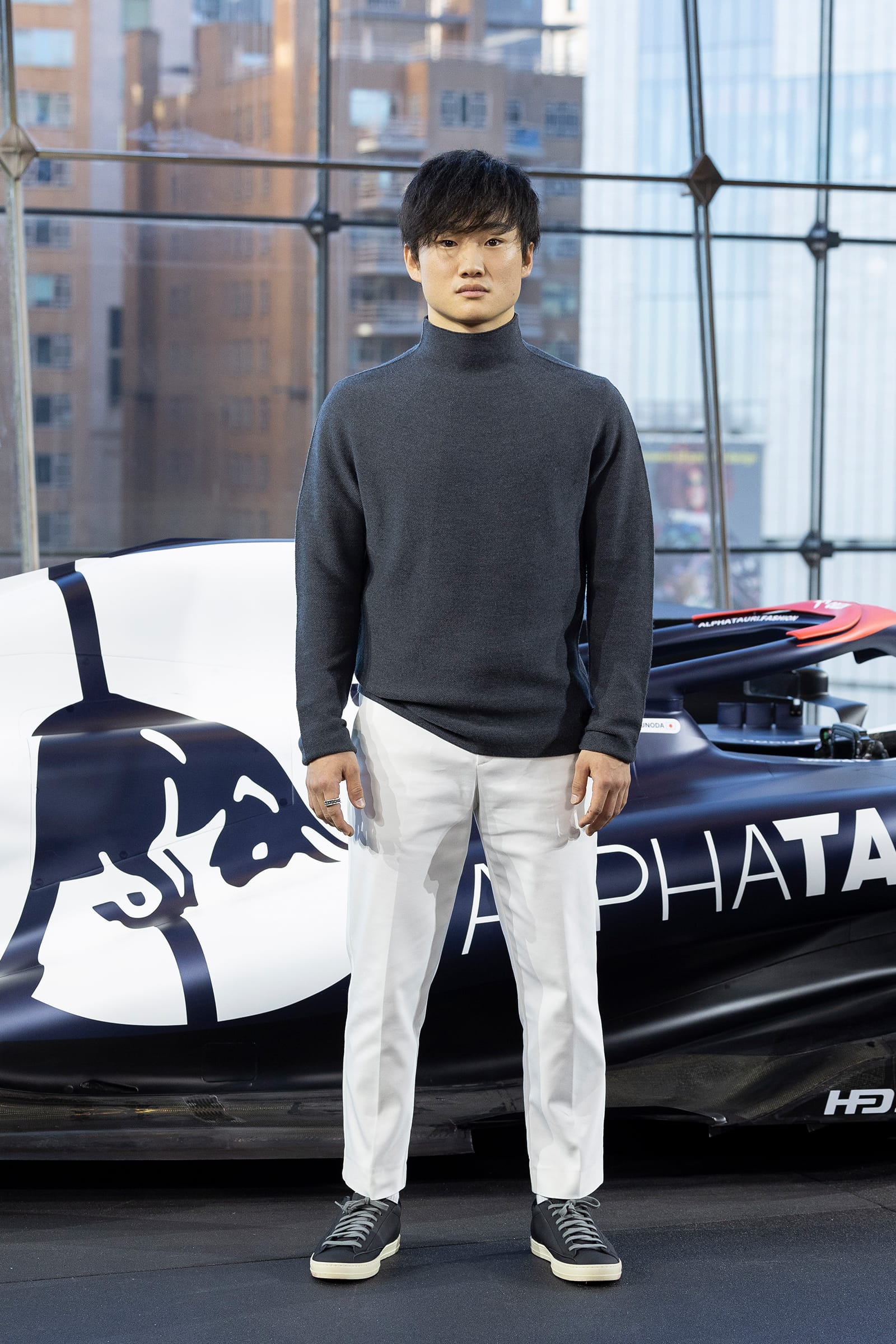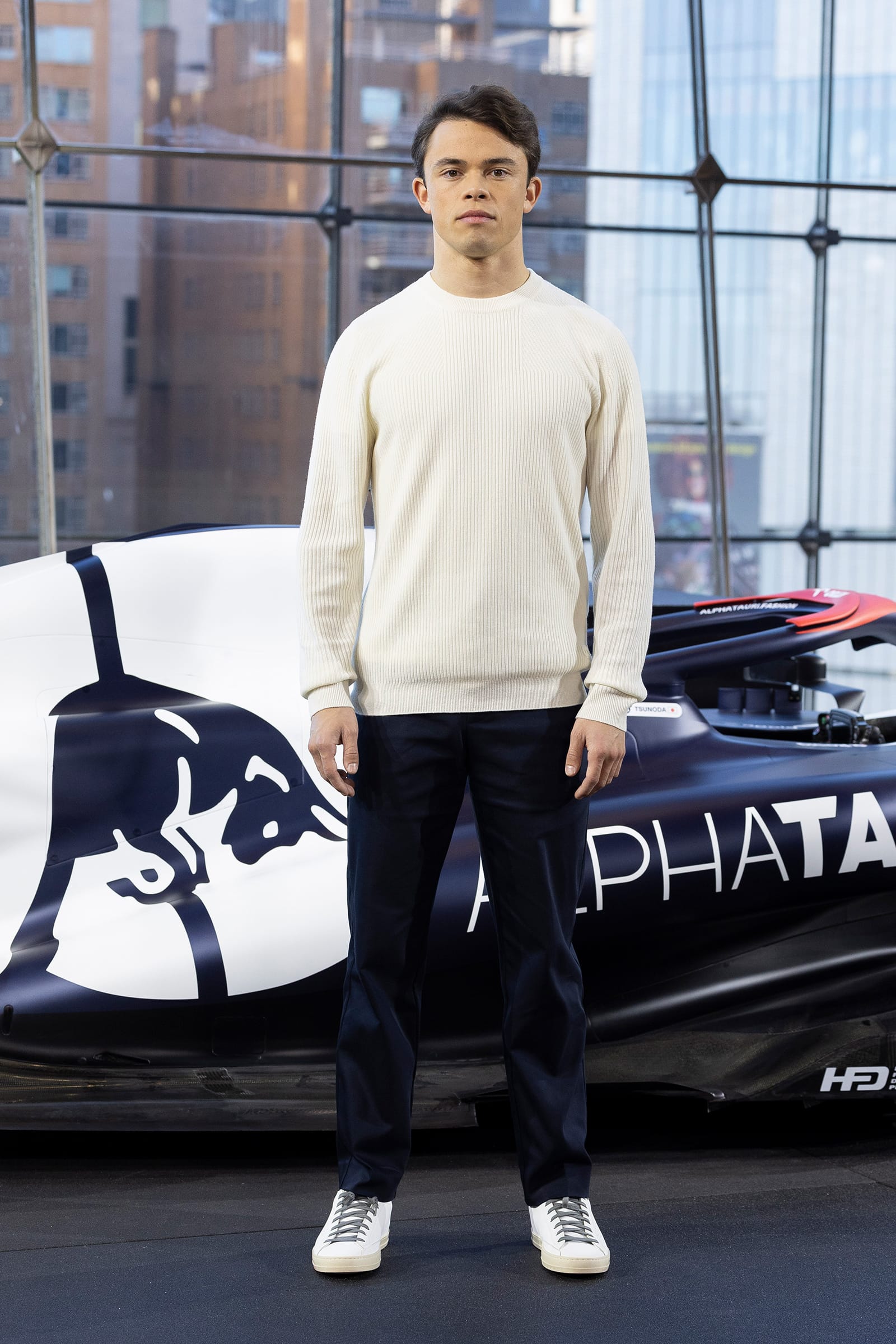 AlphaTauri presented a curated selection of the upcoming AW23 collection with a focus on the brand's core competencies: 3D-Knit, Taurobran® and outerwear. Titled "Parallels" the AW23 collection features natural fibres such as wool and cashmere which are combined with technical yarns in fresh shapes and products, to complement a lifestyle on the go. Find modular garments for versatile wearing and integrated handles for portability. Taurobran®, AlphaTauri's waterproof and breathable membrane, is found in the iconic KOOV and KAAV parkas but also in jackets and sweaters. 3D knitwear pieces, manufactured in one seamless unit, offer the perfect fit and supreme comfort in sweaters, trousers and dresses.

Take a look at the chalk and navy looks - the two essential base colours for AlphaTauri - which are also used in the design of the new AT04 F1 racing car presented.
As the NYFW presentation focused on the upcoming AW23 collection, please sign up to our newsletter below to receive updates when the collection goes on sale from July 2023: SUBSCRIBE TO NEWSLETTER

In the meantime, browse our current range, including the recently launched Spring/Summer collection - some of which is already available to US consumers through our partner LUISAVIAROMA.

Events