Winning the World Drivers' Championship confirmed Max Verstappen as a motor racing icon. The 24-year-old Dutchman secured his victory in one of the most dramatic title-deciders in F1 history, thrilling motorsports fans around the world.

His car was a masterpiece of innovation and engineering, giving him the precision and performance, he needed. The car for the 2022 season, Red Bull Racing's RB18, offers further technical prowess as F1 heads into a new era, with design changes to boost wheel-to-wheel racing and overtaking. Expect these innovations to create even more competitive, white-knuckle races.

Red Bull Racing's sister team Scuderia AlphaTauri revealed its AT03 model on Valentine's Day – a triumph of technology, innovation and style. Both teams are out to push boundaries this season, empower their drivers and keep chasing wins.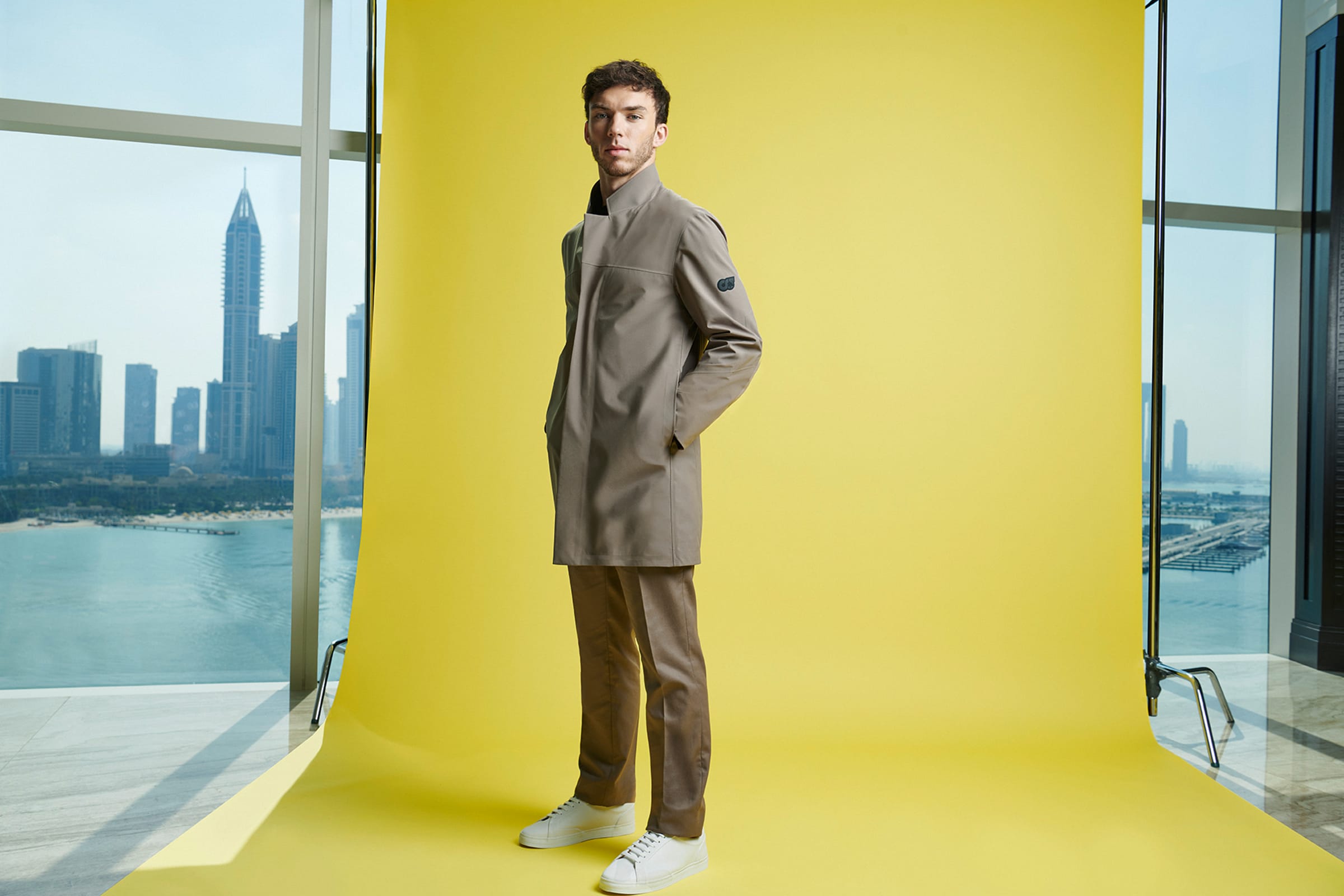 Embodying this same F1 mindset of creativity and ambition, is Red Bull's standalone fashion brand AlphaTauri. Alpha Tauri has introduced a new design language to the paddock in fusing textile innovation with style and functionality. Verstappen and fellow drivers Sergio Perez, Pierre Gasly and Yuki Tsunoda have embraced the AlphaTauri style - the perfect fit for their lifestyle and international travel schedule. AlphaTauri garments also offer them the same standards of pioneering technology and purposeful design they experience every day on the track.

In F1, design and style speak volumes and forge icons. That fusion of design, innovation and functionality comes to life in AlphaTauri's iconic KOOV parka and waterproof range of technical coats, bomber jackets and sweatwear. The parka is the go-to garments for Verstappen, Perez, Gasly and Tsunoda as they cross continents and climates this year for 23 Grand Prix, in an adrenalin-fuelled eight-month season.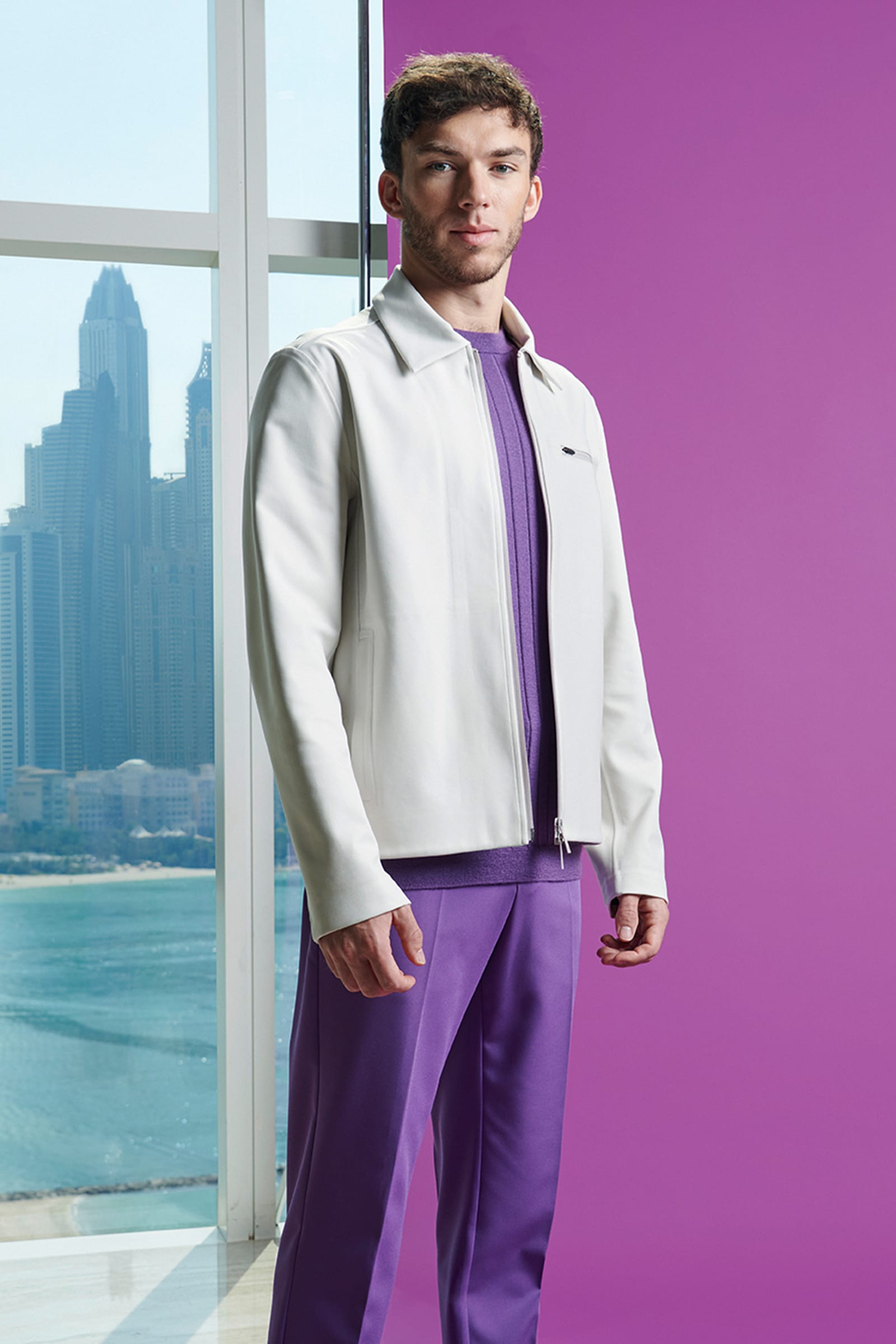 The range of parkas, coats and jackets is crafted from the ultra-breathable and waterproof TAUROBRAN® fabric. The science behind it is astonishing and complex, and yet it creates a garment so light and soft you won't feel it is there. TAUROBRAN® is made from three layers of ultralight microscopic fibers fused into a unique structure, through which it is almost impossible for water droplets to pass. The nano-sized fibres are drawn out of a polymer solution by an electric charge.

In the hands of AlphaTauri's designers, TAUROBRAN® takes on the statement silhouette of the KOOV parka – an icon of style and functionality. It packs down into an integrated travel case for compact storage, complete with a handle. KOOV has a multitude of pockets with quick-close magnetic buttons and the hood features a non-slip beanie with laser-cut perforations at ear level, so you can take in the sounds around you. Its colours are effortlessly stylish and timeless.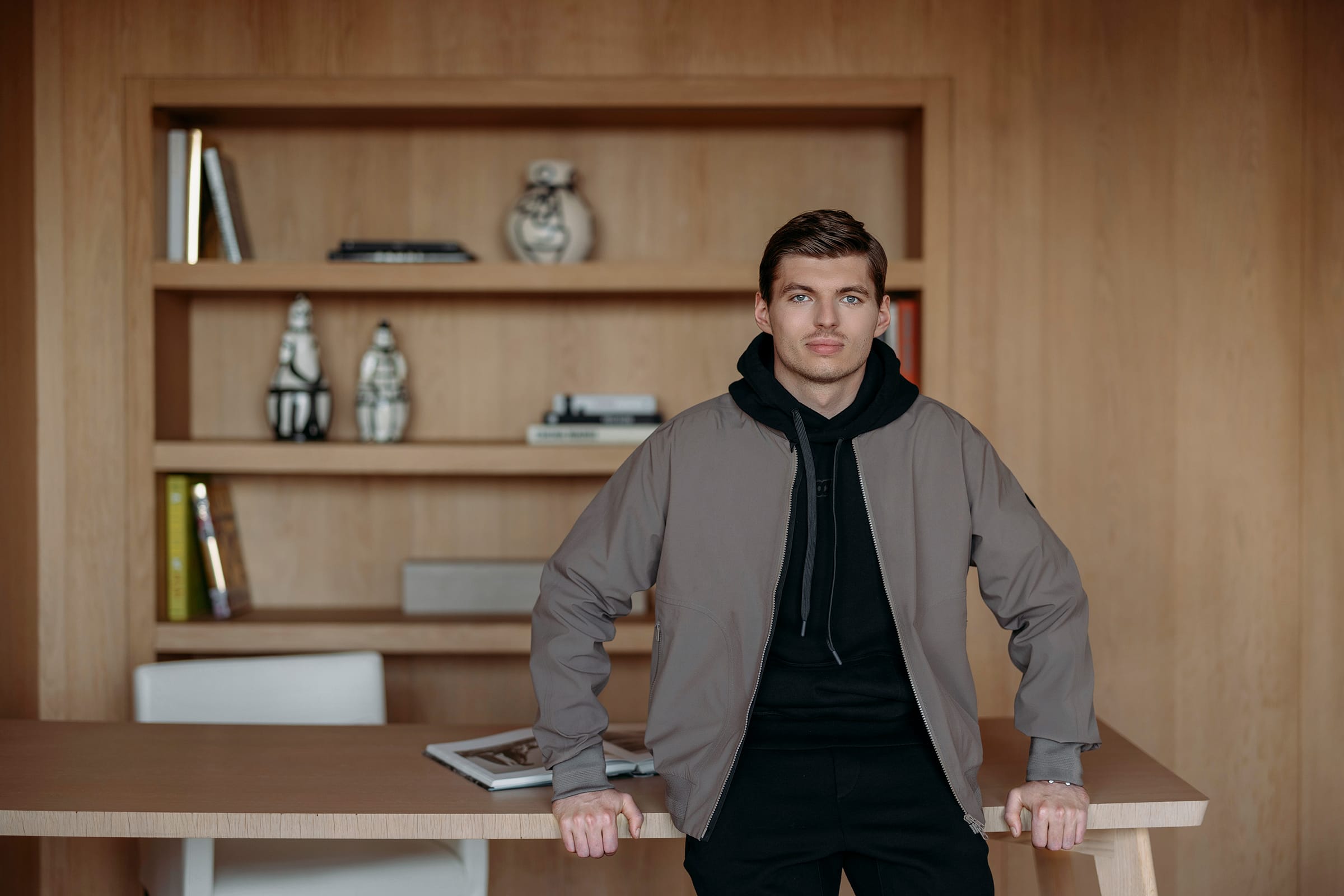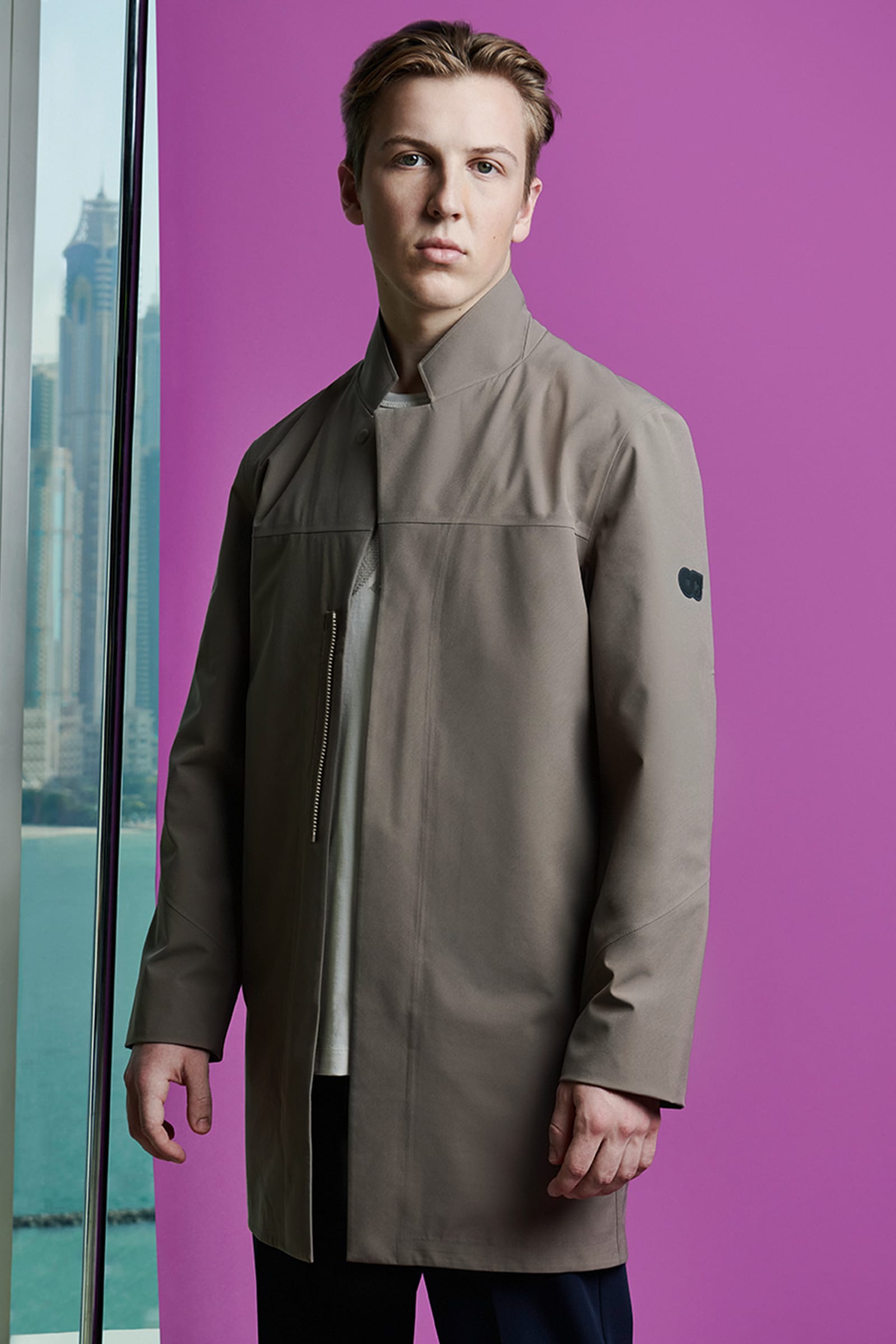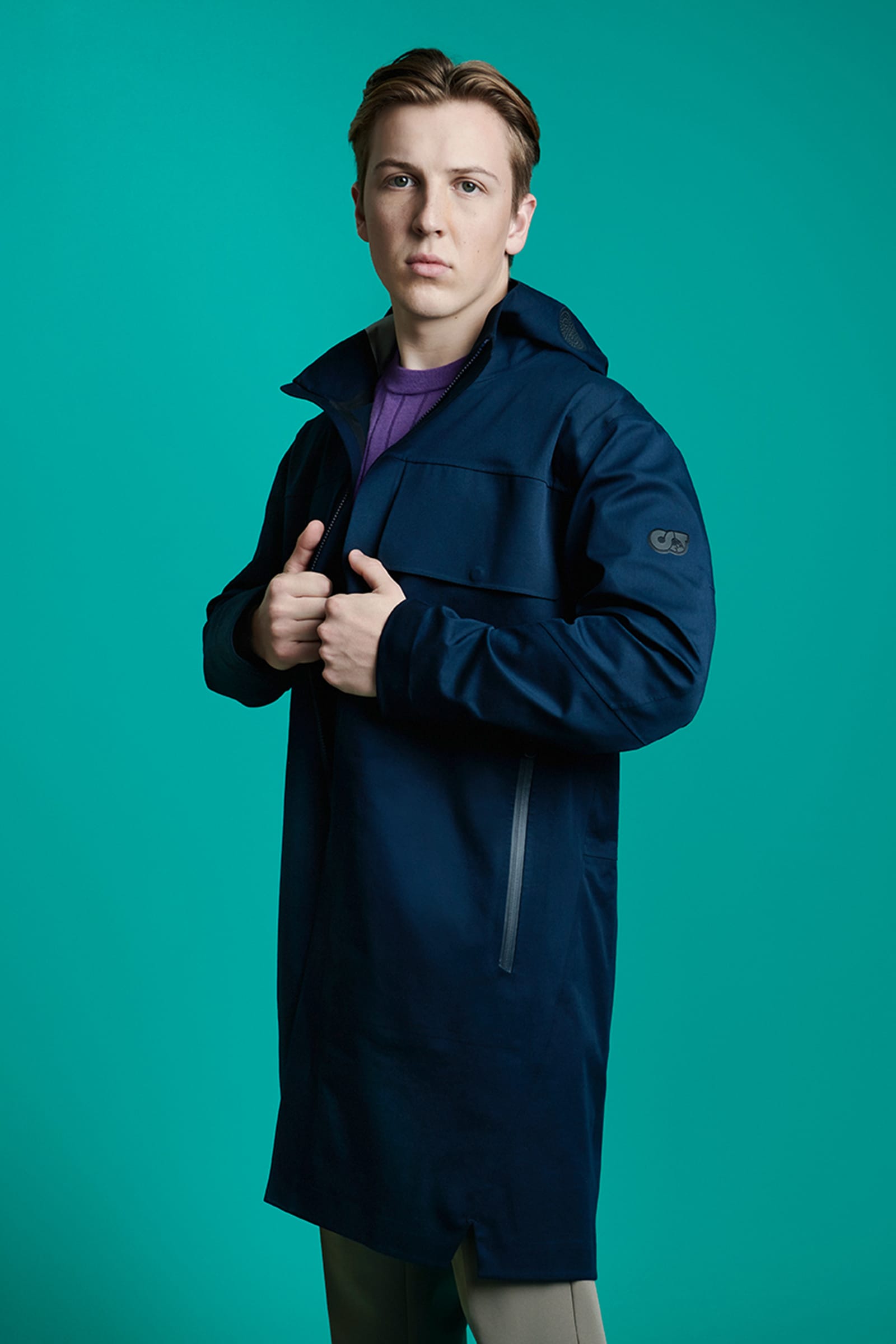 It's the fitting parka for when the drivers' race schedule takes them from Australia to Monaco and Singapore to Bahrain, and from trackside to hotel room, and press conference to promotion –passing through some of the world's most glamorous destinations as they go.

Throughout the decades, motor racing's iconic drivers have represented so much more than just supreme driving skills, a love of speed and astonishing reactions and control at over 260 kilometres per hour. Drivers such as Graham Hill, Niki Lauda, Ayrton Senna, Fernando Alonso, Michael Schumacher and Max Verstappen have captured the zeitgeist and the aspirations of millions, inspiring the creation of iconic designs and pioneering thinking around them.

AlphaTauri empowers Verstappen, Perez, Gasly and Tsunoda with the perfect look and premium functionality to drive them to success.
For now – Discover our newest Spring/Summer 22 collection
Campaigns